Elon Musk's Wealth Is Heading for $100 Billion. But What Is He Really Worth?
According to Bloomberg's Billionaires index, Elon Musk is currently the fourth-richest person in the world, rising up behind Facebook's Mark Zuckerberg, Microsoft magnate Bill Gates and Amazon's Jeff Bezos.
With recent figures from Bloomberg putting the car entrepreneur at a net worth of $90.3 billion, he is poised to overtake Zuckerberg, if Tesla stock continues to surge as it has over the past year.
Bloomberg estimates that, year-to-date, Musk's net worth has rocketed by $62.8 billion. On Monday alone, Tesla stock surged by 11 percent, bumping Musk's worth up by nearly $8 billion.
According to the Institute for Policy Studies, Elon Musk has profited from the pandemic in a more extreme way than his peers. The think tank approximates that his wealth tripled from $24.6 billion on March 18th to $73 billion on August 13, an increase of $48.5 billion or 197 percent.
Musk's wealth comes from a variety of sources. He currently owns around 20 percent of Tesla's stock. This stake is worth more than $50 billion, according to research firm Wealth-X.
He also has a stake in aerospace company Space-X and multibillion dollar real estate investments.
Analysts evaluation of the Tesla phenomenon suggest the car-maker's booming success may not hold, and therefore Musk's net worth could shrink if confidence wanes in the market.
"Fund managers have been sitting holding Tesla stock which has sat at anywhere between $200 and $400 for years, then it hit this phenomenal run to $900, and crashed during the corona crisis, sending it back down," Kevin Cook, senior stock strategist at Zacks Investment Research, told Newsweek. "When the stock market recovered from the initial shock it headed back to $1,000. Many fund managers were probably relieved to get their money back."
The variable nature of the stock has meant that Musk's worth fluctuates. Even the billionaire has called into question valuations from the market saying in May that the price of Tesla stock is "too high."
Despite this, investors and analysts have still been bullish. In January, Catharine Wood of Ark Invest moved her price target from $6,000 to $7,000 on Tesla.
The low end of her valuation said: "There is a 25% probability that Tesla could be worth $1,500 per share or less in 2024."
If that valuation is correct, it would slash Musk's net worth.
Most analysts would not be as confident in gains as this, however Wood's target is based on a five-year look, as well as faith in developments in the autonomous ride-sharing industry, according to Cook. These developments could challenge the incumbent market controllers Uber and Lyft. [not sure how to get this out of the box!]
A note written by by Sam Korus for Ark Invest on January 31 said: "A fully autonomous taxi network could break the mold of a traditional automotive manufacturer's business model completely.
"Tesla could shift from a model of one-time transactions at hardware-like margins to a model of recurring transactions at software-like margins, charging passengers per mile and taking a platform fee."
In a note dated July 23, J.P. Morgan's Head of U.S. Autos Research Ryan Brinkman said: "Despite the modestly better 2Q, TSLA shares still highly overvalued, as evidenced by comparisons to industry leaders Toyota & VW which are together valued less than Tesla."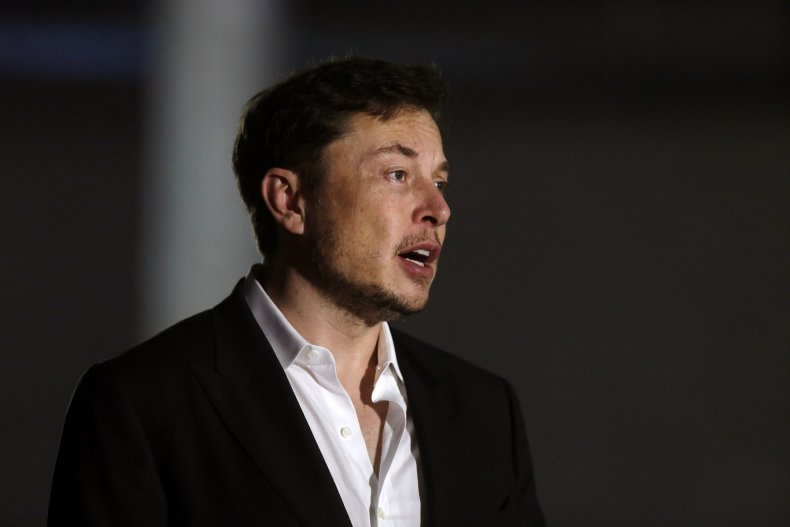 Recently, Musk was given the option of buying and selling an additional $2.1 billion worth of Tesla shares. This is conditional on Tesla reaching a market cap of $150 billion over a period if six months. The BBC reported in July that the board has yet to certify this option.
Best guesses on Musk's net worth hinge on stock market evaluations, however if the stock drops he could have a significant portion of his wealth wiped out overnight.
Commenting on his net worth, Musk recently told Forbes in an email: "I really couldn't care less. These numbers rise and fall, but what really matters is making great products that people love."