Elon Musk Working With Dogecoin Developers On Efficiency After Tesla Bans Bitcoin
Elon Musk said he was working with Dogecoin developers to "improve system transaction efficiency" one day after Tesla announced it would stop accepting Bitcoin for payment.
Bitcoin prices immediately fell after Musk announced the Tesla policy reversal on Wednesday, although prices appeared to have stabilized somewhat by Thursday. The value of Dogecoin, which was initially created to parody cryptocurrencies like Bitcoin, spiked by around 20 percent after Musk tweeted about it on Thursday.
"Working with Doge devs to improve system transaction efficiency," Musk tweeted. "Potentially promising."
The price surge that ensued mirrored the aftermath of a Musk tweet from Tuesday, when Dogecoin's value spiked after he asked followers whether Tesla should accept it as payment. Over 78 percent of nearly 4 million respondents agreed that it should.
Tesla announced that it would accept Bitcoin as payment for its electric cars in March. Musk said that the recent change of heart was motivated by environmental concerns over the massive amounts of energy consumed by mining Bitcoin, sharing a chart to Twitter that showed the cryptocurrency's "insane" energy usage.
"We are concerned about rapidly increasing use of fossil fuels for Bitcoin mining and transactions, especially coal, which has the worst emissions of any fuel," Musk said in a statement posted to Twitter. "Cryptocurrency is a good idea on many levels, and we believe it has a promising future, but this cannot come at great cost to the environment."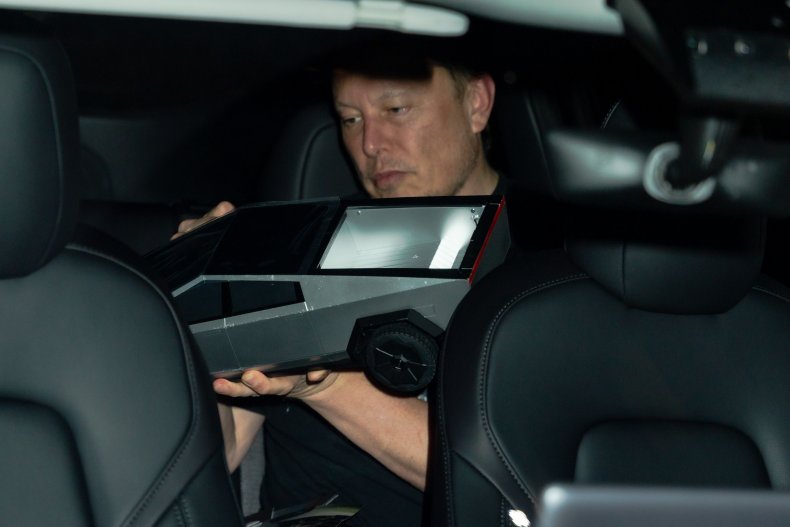 Musk said that Tesla intended to resume accepting Bitcoin for transactions "as soon as mining transitions to more sustainable energy." He insisted that the company would not be selling off the Bitcoin it owns, having invested $1.5 billion in the cryptocurrency in March.
The Tesla CEO also remarked that the company was "also looking at other cryptocurrencies that use <1% of bitcoin's energy/transaction," prompting some cryptocurrency investors to search for already existing energy-efficient alternatives to Bitcoin.
Musk has received criticism over his public comments about cryptocurrencies being closely followed by price fluctuations. Barstool Sports founder Dave Portnoy had a contentious Twitter exchange with Musk last month after accusing him of "pumping and dumping" when Tesla sold off 10 percent of its Bitcoin holdings.
"Say whatever you want about him but @elonmusk is the best market manipulator in the history of earth," Portnoy tweeted on Thursday. "#doge up 20% since his tweet an hour ago. Amazing."
Some experts have also expressed skepticism that Tesla's policy change regarding Bitcoin is more than a marketing ploy meant to appeal to consumers with concerns about the environment.
"He's still beating the drum," Robert Lutts, chief investment officer at Massachusetts' Cabot Wealth Management, told Reuters. "He's a master of marketing ... Everyone in the world is talking about Elon Musk and bitcoin right now. Is that good for selling cars? Damn right, it is."
Newsweek reached out to Tesla for comment.