Elon Musk's Boring Company Flamethrowers Sell Out But You Can Still Get One on Ebay for a Price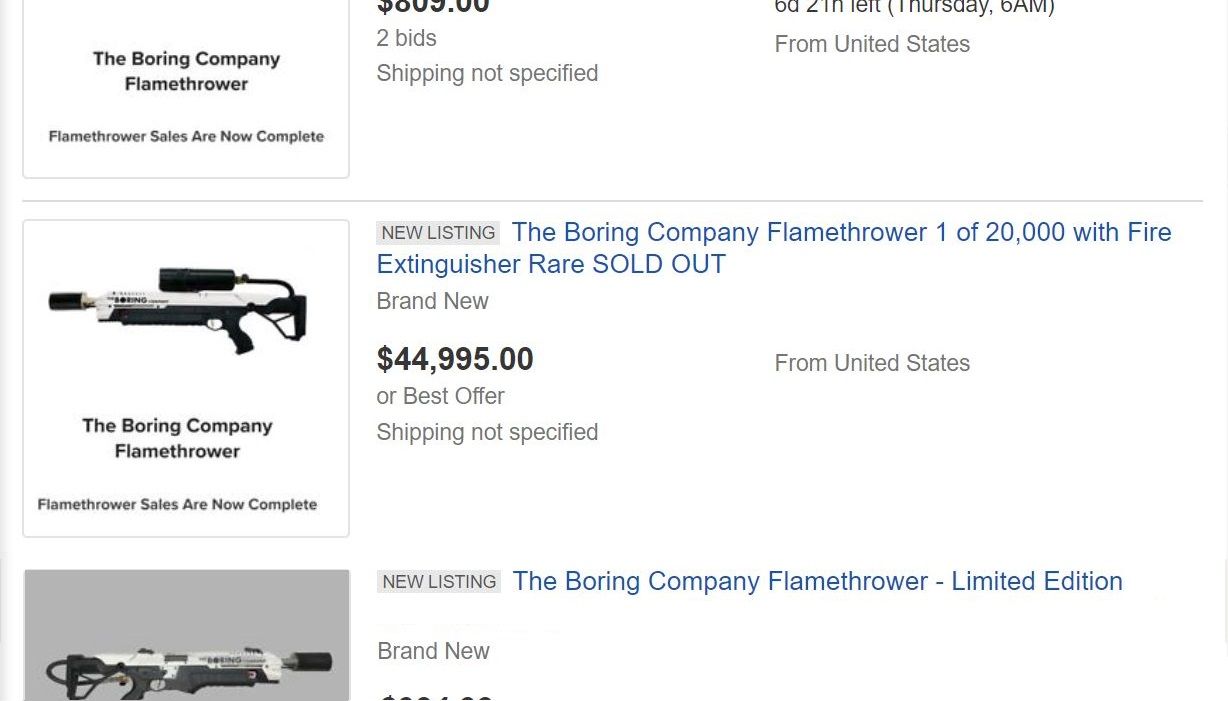 Elon Musk's latest business sideline of selling flamethrowers to finance his tunnel-digging company is already over, with $10 million worth of The Boring Company's merchandise sold out within just four days.
But soon after Musk announced on Wednesday, January 31, that all 20,000 limited edition flamethrowers had been sold, listings began appearing on online auction sites at vastly inflated prices.
Ebay listings seen by Newsweek for the $500 flamethrower ranged from $2,499 to $44,995 for immediate purchase, while bidding was opening at 99 cents for seven day auctions.
The Boring Company has not yet begun to ship the flamethrowers, so hopeful buyers will have to wait until at least March to receive it.
The Boring Company flamethrower is the second piece of merchandise to be sold by the company, following on from "the world's most boring hat," which also sold out within a matter of days.
Listings for the $20 hat have also appeared on Ebay, with some reaching as high as $2,499.99.
The success of the hat and the flamethrower, which some people have pointed out is most likely a modified roofing torch, means there is likely to be more merchandise planned by Musk.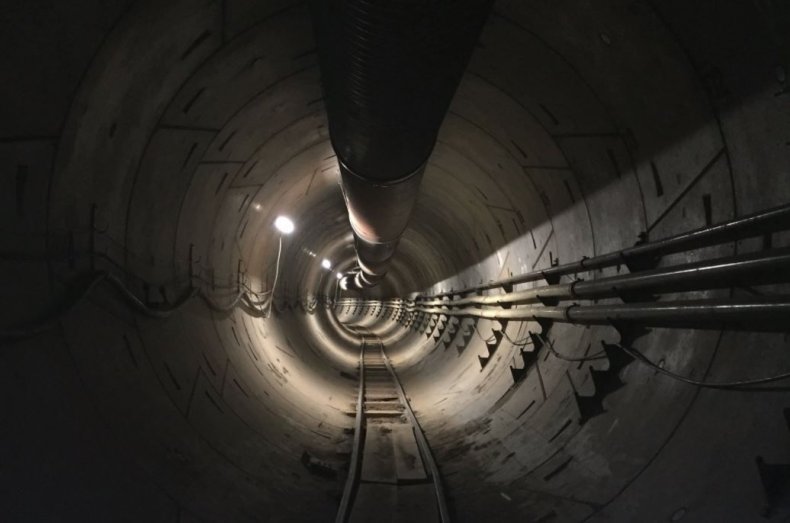 The billionaire entrepreneur, whose other businesses include the electric car company Tesla and the rocket startup SpaceX, has hinted on Twitter at other forms of weaponry, though it is unclear if he is serious.
Read more: Elon Musk's Master Plan is absurd, vague and brilliant
Musk also responded on Wednesday to criticism from Apple co-founder Steve Wozniak that Tesla is failing to live up to the hype that surrounds it. At Stockholm's Nordic Business Forum this week, Wozniak, who owns a Tesla, said "I love the car but I don't believe anything Elon Musk or Tesla says anymore."
In response, Musk tweeted: "Woz is a lovable, fuzzy bear," together with a bear emoji.