Elon Musk's Hyperloop Transport System Could be Coming to Europe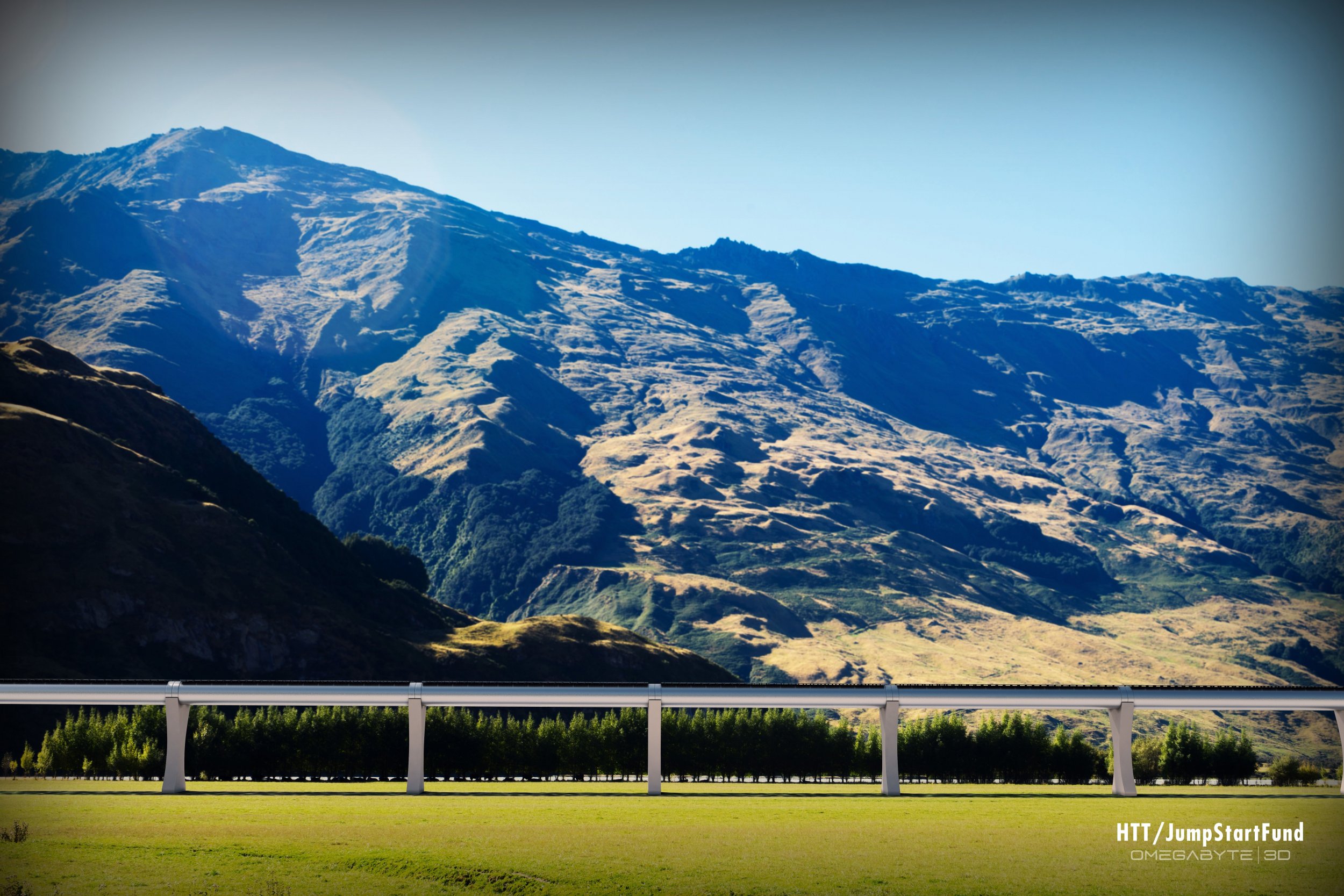 The government of Slovakia is considering proposals to build Europe's first Hyperloop—the 760-mph vacuum transport system first envisioned by U.S. entrepreneur Elon Musk.
Hyperloop Transportation Technologies (HTT) met with government officials this week to finalize and sign an agreement to explore building a Hyperloop system in Central Europe.
The transportation would be used to connect Slovakia's capital Bratislava with Vienna, Austria, and Budapest, Hungary, through a network following the path of the River Danube.
Traveling from Bratislava to Vienna would take 8 minutes at Hyperloop's top speed. Train travel between the two cities currently takes around an hour.
"Hyperloop in Europe would cut distances substantially and network cities in unprecedented ways," said Vazil Hudak, Minister of Economy for Slovakia. A transportation system of this kind would redefine the concept of commuting and boost cross-border cooperation in Europe.
"The expansion of Hyperloop will lead to an increased demand for the creation of new innovation hubs, in Slovakia and all over Europe."
Hyperloop, originally conceived by Musk as a "fifth mode of transport" in a white paper in 2012, is described by its developers as a 1,000-percent improvement on today's transport. Using a vacuum environment, it transports cargo or passenger capsules through an elevated tube.
HTT is not the only company working on a Hyperloop system, with another California-based company aiming to have a commercial track ready in the U.S. by 2021. The similarly named Hyperloop Technologies began construction on a two-mile test track in Nevada earlier this year.
Construction permits for an HTT system in Quay Valley, California, were filed in January for a track expected to be completed in 2017. There is no word on an expected date for track development in Slovakia or on the potential cost of the project. Ahlborn has previously said that Hyperloop is less expensive to construct than a modern high-speed railway line.
"Slovakia is a technological leader in the automotive, material science, and energy industries, many of the areas that are integral to the Hyperloop system," said Dirk Ahlborn, CEO of HTT. "Having a European Hyperloop presence will incentivize collaboration and innovation within Slovakia and throughout Europe.
"With our project in Quay Valley, this agreement with Slovakia, and future developments with other regions of the world, HTT truly has become a global movement."