Elon Musk's Job Ad For a 'Hardcore' Lawyer Gets Trolled on Twitter
Elon Musk's tweet last Friday seeking "hardcore streetfighters" to join Tesla's litigation department has been derided and trolled with thousands of mock job applications.
The Tesla and SpaceX CEO's Twitter job ad came one day after a bombshell report accused the tech mogul of sexual harassment in 2016.
According to Insider, a former flight attendant and SpaceX employee alleged that Musk exposed his penis to her and offered to buy her a horse in exchange for an erotic massage. SpaceX later paid the woman $250,000 to settle her sexual misconduct accusation, Insider reported. Musk has dismissed the allegation as a "politically motivated hit piece."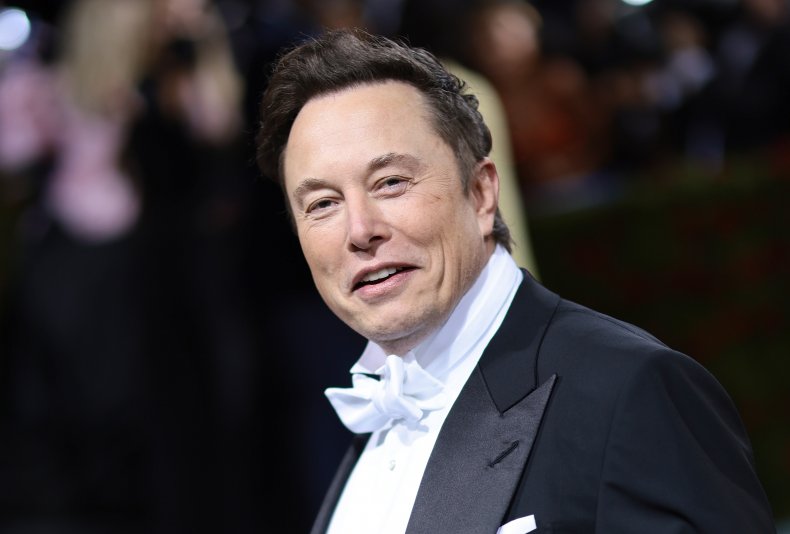 The world's richest man also recently made news for agreeing to buy Twitter in a $44 billion deal on April 14. A month later, he announced that the deal was "temporarily on hold" pending details over fake accounts.
In the tweeted job ad for lawyers to join Tesla, Musk said, "Tesla is building a hardcore litigation department where we directly initiate [and] execute lawsuits." He asked applicants to send "3 to 5 bullet points describing evidence of exceptional ability."
The CEO specified in a follow-up tweet that he sought "hardcore streetfighters, not white-shoe lawyers like Perkins or Cooley who thrive on corruption."
Finally, he ominously wrote, "There will be blood."
The listing garnered over 220,000 likes and thousands of humorous responses. Twitter users were quick to share mock bullet point applications.
One "applicant" offered, "I once won argument with my ex-wife," followed by, "See first bullet, above." His third bullet point added, "Go back and make sure you understand and appreciate the enormity of the first bullet." The fourth bullet point referenced the sexual misconduct allegations against Musk, noting, "Will work for horses."
Another candidate introduced himself as a "Really chilled out beekeeper," ticking off the attributes of "excellent snow globe control" and being "taller than Evander Holyfield."
"As a kid, whenever there was a ruckus, I was always able to convince my mom it was my older sister's fault," offered a third user, adding in a second bullet point, "I never concede an argument [with] my wife unless she tells me to."
Others took the opportunity to sneer at Musk's menacing wording and the coinciding of his tweet with a sexual harassment allegation.
"Way to buck that batsh*t-crazy/evil billionaire stereotype," one user replied.
"This sounds like a totally innocent human being who definitely isn't expecting any other sexual harassment cases to surface," commented another.
Newsweek reached out to Tesla for comment.