California Wildfires: Elon Musk's Flamethrower Toy Could Be a Problem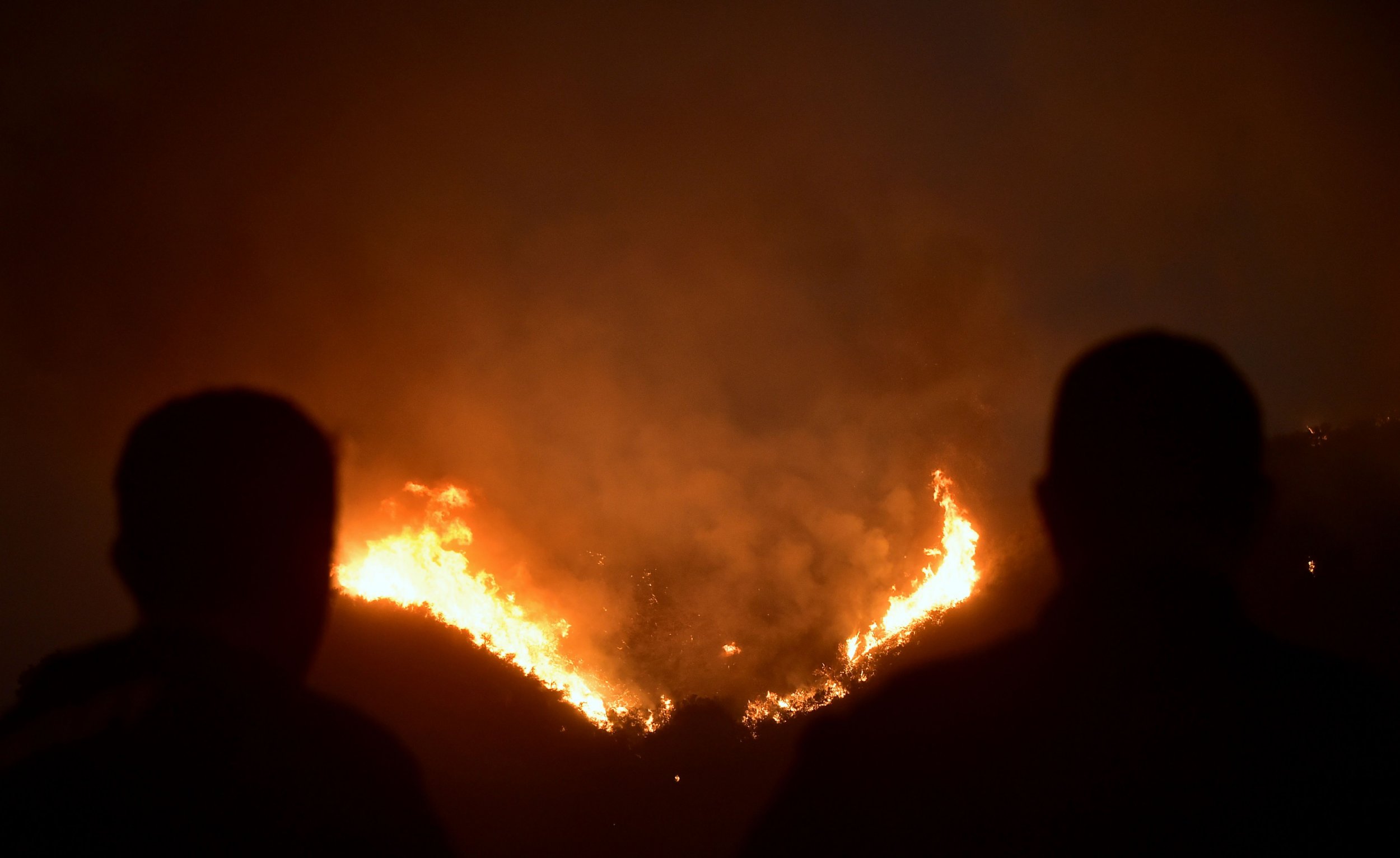 Elon Musk's The Boring Company's decidedly un-boring fire-throwing toy is here, and just in time for wildfire season.
The company started shipping the $500 item out to customers on June 14, and despite its name ("not a flamethrower") it looks and functions suspiciously like a flamethrower. The product doesn't have a specific purpose except to be fun (and to throw flames) but firefighters and a wildfire expert claim that potential damages and injuries won't be fun at all.
"You can start a wildfire with a spark that can grow out of control in less than 30 seconds," Albert Simeoni, professor of fire protection engineering at Worcestor Polytechnical Institute in Massachusetts, told Newsweek. "Basically you're not expecting that to be a danger if you're playing with your flamethrower."
While Simeoni admits that you can start a wildfire in other ways, such as with a simple cigarette or match, "here you have matches or a lighter on steroids."
Summer officially began begins on June 21, but fire season in California is already here. 2017 was one of the worst wildfire years on record, when the state endured 9,000 wildfires across 1.2 million acres. The flames destroyed or damaged more than 10,000 structures and cost the state $180 billion. As the climate changes, some consider wildfire season in California to be basically year-round.
The Boring Company sold 20,000 of the not-a-flamethrowers, which are meant to avoid regulations on "things called flamethrowers" with their creative name. They spit fire for about four feet and come with a rhyming set of instructions. Owners must agree not to use them in a house, not to point them at their spouse, not to smoke near it, etc.
Simeoni says that there are many factors that could lead to something like a flamethrower, or a not-a-flamethrower, to causing a fire either indoor or outdoors. He says that the safety of the product depends, in part, on how responsible the owner is, and in part on the weather conditions.
"If you're playing in the midst of summer when it's windy and hot it's going to get out of control very quickly," he said.
He also said setting your couch on fire with a not-a-flamethrower is much worse than if you were to set it on fire with a match. The heat of a not-a-flamethrower is too intense to stop with a fire extinguisher.
"Flame retardant is for trash cans burning or cigarettes burning, it's not enough for flamethrower," he said.
Officials have voiced concern about the toy. "We've had three major fires in Orange County just in the last couple of weeks," Orange County Fire Captain Tony Bommarito, told WTXL. "Everything's ready to go. We just didn't get the rain again this year, so it's already brown, the moisture's very low, so anytime you have somebody or kids even playing with these flamethrowers, it's going to be a recipe for disaster."