Elon Musk's SpaceX Is Launching A Secret Satellite Called Zuma Wednesday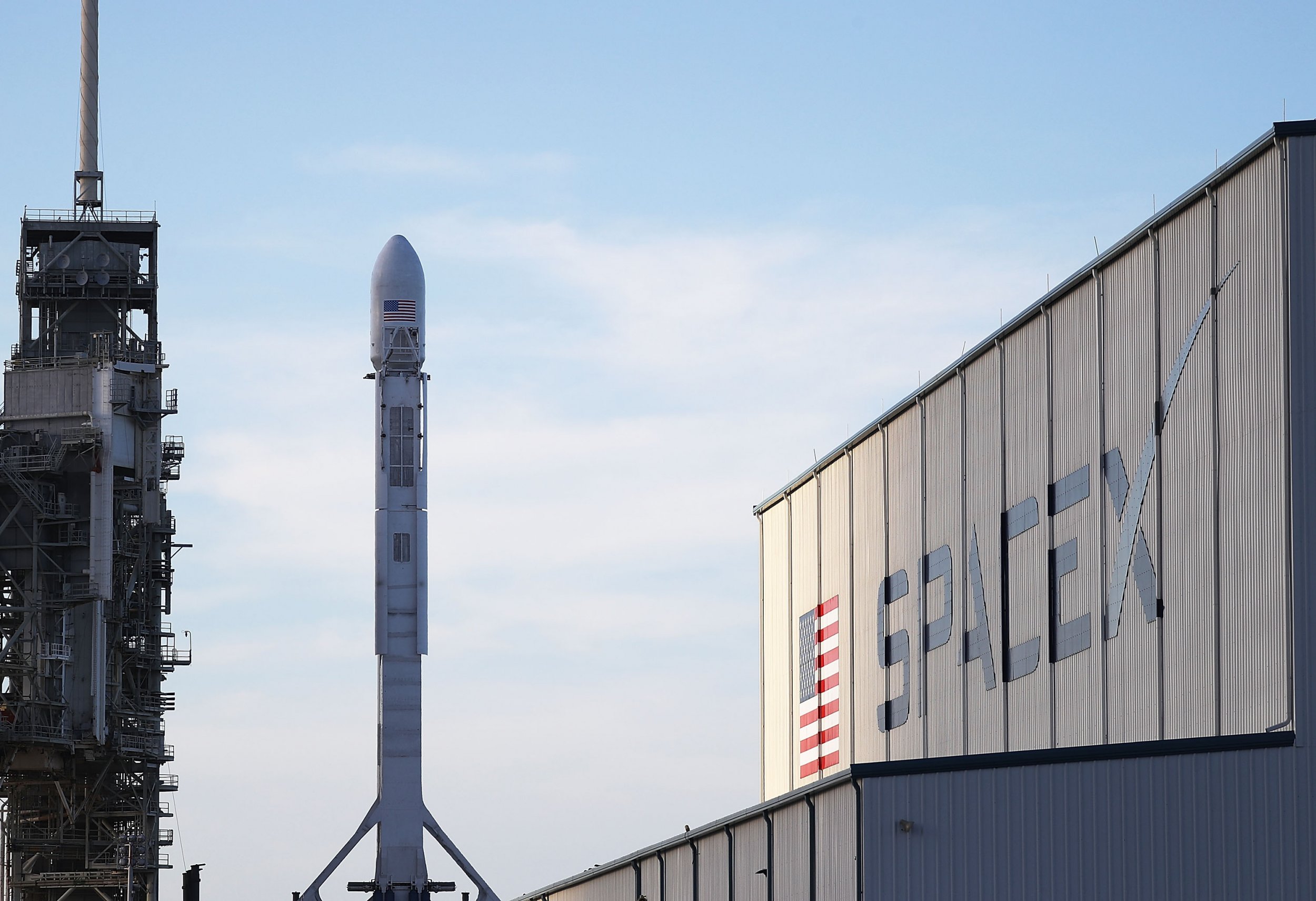 Another SpaceX launch will happen Wednesday night—but no one in the general public can know what's on the rocket.
The launch, first reported by Space.com, will be carrying something provided by defense and aerospace company Northrop Grumman. Whatever that something is, however, is secret. The only details anyone has been able to get from the company is that the payload is "restricted" and it's for the U.S. government. Naturally, "SpaceX is launching a secret satellite" has set off a bunch of weird doomsday conspiracy theories.
What we do know is basically just this: The rocket is expected to launch into low Earth orbit to drop off its cargo, then come back down and land after 10 minutes. Low Earth orbit is where satellites and the International Space Station live. SpaceX has also issued a "sonic boom" advisory for five Florida counties related to the launch.
This is actually not the first time SpaceX has sent something secret into space for the U.S. government. In May, a Falcon 9 rocket delivered something for the National Reconnaissance Office, according to the company's launch schedule.
For a super-secret payload, it had a pretty big audience. There was a live webcast of that May launch, which had over 1.7 million views as of Tuesday night.
Wednesday's launch follows a test-run that happened on Saturday at the Kennedy Space Center in Florida.
Though Saturday went smoothly, another test at the company's Texas facility last weekend did not go as well. One of the engines set to be used in future Falcon 9 launches exploded on Sunday, the The Washington Post reported. A Falcon 9 rocket landing in October covered by The Verge also ended in flames, though the mission (another satellite delivery) was successful.
In nonrocket-related bad news for SpaceX, a venture capitalist who was serving on the company's board, Steve Jurvetson, was asked to take a leave of absence. Recode reported that the leave may be related to "allegations of sexual harassment."
A Falcon 9 rocket was the one SpaceX used to make the first commercial flight to the International Space Station. A new type of rocket, Falcon Heavy, is expected to be tested sometime this month, Musk announced on Twitter in July. That rocket could be used in a theoretical mission to Mars.