'Elseworlds' Crossover: BossLogic Swaps Stephen Amell and Supergirl in Official Poster
BossLogic's version of the official "Elseworlds" poster is the Arrowverse crossover event we all want. Geek fandom's go-to artist Kode Abdo, better known as BossLogic, shared his interpretation of the poster late Tuesday, which featured Arrow star Stephen Amell as Supergirl and Supergirl star Melissa Benoist as Green Arrow.
The poster is a take on the original released by The CW earlier in the day, which teased Stephen Amell as The Flash and The Flash lead Grant Gustin as Green Arrow. In DC comics, Elseworlds is an imprint where stories take place outside of regular continuity. It's a place where anything can happen, which is why both posters say, "Destiny Will Be Rewritten." Looks like BossLogic is just one step ahead of DC.
"Come on man. I can't unsee that," Amell, currently filming the crossover event in Vancouver, said on Twitter. "So excited for this crossover," added Caity Lotz, who will be a spectator in this year's crossover event. The Legends of Tomorrow star was introduced in the pilot episode of Arrow alongside Amell.
"Elsewords" crossover set photos tease a range of character changes and possibilities.Tyler Hoechlin's Superman was spotted with a black costume and Amell and Gustin were seen wearing matching biker outfits. Nonetheless, if the crossover involves Barry messing with the timeline, Amell as Supergirl and Benoist as Green Arrow could be a permanent switch we can't rule out (just kidding... kind of).
The crossover will also introduce Gotham City and the vigilante Kate Kane, a.k.a. Batwoman (played by Ruby Rose). It's still unclear whether Gotham City will debut as an alternate universe, or if it will be a city that exists on either Earth-1 or Earth-38, where Arrow and Supergirl live, respectively.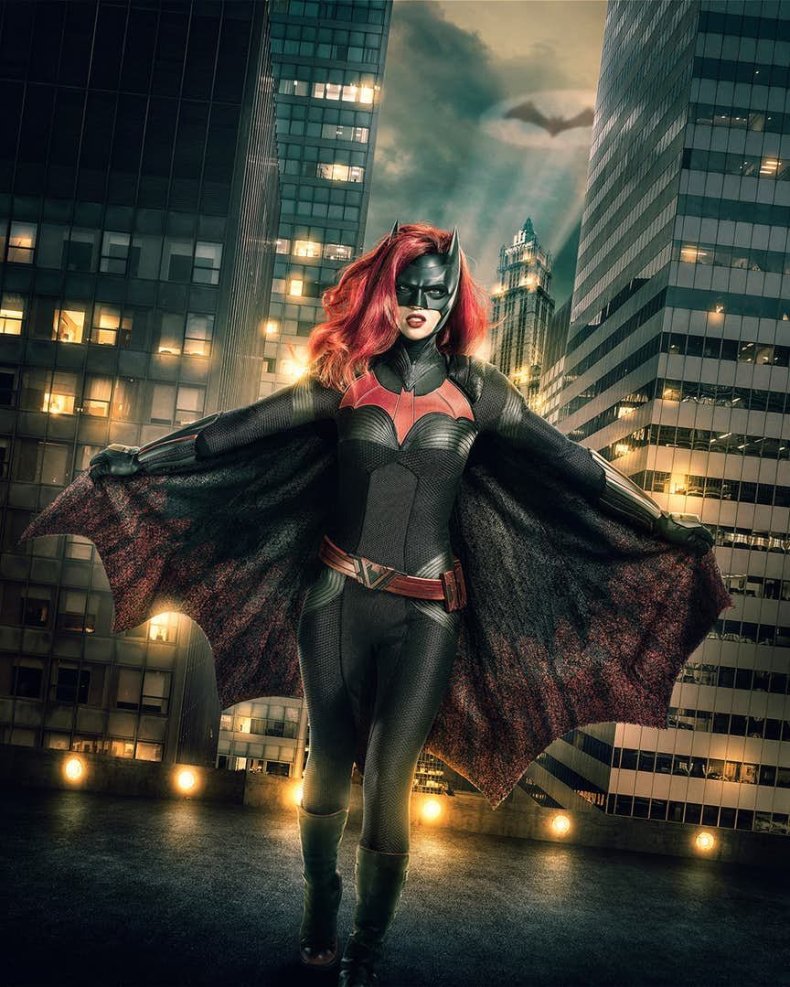 BossLogic's recent works include a poster for a Marvel Night Nurse series following Rosario Dawson as Claire Temple. He also reimagined Leonardo da Vinci's classic painting, "The Last Supper," with the Avengers: Infinity War cast.
The Arrowverse "Elseworlds" crossover airs Dec. 9-11 on The CW.
'Elseworlds' Crossover: BossLogic Swaps Stephen Amell and Supergirl in Official Poster | Culture