'Elseworlds' Crossover: Batwoman Debuts In 'Arrow' Episode, First Look at Bat Toys
This year's "Elseworlds" crossover features The Flash, Green Arrow, Supergirl … and Batwoman. Thanks to Entertainment Weekly, we have our first look at Batwoman with her bat toys in tow.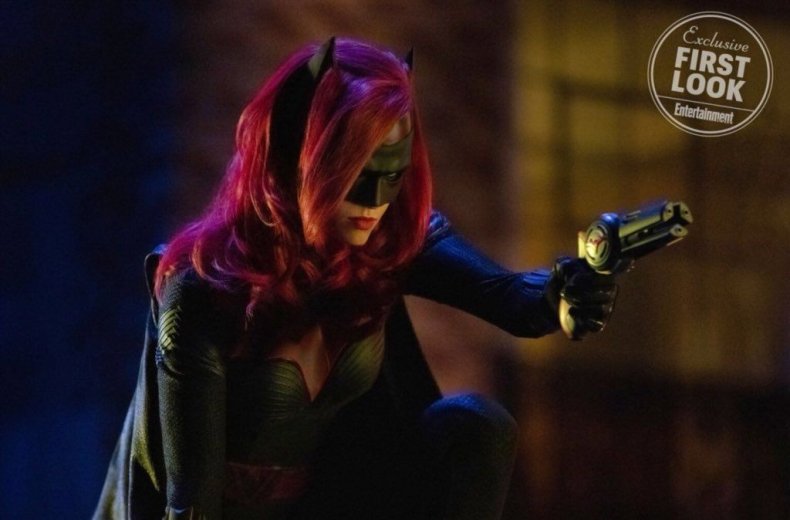 Batwoman will make her debut in the Arrow episode (Dec 10) of the crossover event, EW confirmed. This means Batwoman will not appear in the "Elseworlds" premiere episode, The Flash episode (Dec 9), the night prior. The Flash, Arrow and Supergirl will travel to Gotham City to track down John Deegan (played by Jeremy Davies) in Arkham Asylum.
EW was on set to watch the scene play out, and Batwoman (civilian name Kate Kane) uses her grapple gun and Batarang to stop two inmates from escaping. "I wanted all of the bat toys to be revealed in one scene," director James Bamford told EW.
It's still unclear how the the "Elseworlds" crossover event will earn its name. In promo material, Oliver Queen finds himself as The Flash and Barry Allen finds himself as Green Arrow. When that will come into play? And how will the two characters, along with Supergirl, team up with Batwoman in the third episode?
As for Batwoman's personality, crossover producer Marc Guggenheim told EW she's a lot like Batman in that "she's kind of a dick." Rose adds that she's more fun than the other headliners of the Arrowverse because "she's a billionaire and she has ladies that love her...she's swaggy."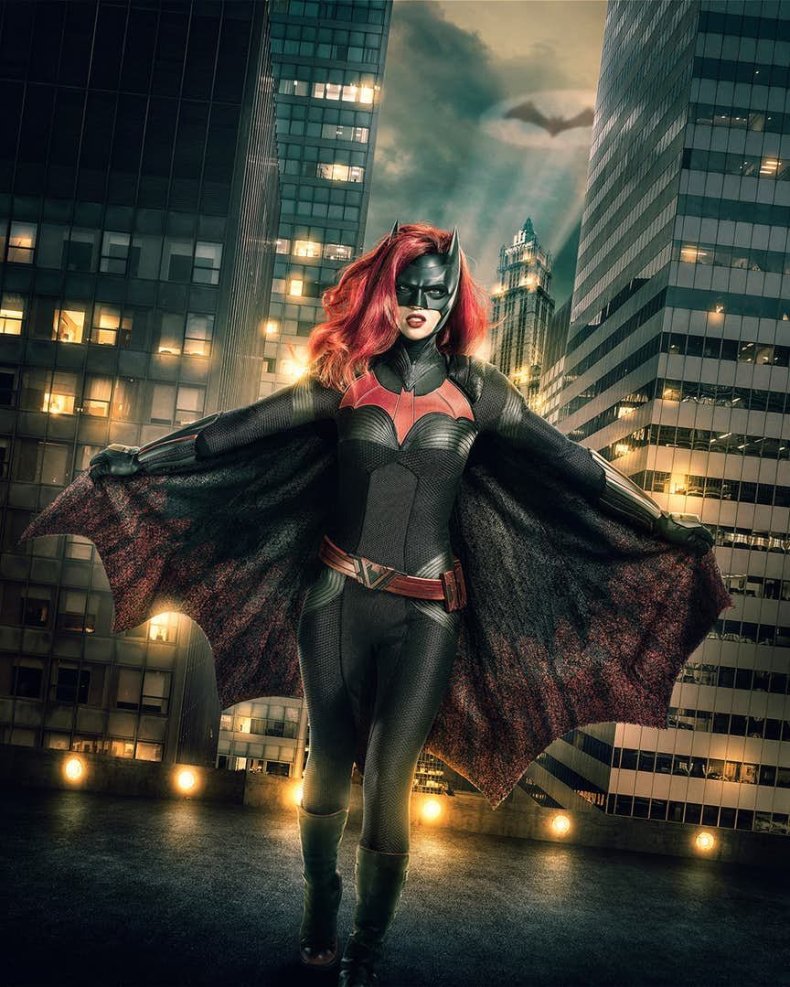 "It's a strange feeling to put on a suit like this that has been custom made for you knowing that it's going to transform you into a character that does amazing things," Rose said. "You feel very empowered and it just instantly changes everything you feel in that moment."
Rose is expected to star in her own Batwoman series next year, with Caroline Dries (Vampire Diaries) at the helm. " As cliché as it sounds, [she had] the X-factor," Dries told EW, who oversaw the character's introduction in the crossover "It's just that she has that aura of cool, nonchalant, somewhat aloof, mixed with charming and thoughtful and funny that it just kind of all made sense for her to be Kate."
Dries said Batwoman's role in the crossover will leave fans intrigued. "People will want more after they watch for sure," she said.
Will you be tuning in for the crossover event Dec. 9-11? Sound off in the comments below.