'Elseworlds' Crossover: Lois Lane & Superman Pose in Fortress of Solitude in New Photo
Superman has been around the Arrowverse for years. And while we know he's wifed up, we've never actually seen the lucky lady… until now. Lois Lane will appear in this year's "Elseworlds" crossover event, and here's your first look:
"First look! Superman and his better half, Miss Lois Lane... Catch them on the crossover event this December!" Hoechlin wrote in the caption.
In the photo, Lois dons an angelic white dress and stands with Hoechlin's Superman inside the Fortress of Solitude. Lois is played by Grimm's Elizabeth Tulloch, and TV Insider has some new details about their relationship.
"We obviously have a very strong relationship that's been going like that for a while," Hoechlin said. "It's deeper into the relationship, so there's that comfortability factor and they know each other so well. They really kind of have a life together."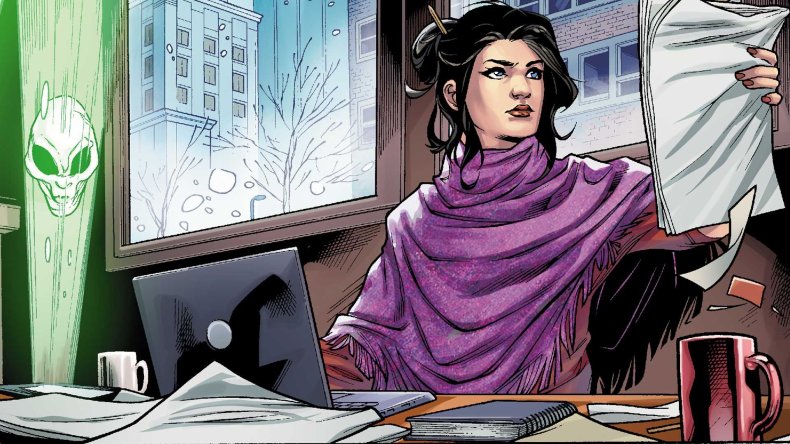 The crossover event takes place Dec. 9-11 and will induct Batwoman (played by Ruby Rose) and Gotham City into the Arrowverse. In the photo above, Superman sports his traditional blue and red costume, but recent set photos also showed Hoechlin donning an all-black getup. In that same photo, Stephen Amell is dressed as The Flash and Grant Gustin as Arrow. (Normally, Amell is Arrow and Gustin is The Flash.) That same photo also showed John Wesley Shipp in his Flash costume from the 1990's show of the same name.
Our best guess is this year's crossover is dealing with a few alternate realities. Any better theories? Sound off in the comments.