'Elseworlds' Crossover Poster Transforms Green Arrow Into The Flash, and Vice Versa
Wait….what? The first poster for the Arrowverse "Elseworlds" crossover puts Stephen Amell in Barry Allen's Flash suit and Grant Gustin in Oliver Queen's Green Arrow suit. The result is very weird, hilarious and exciting.
"This is real, btw. I'm in the Flash suit while I type this," Amell tweeted underneath the poster reveal. On Monday, the actor said the first time he saw the poster he "peed a little."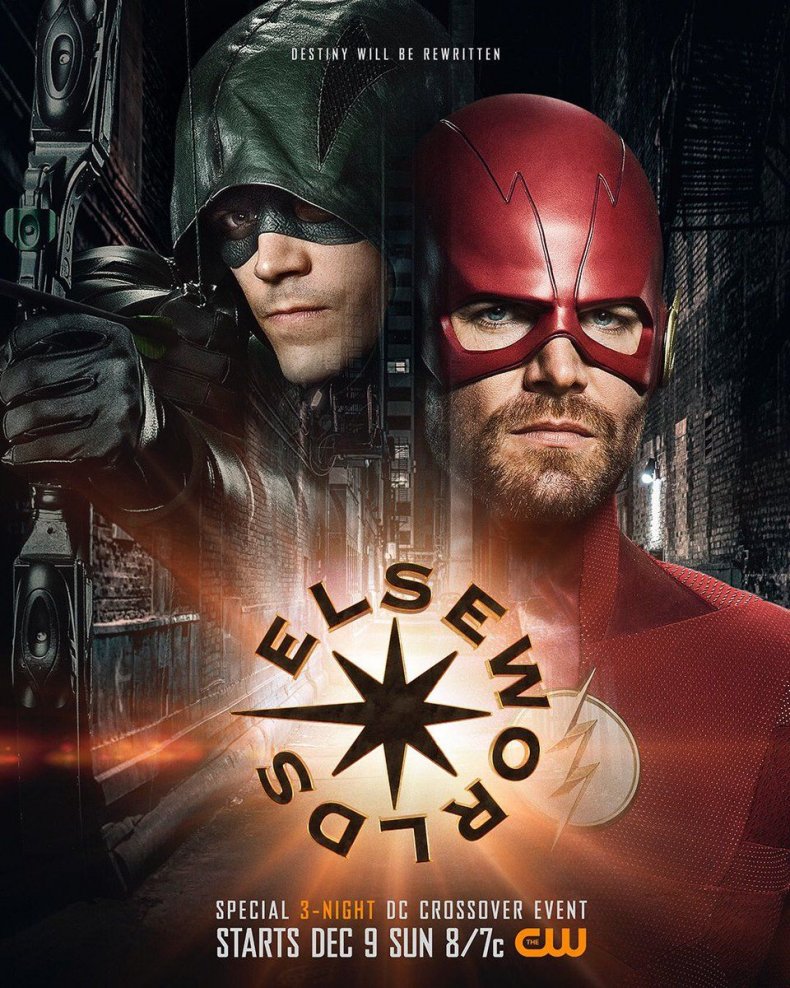 While odd, this poster does make sense in the context of the "Elseworlds" theme. Elseworlds was a post-Crisis DC imprint (the event that re-organized the DC Universe into one entity) that allowed stories to take place outside of continuity. That's why the logline on the poster says, "Destiny will be rewritten."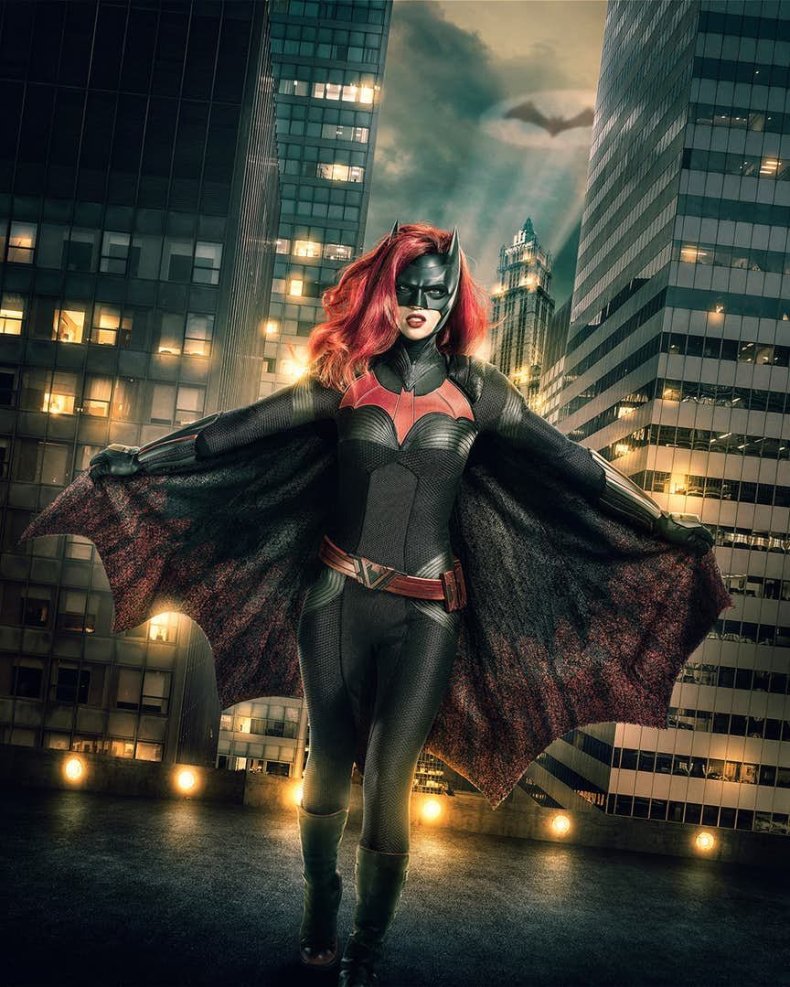 The crossover will introduce Ruby Rose as Batwoman, in addition to Gotham City. Considering this poster, it's starting to feel more and more like the Gotham City introduction will take place in an alternate universe, even though the city and Batman have been mentioned on both Earth-1 (Arrow and The Flash) and Earth-38 (Supergirl).
Yesterday, a photo featured Tyler Hoechlin's Superman in a black suit, with Gustin and Amell standing beside him in matching biker-themed outfits. All of this suggests the "Elseworlds" crossover could have our heroes visit not one, but multiple alternate universes. Any theories? Sound off in the comments.
The "Elseworlds" crossover takes place Dec. 9-11.
'Elseworlds' Crossover Poster Transforms Green Arrow Into The Flash, and Vice Versa | Culture