Elton John Leads Boycott Call Over Dolce & Gabbana IVF Comments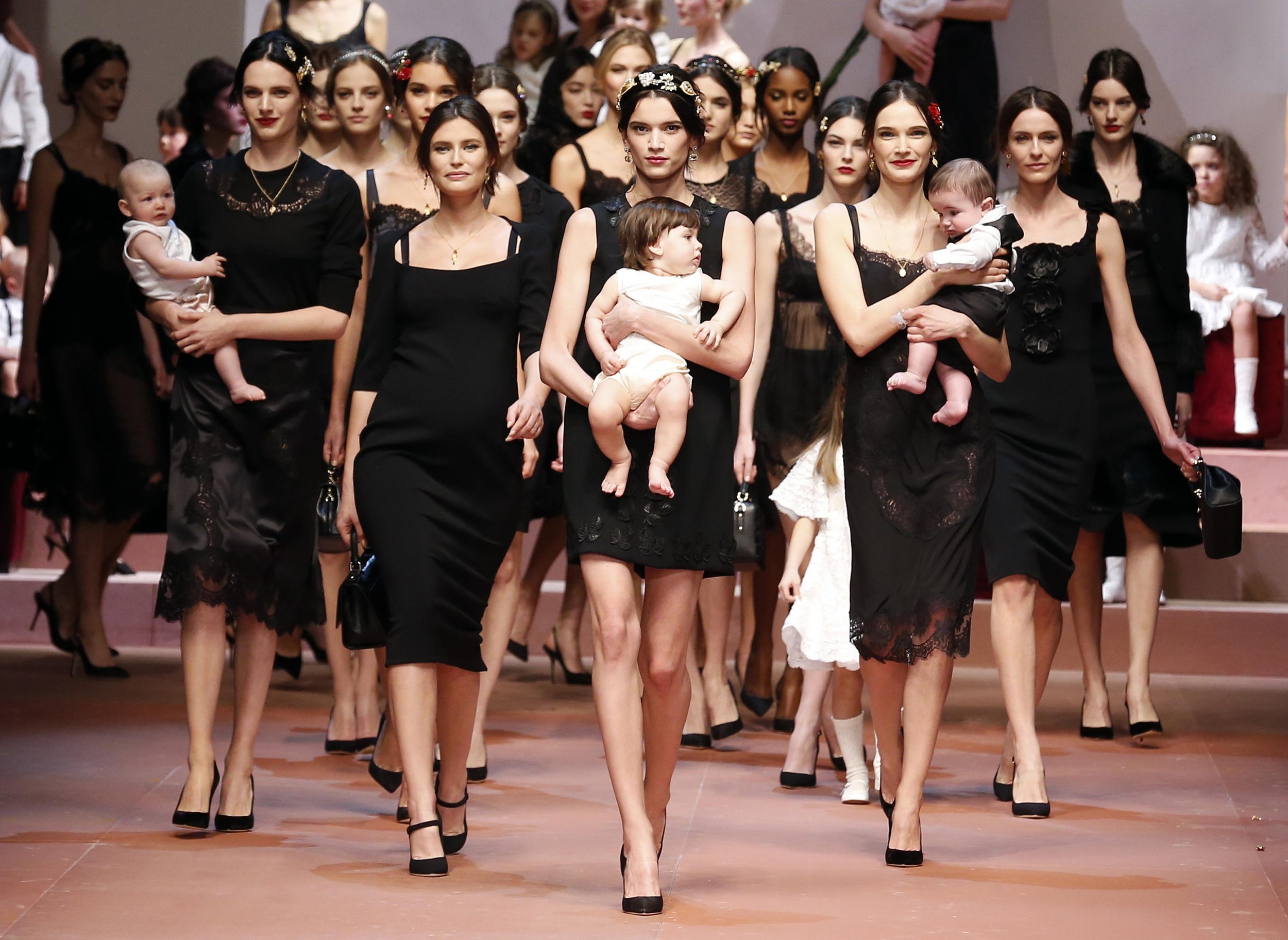 The designers behind the luxury fashion brand Dolce & Gabbana have set off a firestorm by calling babies that are the result of in vitro fertilization (IVF) "synthetic."
Speaking to Italian magazine Panorama, Stefano Gabbana and Domenico Dolce, who oppose gay adoption, said, "The only family is the traditional one," the BBC reports. Dolce and Gabbana are partners in the 30-year-old fashion house and were a couple for several decades.
"No chemical offspring and rented uterus: life has a natural flow, there are things that should not be changed," Dolce and Gabbana told Panorama.
"You're born to a mother and a father. Or at least, that's how it should be," said Dolce.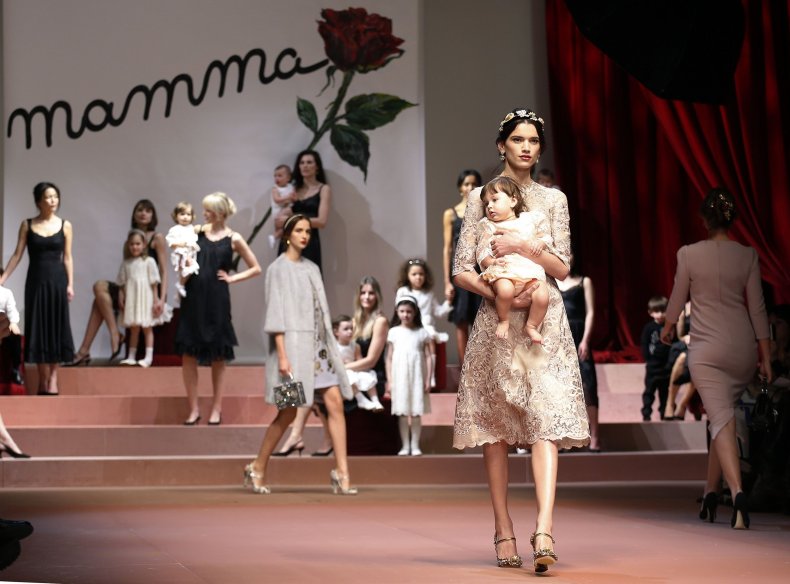 The designers' comments irked Elton John, who with partner David Furnish has two young sons conceived through IVF and he is now calling on customers to boycott the brand.
"How dare you refer to my beautiful children as 'synthetic.' And shame on you for wagging your judgmental little fingers at IVF—a miracle that has allowed legions of loving people, both straight and gay, to fulfill their dream of having children," John said in a post on Instagram.
"Your archaic thinking is out of step with the times, just like your fashions. I shall never wear Dolce and Gabbana ever again. #BoycottDolceGabbana," said John.
Singers Ricky Martin and Courtney Love, the Today show's Al Roker and fashion designer Victoria Beckham have all tweeted in support of John, with some echoing his call for a boycott.
Dolce and Gabbana responded by issuing a statement saying they believe in democracy, freedom and love, Vogue reports.
"I am very well aware of the fact that there are other types of families and they are as legitimate as the one I've known. But in my personal experience, family had a different configuration," Dolce said in the statement. "That is the place where I learnt the values of love and family. This is the reality in which I grew up, but it does not imply that I don't understand different ones. I was talking about my personal view, without judging other people's choices and decisions."
Dolce and Gabbana's comments are especially intriguing given that the brand's Fall-Winter 2016 collection, shown just a few weeks ago in Milan, was a "celebration of motherhood." But that celebration, it appears, may apply only to those who can conceive naturally.
During the Milan show, models, including Bianca Balti, who was visibly pregnant held cherubic babies as they glided down the runway with a group of women and children looking on. Some clothes featured doodles and drawings from the nieces and nephews of Dolce and Gabbana, and slogans like "I love you Mamma" were embroidered onto the clothes.
On Dolce & Gabbana's website, there is a dedicated area for a project called #DGFamily that encourages customers to send in family portraits. A scroll through the photos submitted so far shows old and current photos of families from a variety of races and backgrounds, as well as families with dogs instead of children, but no same-sex couples.