Elton John's Latest North American Tour Is Postponed, But Here Are His Best Videos to Keep You Bopping
Legendary singer Elton John has postponed the rest of his North American Farewell Yellow Brick Road tour dates Thursday amid coronavirus pandemic concerns.
Music lovers in America who were hoping to see the "I'm Still Standing" singer this year are going to have to wait a little bit longer. At the moment, John's performances scheduled from May 22 through July 8 have been suspended, and new show dates are being eyed for 2021. Tickets that had already been purchased will be honored for those future dates.
@eltonofficial tweeted: "Elton promises to continue performing live for all his dedicated fans around the world again and thanks you for your endless support."
Last month, dates for the Farewell Yellow Brick Road tour from March 26 through May 2 had to be rescheduled. In a video alongside a tweet about that previous announcement, the 73-year-old musician promised to fans: "So hang on to your ticket because the shows will be done in the future. I don't know when, but they will be done."
"I've had to take expert advice on this and cancel these shows because your health and safety are much more important than coming to the concert for the time being," he added.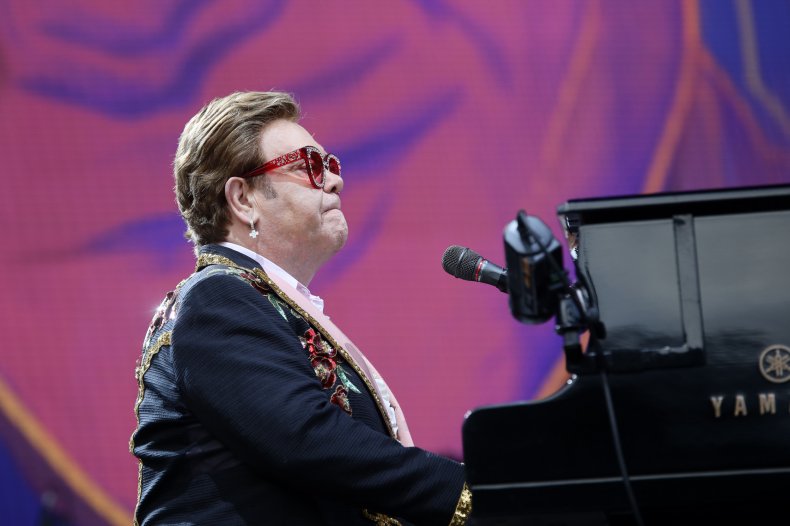 If you need your Elton John fix in the meantime, then watch his most colorful and groovy music videos from his long career:
"I'm Still Standing"
Watch the "Tiny Dancer" artist, who's wearing a flashy pink tuxedo, as he drives around in a wicked cool Cadillac.
"Rocket Man"
Iranian filmmaker Majid Adin beautifully reimagined the hit 1972 single as an animated tale about a stranded refugee searching for hope.
"Don't Go Breaking My Heart"
John collaborated with fellow English singer Kiki Dee on this U.S. number one hit from 1976. During the duet, watch the two artists playfully pull off the 1950s dance known as the "hand jive."
I Want Love
Watch Iron Man actor Robert Downey Jr., pretend to be the Songs From The West Coast artist as he sings the lyrics to the hit 2001 single.
"Original Sin"
Viewers are going to get a kick out of watching John andactress Elizabeth Taylor play as an exasperated husband and wife in this music video. As a bonus, watch This Is Us actress Mandy Moore struts around in stylish '70s outfits.
"This Train Don't Stop There Anymore"
"Cry Me a River" singer Justin Timberlake also pretends to be the English crooner in the 2001 music video of another hit track from the Songs From The West Coast album. In the music video, Timberlake flaunts a Beetlejuice-like tuxedo with its black and white stripes.