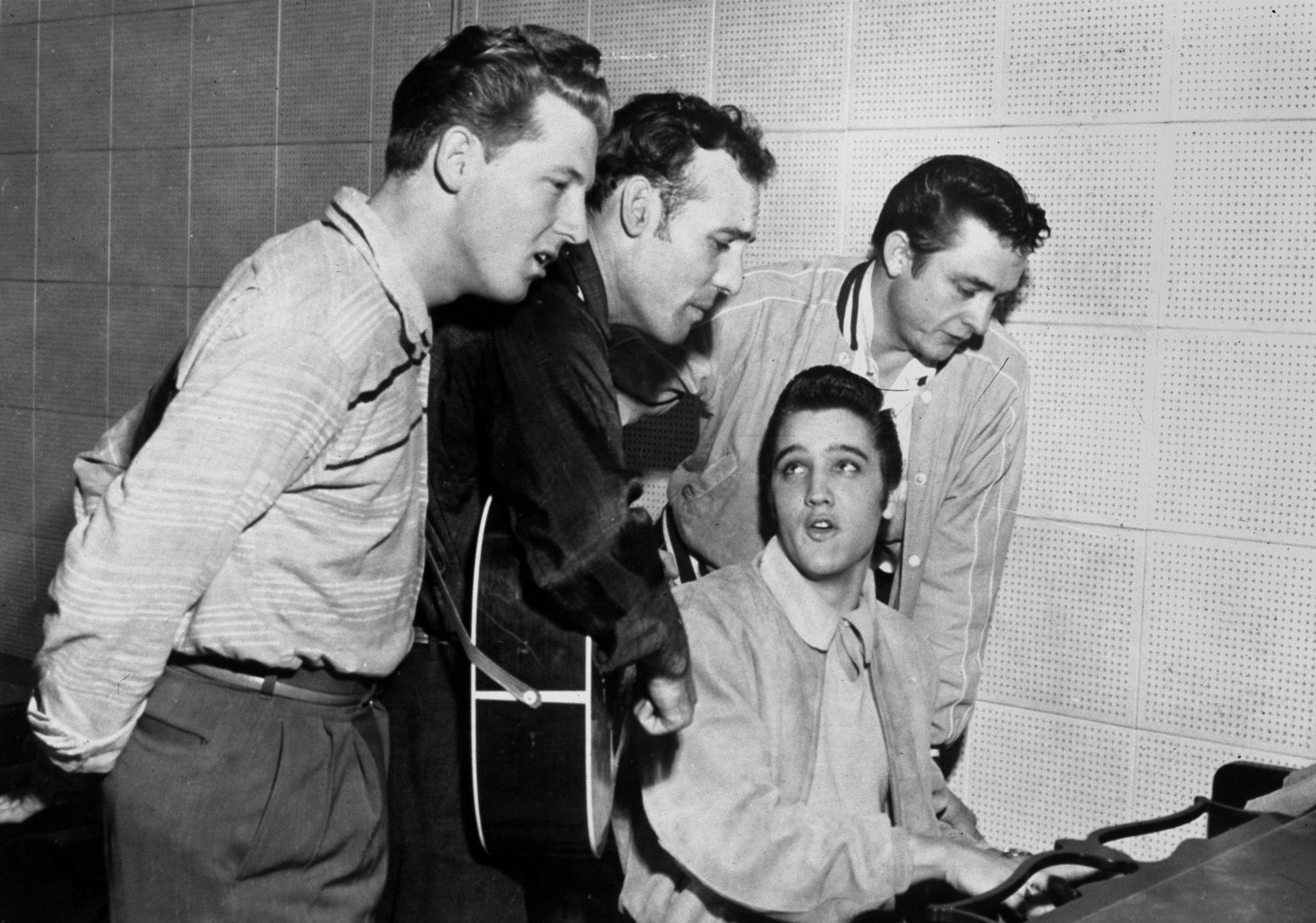 Elvis Presley was born 80 years ago today. A special Newsweek edition story traces the "King of Rock 'n Roll's" humble beginnings as a kid trying to make it big.
The kid from Memphis put "Elvis" on his guitar in stick-on letters and took his turn driving to gigs. Elvis seems most like our contemporary when he was most remote from us—in the early days, a kid just out of high school, with his first band and a little indie-label record, driving all night to nickel-and-dime gigs with a bass lashed to the roof of the car. The young Elvis Presley wouldn't look out of place today in Seattle, or L.A., or Austin, with his cheap, flashy clothes and his ambivalent come-on: sullen sexiness meets hunted vulnerability. Don't bet that it was all naive and uncalculated; he studied James Dean movies. On the other hand, he'd wanted to be a gospel singer—in addition to everything else he wanted.
In the summer of 1953, the boy nerved himself up to come into Sam Phillips's Memphis Recording Service and pay $3.98 (plus tax) to cut a two-song vanity record—a surprise for his mother, he claimed. Except the Presleys didn't own a record player. It seems hard to reconcile this Elvis, mumbling "yes, sir" and "no, ma'am" and staring at his feet, with the master showman of 1956, who was ordered by a Florida judge to tone down his infamous "gyrations," but instead whipped the crowd into a frenzy by wiggling his little finger. "That soft exterior," said Phillips, "covered a mighty bone."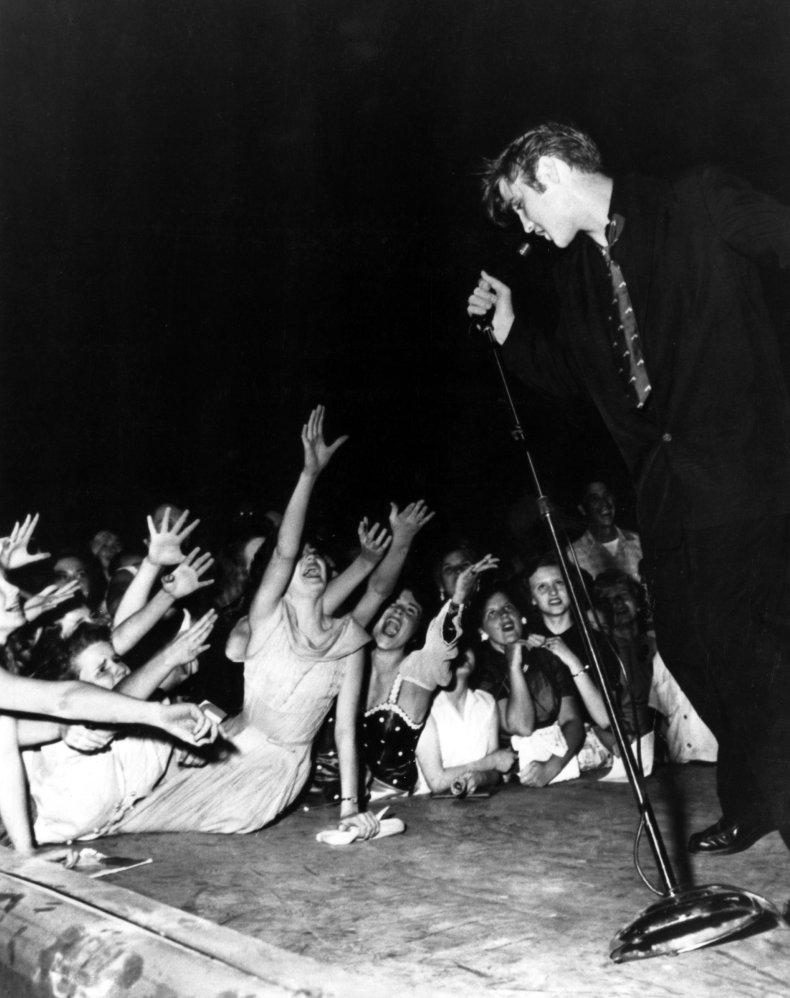 His musical tastes were virtually indiscriminate and wholly passionate. "He just thought Dean Martin was out of this damn world," Phillips said. Memphis, Tennessee, where the Presleys moved from Tupelo, Mississippi, when Elvis was 13, must have seemed like an all-you-can-eat buffet. Black blues singers, white hillbilly singers and gospel singers of both races all rubbed elbows, sometimes in the flesh, often over the airwaves. A white disc jockey, Dewey Phillips (no relation to Sam), ran the best R&B show in town. Years afterward, B. B. King recalled seeing young Elvis in blues hangouts on Beale Street. He would've been hard to miss: He wore loud clothes from Lansky Brothers on Beale, which catered to a black clientele, and he had a slicked-down duck's-ass haircut and sideburns, hoping (as he later explained) to look like a long-haul trucker.
If Elvis had consciously sought to synthesize and alchemize blues, gospel, R&B and white country music, he couldn't have chosen a better mentor. Sam Phillips was the first to record B.B. King and Howlin' Wolf; in 1951 he cut singer Jackie Brenston with Ike Turner's band, doing "Rocket '88'." Yet it was a small-time enterprise: Sam recalls erasing what would now be priceless Howlin' Wolf outtakes so he could reuse the tape. He was both a purist documentarian of working-class Southern music and an entrepreneur hungry for a hit record.
To work with the green young Elvis, said Phillips, he deputized an ambitious, phlegmatic guitarist named Scotty Moore, who'd organized a country band called the Starlite Wranglers. Scotty remembered it a little differently. He was scouting for new musicians, he said, and Sam's secretary and right hand, Marion Keisker, thought of Elvis. "She said, 'What about that boy that was in here a year ago?' And Sam said, 'Yeah, best I remember, he had a pretty good voice.' "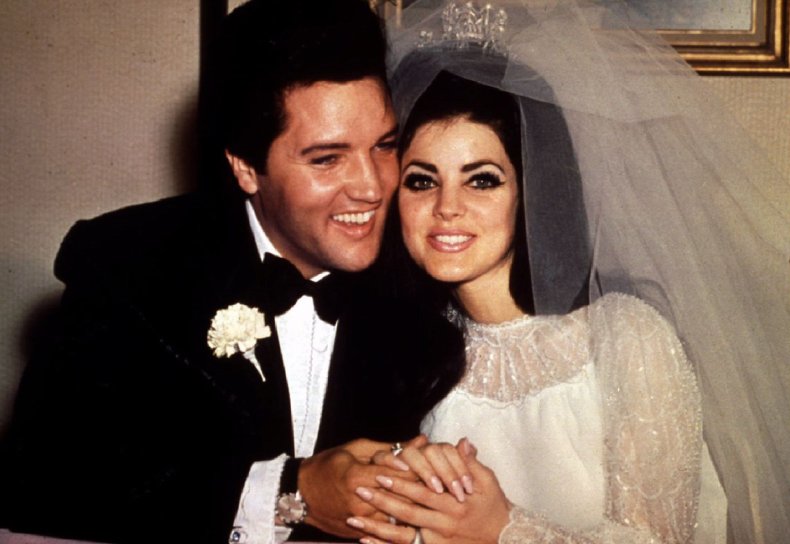 The next afternoon the kid showed up at Scotty's house with his greasy hair, his Lansky Brothers finery and his guitar, on which he'd spelled his name in little silver stick-on letters. "I thought he was gonna be pretty wild, but he called me Mr. Moore." Scotty got ahold of the Starlite Wranglers bass player, Bill Black, who lived down the street, and Elvis sat down to sing. Bill wasn't much impressed, but Scotty reported to Sam that "he knows a lot of songs, and his timing is good." Phillips suggested that the three of them come to the studio—the next night, as Scotty recalled.
They mostly did without drums—that rhythmic clacking is Bill slapping the strings of his bass against the neck—until they played the "Louisiana Hayride" radio show in Shreveport, Louisiana, and met the underutilized house drummer D. J. Fontana. "Most of the stars didn't like drums," D.J. recalls. "I'd just stand backstage until somebody asked. Scotty came over and said, 'Hey, you want to work with us?'"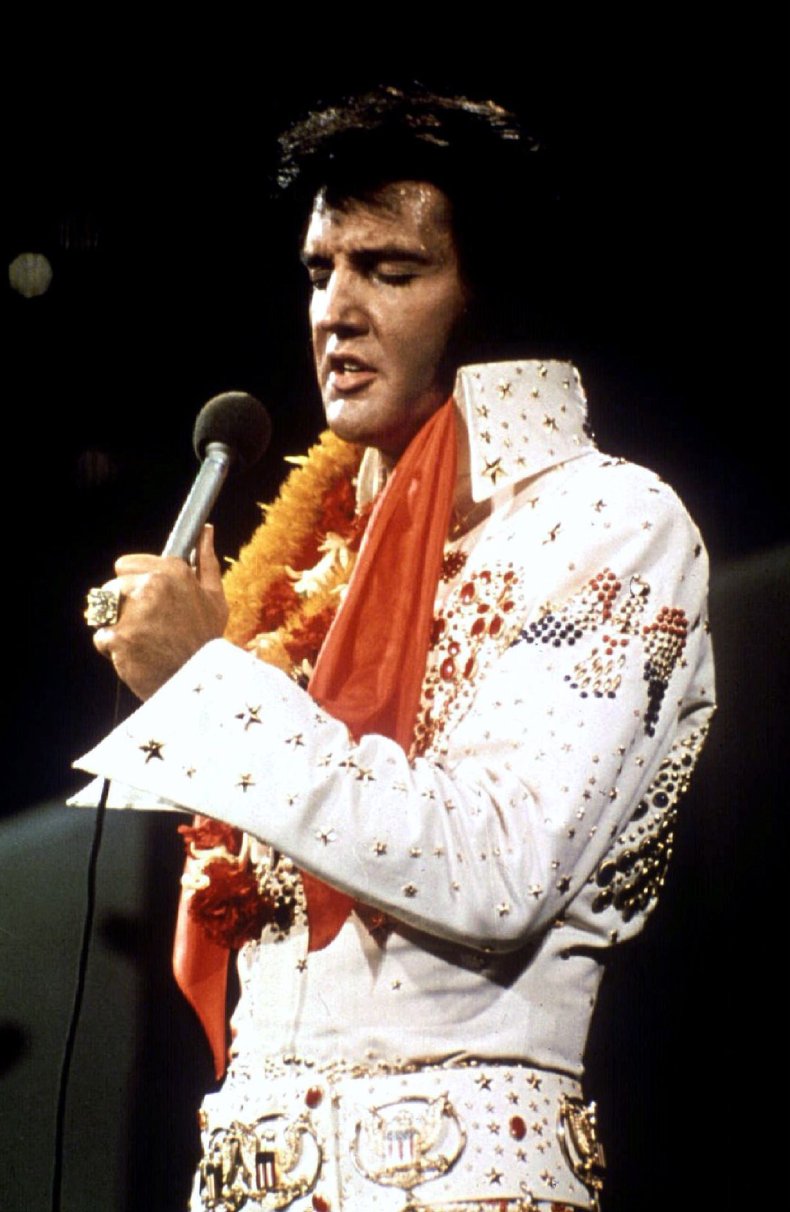 Soon Elvis bought a modest two-bedroom brick house in Memphis for himself and his parents, at 2414 Lamar, and a Cadillac sedan with jump seats. The four-piece band drove six or seven hundred miles a night, taking turns at the wheel, with a carton of their records in the trunk in case they saw a radio tower in the distance. "Nowadays they'd run you out," says D.J. "But back then the jocks would be happy, because they were way out in the country somewhere and nobody ever stopped to see 'em." The band performed on flatbed trucks and in high school gyms—tickets: 50 cents—and played country package shows headlined by Webb Pierce and Hank Snow. Before long, the crowds were following the warm-up act outside. "Hank and those guys would say, 'We ain't got nobody to sing to. We're gonna have to let him close the show.' Elvis hated it. Those guys were like heroes to him."
The bigger Elvis got, the fewer people heard him—they were screaming too loud. Scotty, six feet away from Elvis, could hear only D.J.'s drums; D.J., who'd played behind strippers in Shreveport dives, took cues from Elvis's body movements. Still, the band was slow to realize that something uncanny was going on; even their now-historic network TV appearances in '55 and '56 were just gigs like all the rest. "We'd work going up, Richmond, Norfolk, the Carolinas," says D.J., "shoot in and do what we had to do in New York, and we was gone down the road somewhere." Traveling again late at night on two-lane highways, through Alabama or Texas or Mississippi, with the bass fiddle on the roof. The guys would listen to the radio until Bill, curled up in the back seat with his coat over his head as usual, complained about all the racket. Elvis was wide awake. "He was like a young bull," says Scotty Moore. "Never seen the like of energy in one human being. We'd do a show, then get out of town a ways before we'd stop to eat. One of us would tell Elvis, 'Come on, let's walk.' We'd start walkin' with him down the road and the car would catch up with us later. Just tryin' to get him where he'd pass out. He'd stay up all night talkin' and drivin'—he was a good driver, too. But somebody had to stay up with him 'cause he had no sense of direction. He wouldn't read a road sign or nothin'. Just drive."
Elvis: His Life in Photos, a Newsweek Special Edition celebrating 80 years of the King of Rock & Roll is available wherever magazines are sold, as well as Amazon.com.