If you were a fan of Elton John's biopic Rocketman and Freddie Mercury's biopic Bohemian Rhapsody you will not want to miss Baz Luhrmann's Elvis.
Showing in theaters from Friday, June 24, Elvis delves into the rise of Elvis Presley from childhood to the height of his fame alongside his complicated relationship with his controversial talent manager, Colonel Tom Parker, played by Tom Hanks, and his untimely death.
One of the biggest questions fans will have before, during, and after seeing the movie is sure to be who is the actor bringing the King of Rock 'n' Roll to life?
Newsweek has everything you need to know about the actor who plays Elvis Presley in the Warner Bros. Movie.
Who Plays Elvis Presley in Baz Luhrmann's Movie?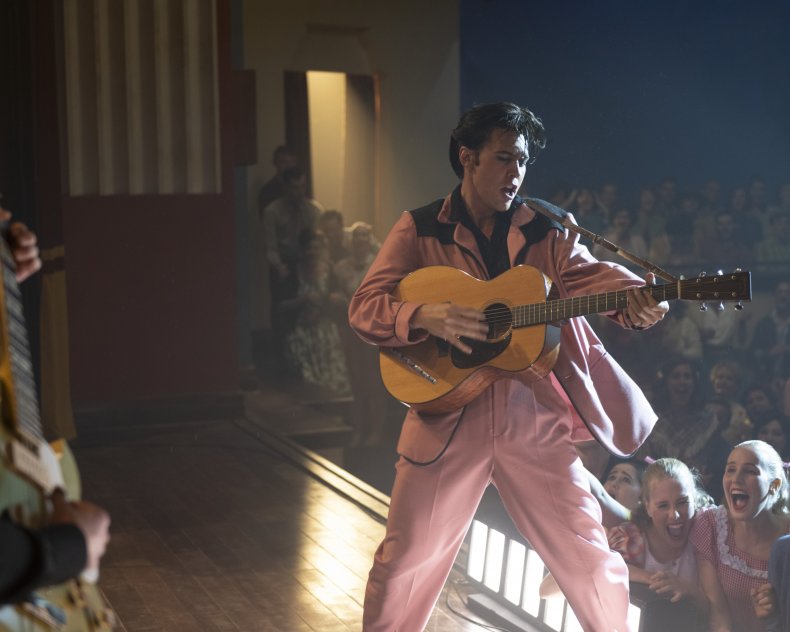 Austin Butler beat the likes of Ansel Elgort, Miles Teller, and Harry Styles to secure the role of Elvis Presley in Baz Luhrmann's Elvis biopic, according to The Hollywood Reporter.
Butler, 30, is an American actor from Anaheim, California best known for his early television roles and more recent movie performances.
He shot to fame as James "Wilke" Wilkerson in the series Switched at Birth in 2011. He went on to land the role of Sebastian Kydd in the Sex and the City prequel, The Carrie Diaries, and Wil Ohmsford in The Shannara Chronicles.
In 2019, he appeared in his biggest movie role to date, starring alongside Margot Robbie, Leonardo DiCaprio, and Brad Pitt in Quentin Tarantino's Once Upon a Time in Hollywood.
In the film, he played the role of Tex Watson, a convicted murderer who was a part of the Manson family, led by Charles Manson.
He was also a recognizable face in some of the biggest teen shows and movies, including Ned's Declassified School Survival Guide, Hannah Montana, Zoey 101, Wizards of Waverly Place, Sharpay's Fabulous Adventure and iCarly.
After appearing in 2019's Once Upon a Time in Hollywood, it was announced that Butler had been cast in the role of Elvis in Luhrmann's biopic.
Butler recently shared in an interview with Collider the pressures of taking on the role of Elvis Presley.
He said: "This is beyond the film for me because it's honoring a man's life and one who has been so misconstrued, and his life has been so pulled out of context and all his family's gone through. So doing justice to them and him, that was so much pressure. This has taught me a lot about how to manage that level of responsibility and the feeling of when you have moments of self-doubt, what do you do, and all that kind of stuff."
The movie had its premiere at the 2022 Cannes Film Festival on May 26, 2022, where it received a 12-minute standing ovation, according to Variety. The biopic also has the support of the Presley family.
Butler is also a keen musician and singer. He sings all of Presley's early songs in the movie, and when he portrays the singer in his later years, Butler's voice is mixed with that of the real Elvis.
Speaking to The Hollywood Reporter about speaking just like Elvis, Austin explained: "When I began the process, I set out to get my voice to be identical. That instills fear. So that got the fire burning.
"For a year before we started shooting, I was doing voice coaching."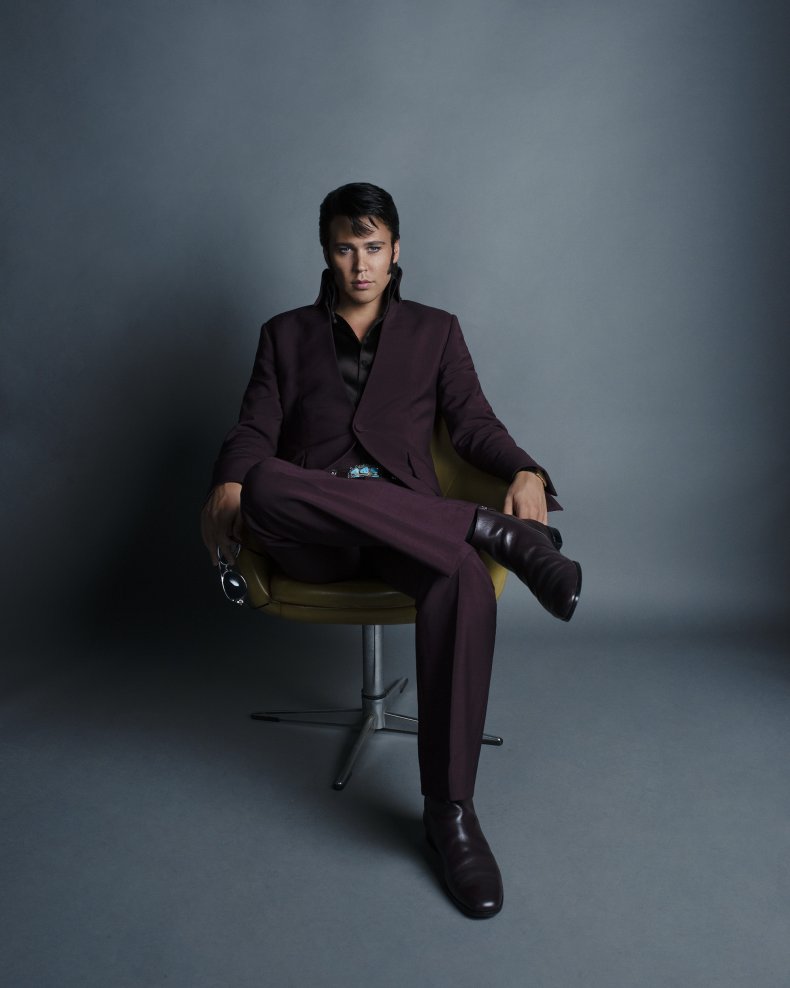 Butler was recently cast as the lead in the upcoming war drama miniseries Masters of the Air as Gale Cleven.
In the series, he will be seen opposite Callum Turner, Anthony Boyle, Ncuti Gatwa, and Bel Powley.
Butler will also star as Feyd-Rautha in the sci-fi epic, Dune: Part Two which is set to hit theaters in 2023.
In his personal life, Butler is well known for his nine-year romance with High School Musical star Vanessa Hudgens. They dated from 2011 until 2020.
He is currently in a relationship with the model, Kaia Gerber, the daughter of supermodel Cindy Crawford.
Elvis is out in movie theaters now.