'Emaciated' Cougar Mauls Two Washington Cyclists, Killing One
A cougar that mauled two cyclists near Seattle on Saturday, killing one and seriously injuring the other, was "emaciated" according to authorities.
The two cyclists were in North Bend, about 30 miles from Seattle when the attack occurred, with the injured man phoning for help using his cellphone after escaping.
It was the first fatal attack by a cougar in Washington state in 94 years.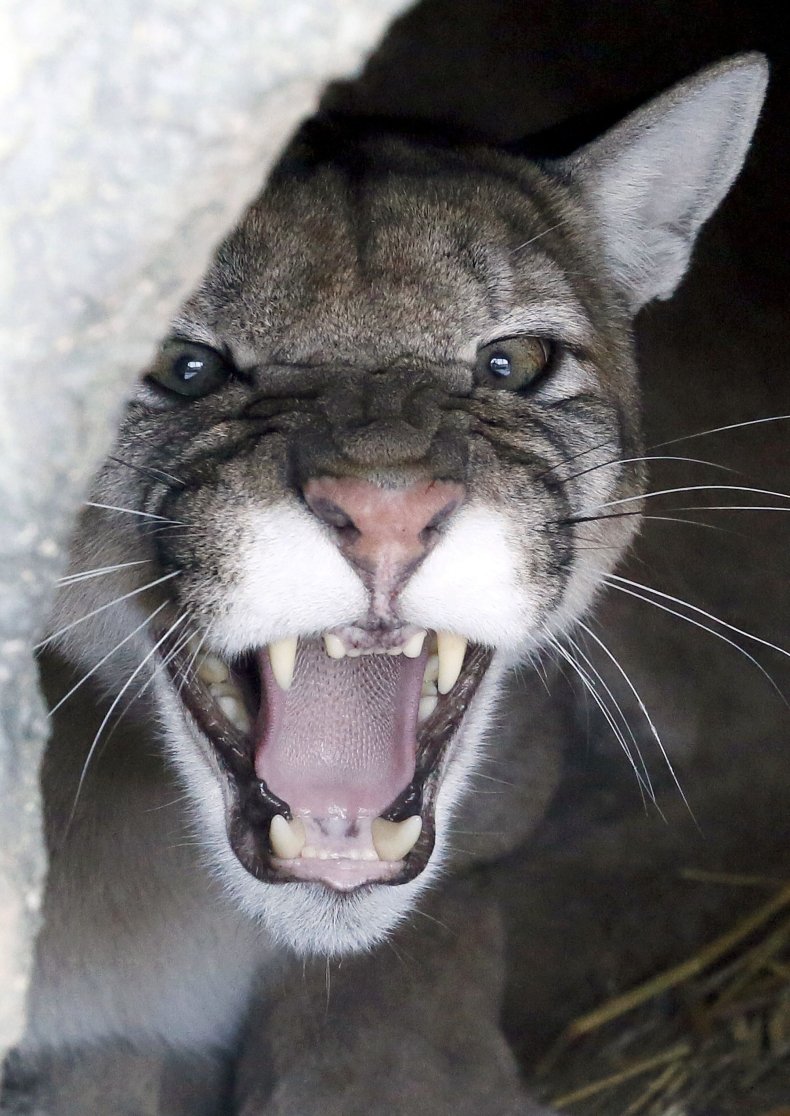 Authorities tracked the animal and killed it, with the animal's brain transported on Sunday to Washington State University in Pullman, where a veterinarian will conduct a brain necropsy to determine if the cougar was ill.
Capt. Alan Myers, of the state Department of Fish and Wildlife police, told the Seattle Timesthat the animal was an "emaciated" 3-year-old, 100-pound male, which was "skinnier than normal."
Myers confirmed the identities of the victims as S.J. Brooks, 32, of Seattle, and injured friend Isaac Sederbaum, 31, also of Seattle.
The men were cycling on a trail in the Cascade Mountain foothills when the cougar began following them. Authorities told the Associated Press that the men did everything state guidelines advise to try and scare the animal away: Getting off their bikes, making noise and trying to scare the animal. One even struck it with his bike, after it charged.
However when they thought it had gone it had in fact circled around and leapt on Sederbaum, biting him on the head and shaking him.
When Brooks began to run away, the animal dropped its first victim and leapt at him, killing him and dragging him to its lair.
Sederbaum fled on his bicycle, seriously injured and bleeding heavily, and rang authorities when he found a spot with cellphone coverage.
Law enforcement found Brooks' body partially concealed under a log near the path, with the animal on top of it, Myers told the Times. State wildlife officials used dogs to track the animal after it fled, and killed it.
Cougars, also known as mountain lions, are found in the western U.S. and western Canada, but rarely attack humans. However, wildlife officials say more cougar attacks have been reported in the western U.S. and Canada over the past 20 years than in the previous 80.
Cougars are a protected species. Each year, Washington state allows 250 cougars to be hunted and killed in 50 designated zones.