Our Dazzling Galaxy in Pictures: Winners of the Insight Astronomy Photographer of the Year 2017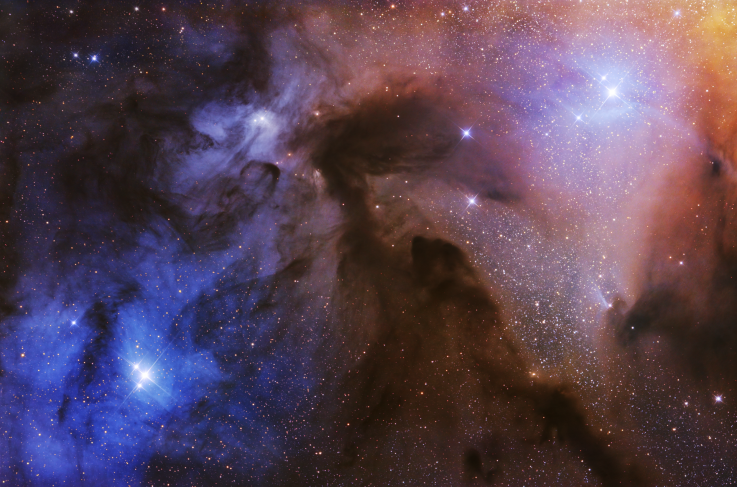 The winners of the 2017 Insight Astronomy Photographer of the Year competition have been announced, with Russian photographer Artem Mironov's image of the Rho Ophiuchi Cloud Complex beating thousands of other entries for the top spot.
Mironov's photo showed the swirling dust and gas clouds of the stellar nursery, which is located around 400 light years away and is home to over 300 protostars. It was taken over three nights from a farm in Namibi.
Royal Observatory Public Astronomer Marek Kukula, who judged the competition, said: "There's an astonishing richness of colour and structure in this gorgeous image. It's a popular part of the sky for astrophotographers but this image shows it to us in a fresh light and there's a sense of mystery in the churning clouds of gas and dust which reminds us that there's still so much to discover out there. A dazzling corner of our galaxy captured perfectly."
Mironov was awarded £10,000 ($13,000) and his image will take center stage at an exhibition of the competition photographs in London's Royal Observatory Greenwich, U.K.
This year's competition saw over 3,800 entries from more than 90 countries across the globe. Winners from other categories included 13-year-old Olivia Williamson, who won in the Young Astronomy Photographer of the Year category for her image of Saturn and its rings, and Jason Green, who won the Sir Patrick Moore Prize for Best Newcomer for his image of the Cone Nebula, 2,700 light years away.
Others included a sweeping view of the aurora across the night sky in Iceland, a view of the Milky Way from the National Astronomical Observatory of China and a detailed image of surface of the moon.
Chris Bramley, competition judge and editor of the BBC Sky at Night Magazine, said: "Judging the entries has been a real pleasure but also tougher than ever, such was the all-round quality of the field." The photography exhibition with all the winners, runners up and highly-commended entries will be open to the public between September 16 and July 22, 2018.