Embattled Fox Host Sean Hannity Slams CNN's Anderson Cooper as 'More Like Jerry Springer Than a Newscaster'
Fox News host Sean Hannity likely isn't having the best week of his life—having been revealed this as the secret client of Michael Cohen, President Donald Trump's lawyer who was in court after being raided by the FBI.
Despite his own struggles, Hannity Wednesday night attacked his competition at other networks. He insulted CNN's Anderson Cooper over the broadcaster's interview with adult film actress Stormy Daniels, who allegedly had an affair with Trump and was paid $130,000 by Cohen just ahead of the 2016 election to keep quiet about it.
"Maybe the dramatic collapse of CNN makes more sense when you consider their chief anchor, Anderson Cooper, is more like Jerry Springer than a newscaster," Hannity said on his Fox News show, via a clip posted by Mediaite.
Hannity then cut to clips of the 60 Minutes interview about the alleged affair between Trump and Daniels (whose given name is Stephanie Clifford) juxtaposed with clips from The Jerry Springer Show, a program famous for showing low-class drama. Hannity and his guests then launched into a segment slamming "liberal" CNN and Cooper.
"When you juxtapose his questions with Jerry Springer, I mean, what is happening?" Hannity said, via the Mediaite clip.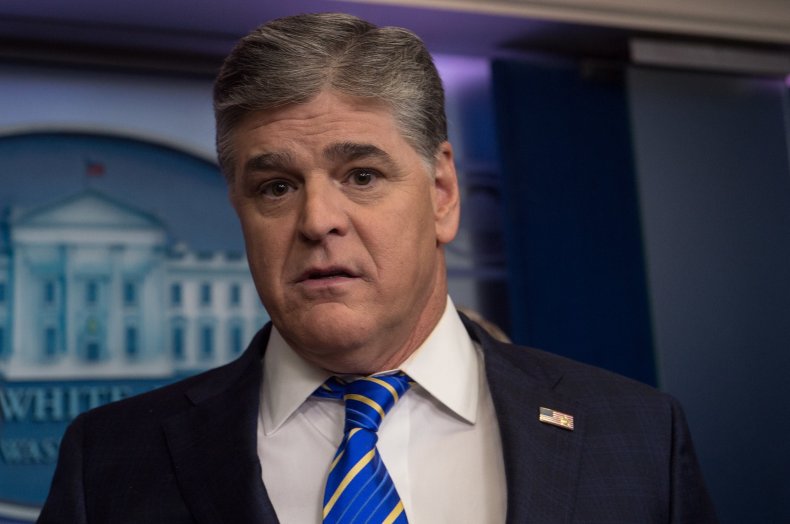 Hannity has come under fire for regularly covering and defending Cohen and Trump while never revealing he was a client of the lawyer. (Fox News, however, has shrugged it off and defended the host.)
Hannity's competition has taken some joy from the situation. MSNBC's Rachel Maddow chuckled on air this week at the absurdity of it all. "I still am struggling not to laugh," Maddow said on-air. "This has been a very weird day in the news. One of the anchors at the major pro-Trump news network has had an undisclosed relationship with the president's lawyer all this time, while Fox has not told that to its audience and while Mr. Hannity and Mr. Cohen have apparently spent considerable effort trying to keep that relationship secret. What? That's just lurid."
Cooper even got in a jab at Hannity on Thursday, joking that Fox acted like responsible network, before saying he was kidding and that the right-wing broadcaster didn't care that one of its hosts had an undisclosed personal connection to a story.