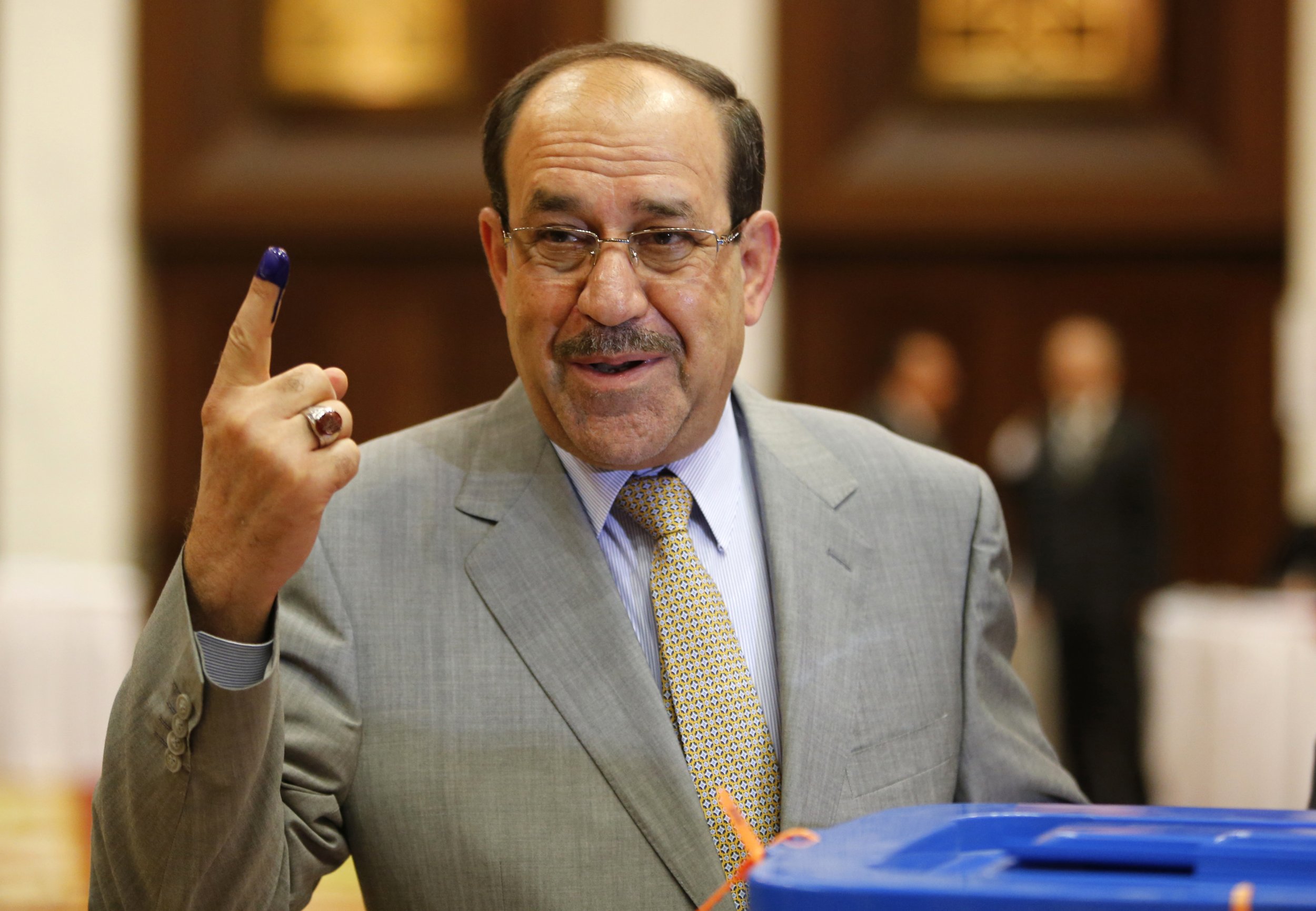 Iraqi Prime Minister Nouri al-Maliki has agreed to step down and support his replacement, Haider al-Abadi, after refusing to step down during several days of political turmoil.
In a speech this evening, Maliki said he supports al-Abadi. Maliki will no longer pursue legal action against al-Abadi, whose nomination he initially deemed illegal and in violation of the constitution. Iraqi President Fouad Massoum asked al-Abadi to form a new government, meaning Maliki had to step aside, cutting off the possibility of the third term he was seeking.
After a meeting between Dawa officials on Thursday evening, Maliki agreed to relinquish power and put his support behind al-Abadi, four Shiite politicians told the Associated Press.
Troops were present on the streets of Baghdad on Sunday, including within the city's Green Zone where the president's residence and many government buildings are located, after news of al-Abadi's nomination broke. Al-Abadi is Shiite and fellow member of Maliki's Dawa Party, part of the Iraq's State of Law political coalition.
Maliki has been blamed by many, including the United States, for allowing the Sunni militant group Islamic State (IS) to expand their influence throughout Iraq, plunging the country into violence and uncertainty once again. The United States said they would not support an Iraqi government with Maliki at the helm and U.S. Secretary of State John Kerry welcomed al-Abadi's nomination to office.
IS fighters declared a "caliphate" across territories it controls in Iraq and Syria in June. While the confirmation of a new prime minister brings a degree of stability to the embattled country, IS fighters are amassing dangerously close to Baghdad and are now 73 miles away near the town of Qara Tappa, Reuters reports.