Emerald Ash Borer: Entire State of Wisconsin Quarantined Over Beetle
The entire state of Wisconsin is under a special kind of quarantine to prevent a destructive beetle from attacking even more trees.
Its Department of Agriculture, Trade and Consumer Protection (DATCP) announced that there would be limits on the movement of wood starting at the end of the month to prevent the emerald ash borer from spreading its territory. Although it will be discouraged, firewood can still move between Wisconsin counties after March 30. But the statewide quarantine puts limits on moving certain wood products across state lines.
Emerald ash borers originated in Asia but spread to the United States when they hitched a ride on wood, according to the U.S. Department of Agriculture. Since it arrived, the invasive beetle has spread to 30 states and ruined millions of ash trees. They can expand their territory and destroy even more trees if they are transported to new areas on wood and wood products.
The beetles are small—measuring close to half an inch—and, as their name suggests, are emerald in color, with a purple or red abdomen. They are most prominent during June and July but are around from spring through early fall.
Get your unlimited Newsweek trial >
Their young "bore into the ash tree and feed under the bark, leaving tracks visible underneath," according to the Arbor Day Foundation. "The feeding disrupts the tree's ability to transport water and nutrients, resulting in dieback and bark splitting."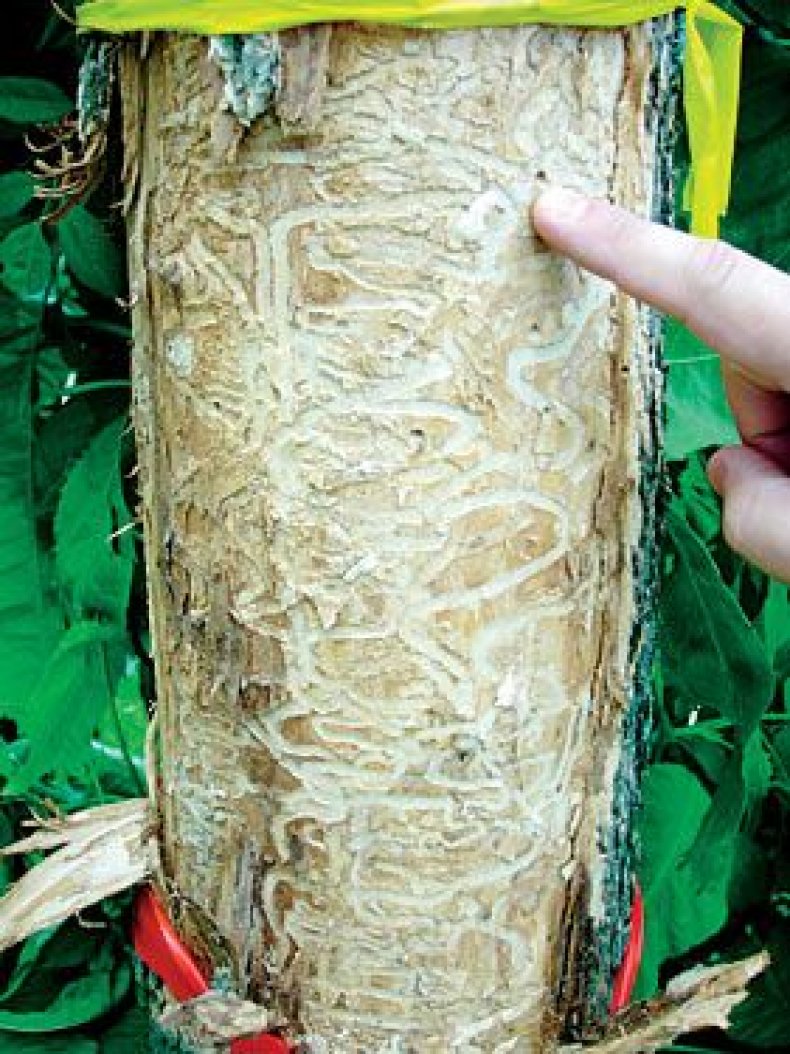 An example of one of the new restrictions stemming from a statewide quarantine could be that if a business wanted to move ash logs that still have bark on them from Wisconsin to Minnesota, they may have to move the wood in the winter, "when the insects are inactive," Wisconsin agriculture department spokesperson Donna Gilson explained to Newsweek.
Businesses will have to collaborate with the USDA to work out the details of moving wood on an interstate basis.
Get your unlimited Newsweek trial >
That's compared to the county-by-county system in which businesses had to sign agreements that covered strategies for preventing the spread of the invasive beetles, Gilson said.
Leading up to the statewide quarantine, "all but two Wisconsin counties are either under quarantine or adjacent to a quarantined county in the state or a neighboring state," according to the state department's announcement.
Because the majority of Wisconsin counties have been found to harbor emerald ash borers, officials are moving from imposing quarantines on a county basis to a full-scale quarantine.
"The county-by-county quarantines have helped slow the spread of EAB over the past decade," DATCP Plant Industry Bureau Director Brian Kuhn said in the announcement. "We don't want to speed the spread of EAB or any other pests and diseases through the movement of firewood.... Firewood can carry pests and diseases such as oak wilt to new areas—or even new pests and diseases that we're not even aware of yet."
For people who go camping, the department is recommending that they acquire firewood in the area where they plan to burn it or buy firewood that has been treated.
Wood that has been targeted by the emerald ash borer will contain exit holes in the shape of the letter D and have wilted foliage, among other signs, according to the USDA.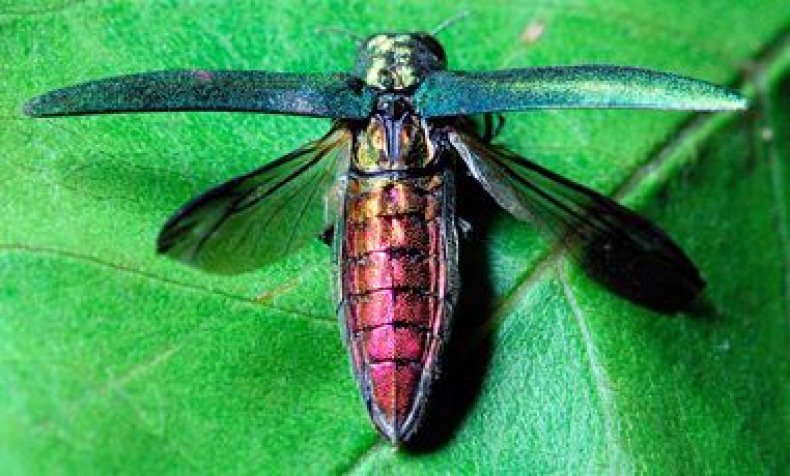 Emerald Ash Borer: Entire State of Wisconsin Quarantined Over Beetle | U.S.