'Sick Joke': John Redwood MP And Anti-EU Camp Slam 'Emergency Brake' Plan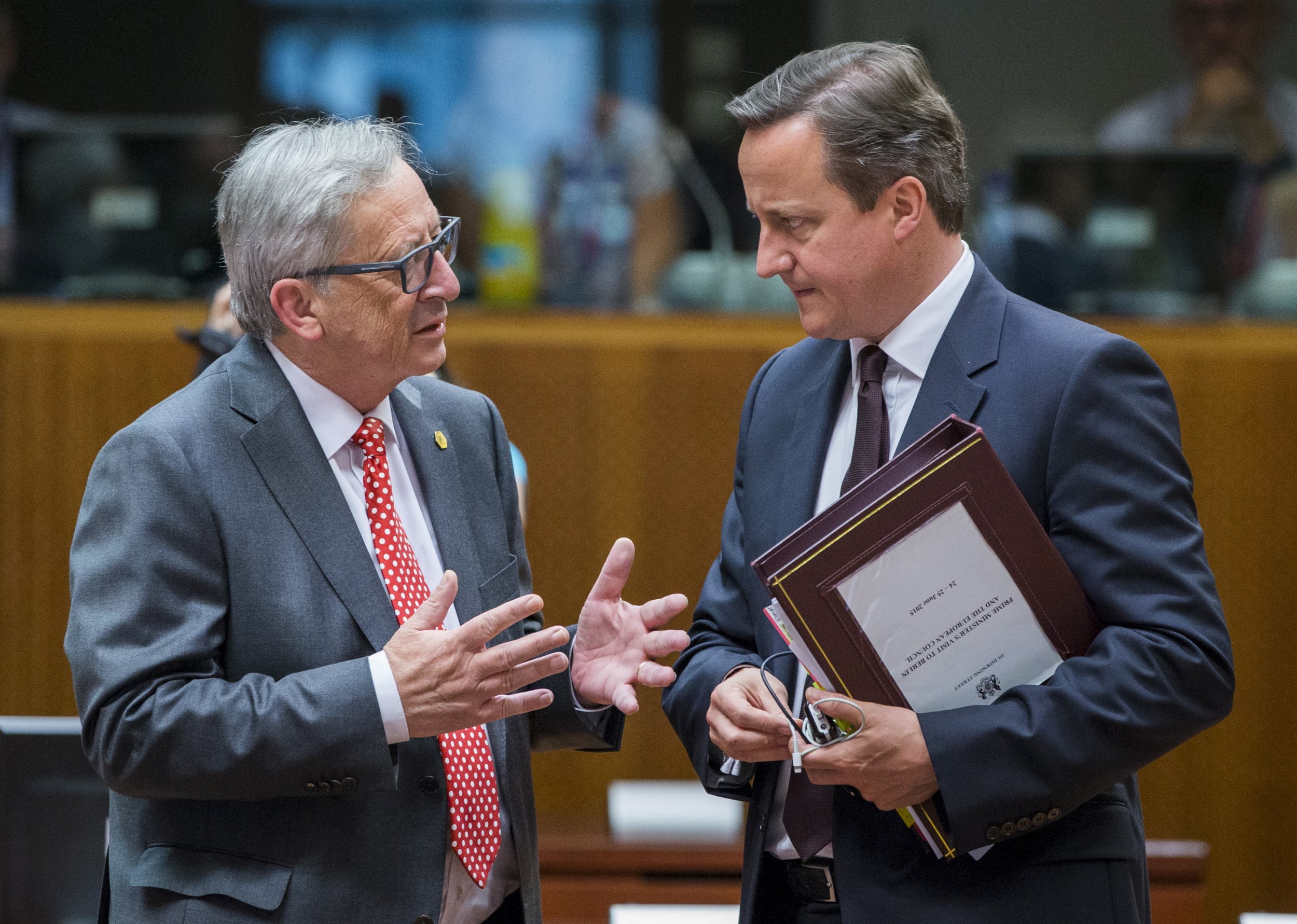 Eurosceptics have torn into EU plans to offer Britain an "emergency brake" on migrant benefits, with one branding it a "sick joke."
Under the proposal, any member state that convinced other EU governments its welfare system was overloaded could deny benefits to new EU workers for up to four years, Reuters reported.
But speaking on BBC Radio 4's Today radio program this morning, John Redwood, a high-profile MP in Prime Minister David Cameron's Conservative party and a member of the anti-EU group Conservatives for Britain, said the proposal is a "sick joke" which offers the U.K. very little advantage.
"That proposal is an insult to the United Kingdom, it's not a serious offer," he said, "Parliament has to decide...how many people to let in, not 27 other member states on the continent."
Arron Banks, the businessman and head of the eurosceptic Leave.EU group, slammed the idea in a statement: "People watching the slow-motion disaster overtaking Europe don't want an emergency brake on immigration, they want control of the steering wheel so we can avoid the car crash up ahead."
Cameron is today meeting European Commission President Jean-Claude Juncker in Brussels. He had been slated to meet with the prime ministers of Sweden and Denmark instead, but cancelled the meetings this week as his negotiations on Britain's EU membership hot up.
He will meet European Council President Donald Tusk on Sunday.
Cameron is seeking a deal which will allow him to present reformed terms of EU membership to the British public in a forthcoming referendum on the country should stay in the union. He wants reforms on the power of national parliaments, the relationship between euro and non-euro countries, corporate red tape and migrant benefits, but the last is by far the most controversial.
A draft deal is expected to be published in the next couple of weeks, ahead of an EU summit in February where officials hope an agreement with Britain will be secured.