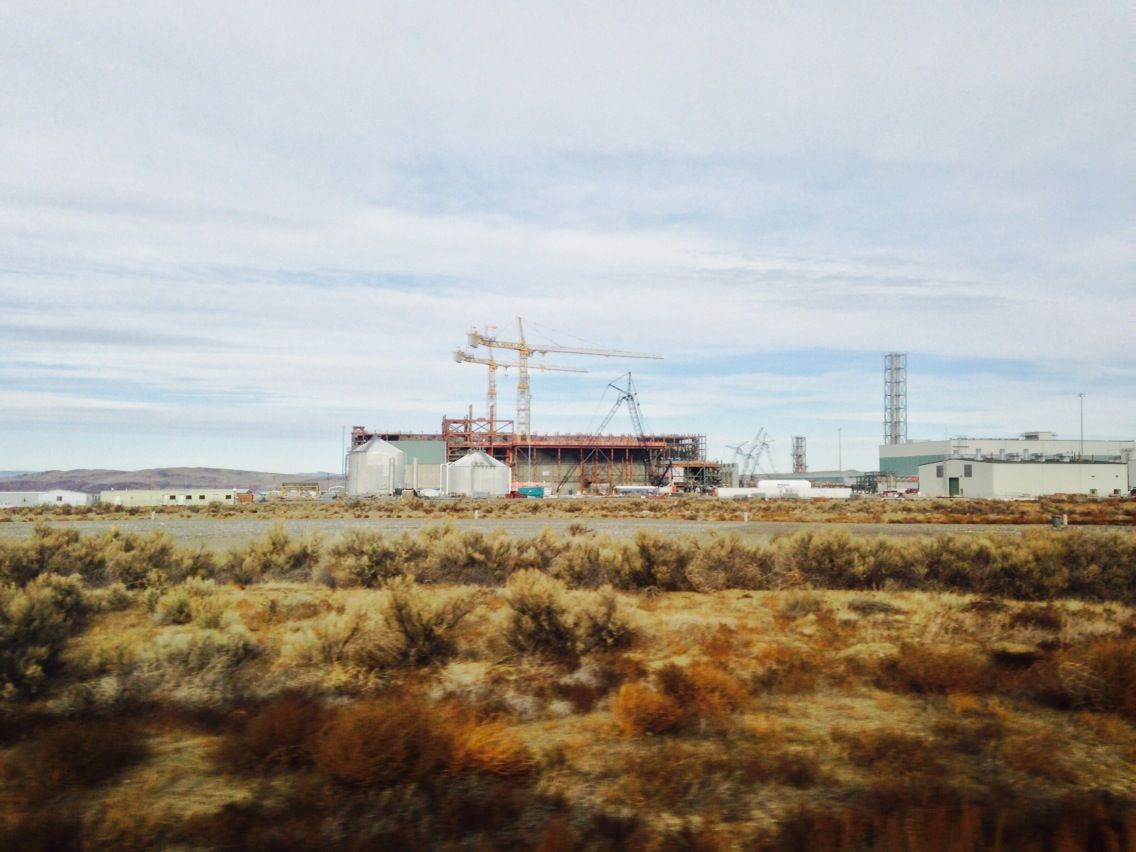 The nation's largest nuclear waste facility, the Hanford Nuclear Reservation, was on high alert Tuesday morning after a tunnel containing radioactive materials collapsed. Some workers were told to shelter in place, while others appear to have been evacuated. It was not immediately known whether any radioactive isotopes were released into the atmosphere. About 8,000 people work on the site and about 250,000 people live in surrounding communities.
The collapse, according to initial reports, took place at what is known as the 200 Area, or the Plutonium Uranium Extraction Plant, or PUREX. According to Hanford's own website, "more plutonium was processed at PUREX than any other building on the planet, as it processed more than 70,000 tons of uranium fuel rods during its operations."
Located in the high desert of eastern Washington, Hanford was home to a significant part of the Manhattan Project, the effort to build an atomic bomb during World War II. "Fat Man," the bomb that was dropped on Nagasaki, was "born" in its B Reactor, which has become a destination for tourists. Eight other reactors were eventually built, studding the dramatic landscape like the artifacts of some hubristic, doomed civilization.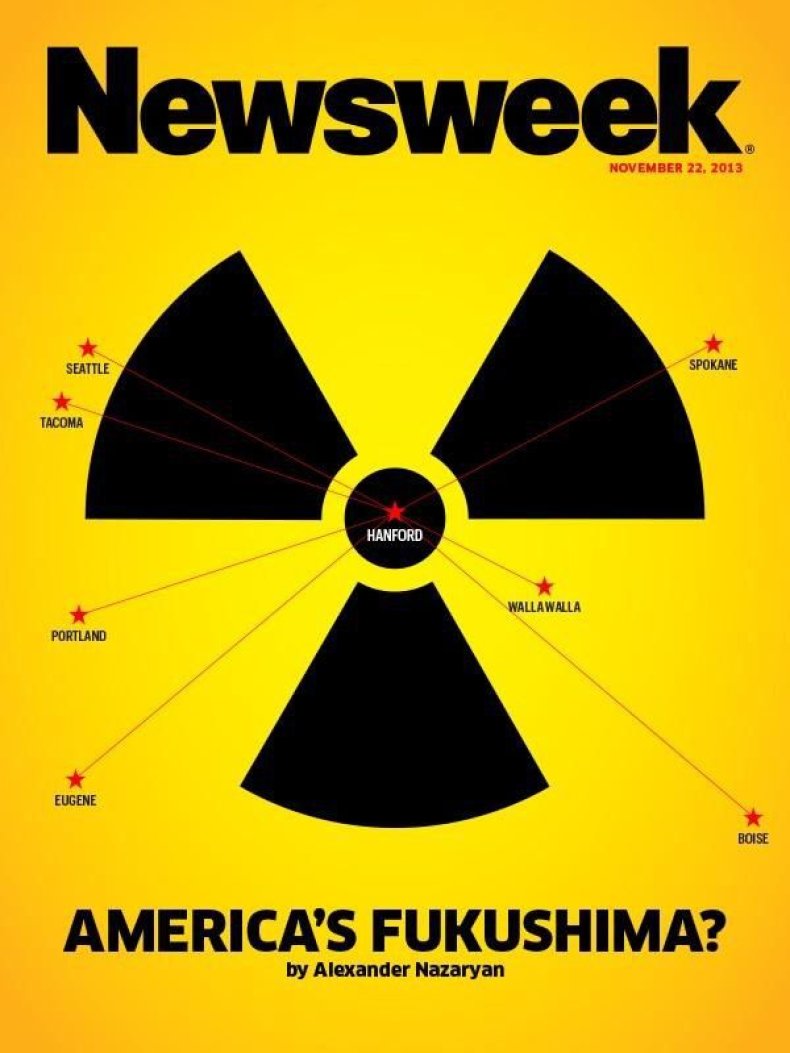 Hanford closed for the most part in 1989. Since then, the 586 square mile expanse of land has become a vexing problem for both Washington state and the federal Department of Energy, which oversees all nuclear sites. What to do with its 56 million gallons of nuclear waste, stored in 177 underground cisterns, presents what has been called one of the most complex--and expensive--engineering challenges in the world.
When I visited Hanford for a Newsweek cover story four years ago, the place was in disarray. The plan to vitrify the nuclear waste (i.e., turn it into glass) was as slow as it was expensive (projected at $25 billion then, much higher today), with cost overruns of billions of dollars. Some of the nuclear waste was leaking from tanks, some of it toward the nearby Columbia River, a major waterway for the Pacific Northwest.
Whistleblowers were suing because, they charged, corporate contractors were ignoring safety concerns and engineering errors. Citizens of the surrounding Tri-Cities area wondered if they were living in the shadow of what our coverline posited could be "America's Fukushima."
Tuesday's incidents will likely only increase such fears.
It's too early to say how serious, or extensive, was the accident that unfolded Tuesday. Susannah Frame, a Seattle-based investigative reporter, was sending on-the ground updates that suggested a vigorous emergency response was being mounted. Her reporting indicated the tunnel collapse may have been caused by the seismic activity of a road crew working nearby.