Emerging From Quarantine With Thoughts of Our COVID Future | Opinion
Nothing crystallizes one's opinions on this winter of Omicron like getting a breakthrough case during the holidays. In between Netflix offerings during quarantine, I had plenty of time to consider our two-year COVID nightmare, and what 2022 holds for folks like me who now have antibodies, and those who don't—and for folks like me who are vaccinated and boosted, and those who aren't.
As with many other issues, the first concern is language. Did I really have a "breakthrough case?" The term suggests the virus broke through a shield that should have kept it out. I've been a longtime vaccine advocate, but I never viewed my Moderna shots as a guarantee of never getting sick.
For most of 2021, there were suggestions that vaccinated status helped keep the first wave of COVID at bay, and it may have done just that. But we did not know as much about the Delta variant, and Omicron is laughing at any expectations of resistance to infection.
Perhaps "vaccinated case" works better. That term enables people to make clear that they did indeed secure the shots, which have every appearance of remaining a good idea—not because they will keep you COVID-free, but because they seem to mitigate the likelihood of hospitalization or death.
I say "seem to," because rule one of the coronavirus era is to know what you don't know. One of our most pernicious problems in the last two years has been the misguided pronouncements of officials unwilling to approach an ever-evolving story with restraint and humility.
Do I know as a solid fact the degree to which my vaccinated status kept my symptoms mild? I do not. But I do see the hospitalization numbers, overwhelmingly stacked with unvaccinated patients. Some conclusions do not require a lab coat.
This entire journey has been a learn-as-we-go experience. Take the recent back-and-forth over whether it was better to advise a five-day or a 10-day window before letting infected people go back to work. With a fresh year of radio shows beckoning, I was hoping my employer would follow a CDC pronouncement that would let me out of the house and back to work in five.
Corporate stayed with the 10-day model, however, and that turned out to be wholly appropriate for me. While I know people who have been clear of symptoms within five days, I was not. The whole episode left me with a revolutionary idea: how about advice that says employees should stay home as long as they are sick, and return when they are well? One-size-fits-all solutions have not enjoyed an enviable track record in the COVID era.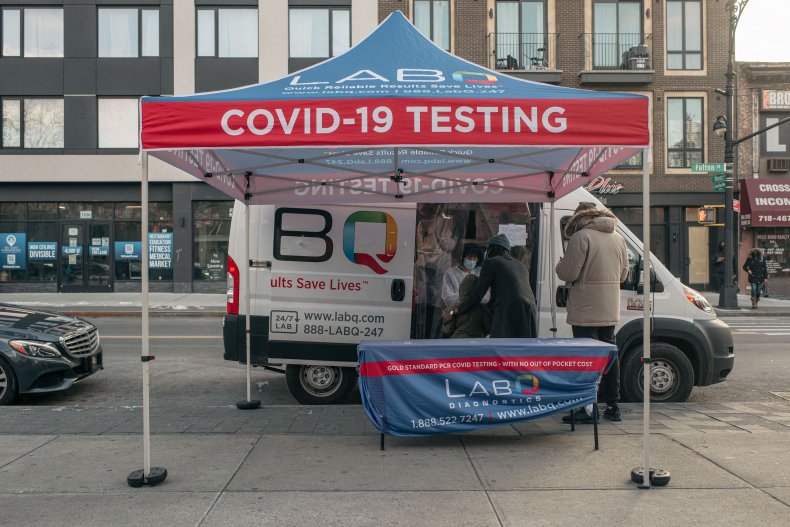 So here I am, springing into 2022 with three shots and natural immunity on my side. Can I dive into a large gathering of people? Is a concert or a sporting event a good idea? Are masks just an annoying memory for me now?
I'd like to be able to answer those questions myself, but opinions will vary. As soon as I was fully vaccinated, I began my own joyous mask-free life. But now Omicron is popping up in masked environments, and in the bloodstreams of vaccinated people.
Do antibodies protect against Omicron re-infections? If so, for how long? Are my friendly antibodies going to armor up against future variants? Have we taken some steps forward but even more steps back?
Purely in terms of COVID spread, things are not moving in a direction we would like. The new variant is everywhere. Hospitalizations are up, and rare is the workplace that hasn't been saddled with cases coursing through the ranks of employees.
But these are not the fearsome infections of 2020. While the newer variants are more pervasive, it appears Omicron in particular carries less severity and lethality. Consequently, we are entering a year of pivotal decisions.
It would be easy to lapse back into our worst instincts of lockdowns and government mandates, foolishly pursuing the futile and ruinous quest for zero transmissions. We were never going to "beat the virus," if "beat" meant "eradicate." Even elected Democrats are starting to speak of "living with the virus," keeping schools open and leaving more decisions to individuals—stances which earned wide liberal condemnation not so long ago.
It seems we can expect additional variants that echo Omicron in terms of ease of spread and manageability of symptoms. Perhaps weathering these additional waves of infection will carry the silver lining of a greater population with antibodies. If governments will stop condemning the unvaccinated, more citizens may get the shots and enjoy a smoother ride through their illnesses.
Combined, this can usher us to a place where COVID is less of a scare, less of a daily headline and—hopefully—less of an authoritarian obsession.
Mark Davis is a talk show host for the Salem Media Group on 660AM The Answer in Dallas-Ft. Worth, and a columnist for the Dallas Morning News and Townhall.
The views expressed in this article are the writer's own.