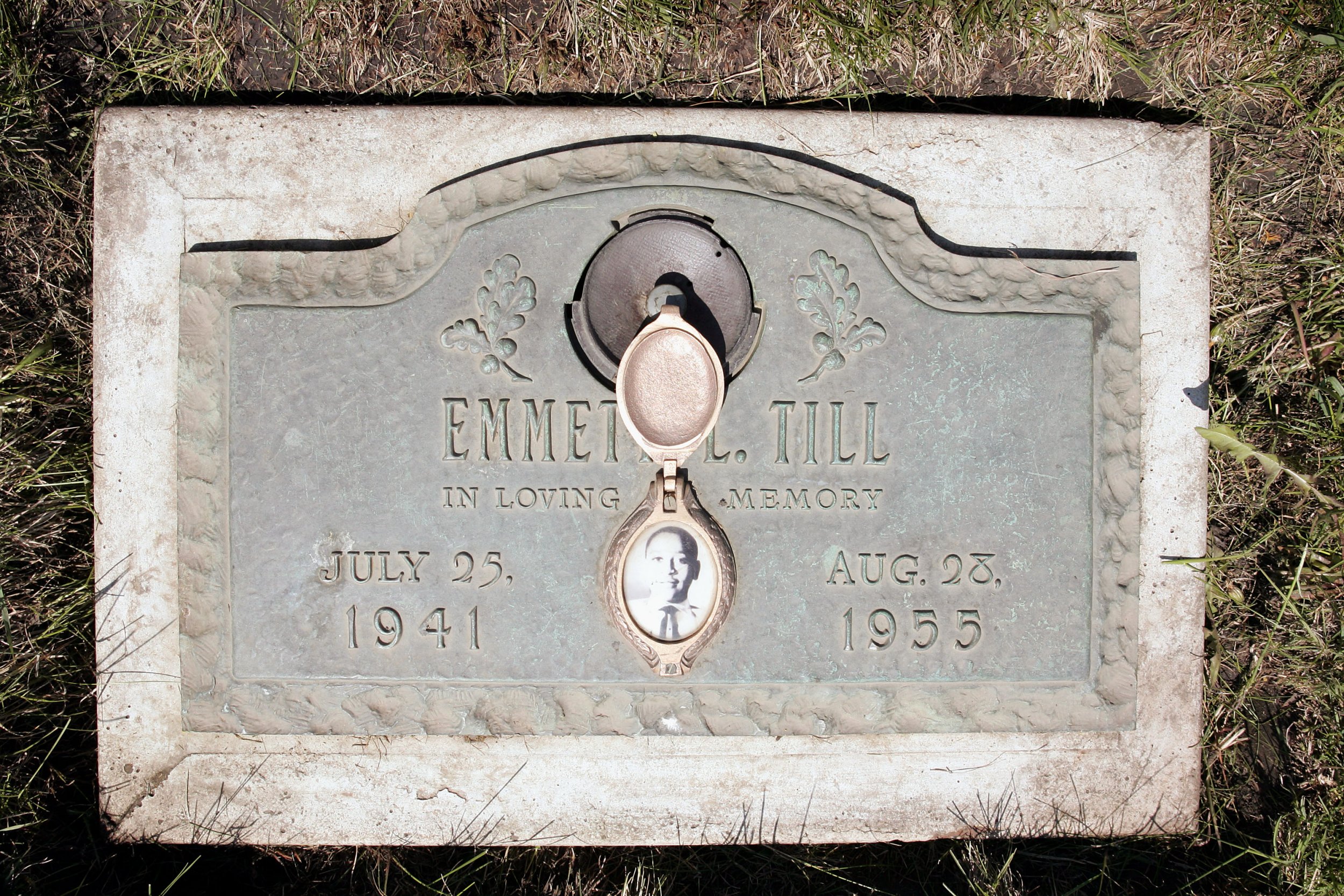 The sign marking the spot where 14-year-old Emmett Till was killed in 1955, in the Mississippi delta, was found riddled with bullets this weekend -- just 35 days after it was replaced after previous vandalism.
Photographs from the Clarion-Ledger show at least four bullet holes diagonally across the marker.
Till, 14, a Chicago resident, had been visiting family in the town of Money. He had been to a store owned by two local residents, one of whom Carolyn Bryant Donham, accused him of behaving menacingly towards her. Her husband was one of the men that eventually admitted to kidnapping and murdering the child, tying his body to part of a cotton gin with barbed wire, and throwing him into the river. Donham later said she had lied about Till's behavior.
His murderers were acquitted by an all-white jury in the fall of 1955, despite later openly confessing. The case became a focal point for civil rights activists when Till's mother, Mamie Elizabeth Till-Mobley, revealed his mutilated body in an open casket funeral attended by tens of thousands of people, including reporters.
Missisippi officials first began memorializing Till in 2005, with the naming of a highway for him. Various signs and monuments to the death have been stolen or vandalized since. This particular sign had been removed entirely by vandals, and shot previously too, the Clarion-Ledger reported.
And many other memorials to racial injustice and the fights of the Civil Rights era have been vandalized in recent years.
A state historical marker commemorating a 1964 Ku Klux Klan killing of three civil rights workers has also been torn down and destroyed by vandals.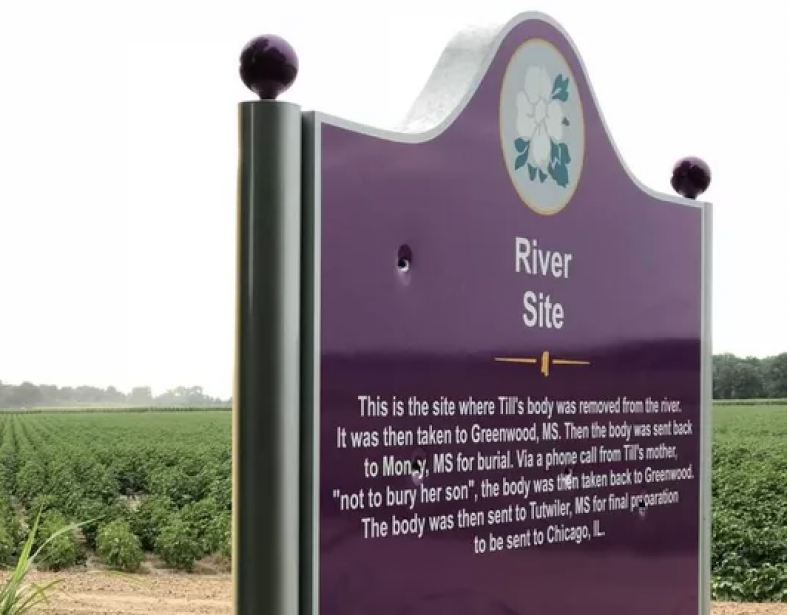 Dave Tell, author of the upcoming book, "Remembering Emmett Till," told the Clarion-Ledger he doesn't believe the sign should be replaced again.
"The bullet holes bear eloquent witness to the fact that work remains to be done, that the memory of Till's murder still cuts a rift through the heart of the modern day Delta."
Emmett Till Justice Campaign President Alvin Sykes agreed with Tell: "The sign going back up is a sign of progress," she said of the original idea to memorialize the killing. "The bullets are showing how much further we need to go."