Transfer News: Manchester United Prepares £44 Million Bid for RB Leipzig Star, Philippe Coutinho 'Certain' to Leave Liverpool
Manchester United will turn towards Emil Forsberg as the likelihood of a deal for Ivan Perisic recedes.
The Manchester Evening News reports the RB Leipzig winger, 25, has emerged as a person of interest for Jose Mourinho.
Set-piece specialist Forsberg, 25, was a key player as RB Leipzig shocked the Bundesliga by finishing second to Bayern Munich, qualifying for the 2017-18 Champions League in the process. United is said to be preparing a £44 million offer for the Sweden international although it may run into similar problems as Liverpool. Jurgen Klopp's attempts to prize one of RB Leipzig's other stars, Naby Keita, away from the Bundesliga has met with repeated failure despite offers of around £70 million.
Ross Barkley, one of the brightest and more mystifying young English talents in the Premier League, can leave Everton. "Yes, 100 percent," Everton manager Ronald Koeman said on Wednesday when asked if Barkley could begin the process of finding a new club. The Guardian reports Tottenham Hotspur and United would both like to buy Barkley. Tottenham, which has yet to make a signing this summer, has become known for developing England internationals under current manager Mauricio Pochettino. However, the latest reports suggest Barkley's wage demands of £100,000 a week may prove a problem for Spurs.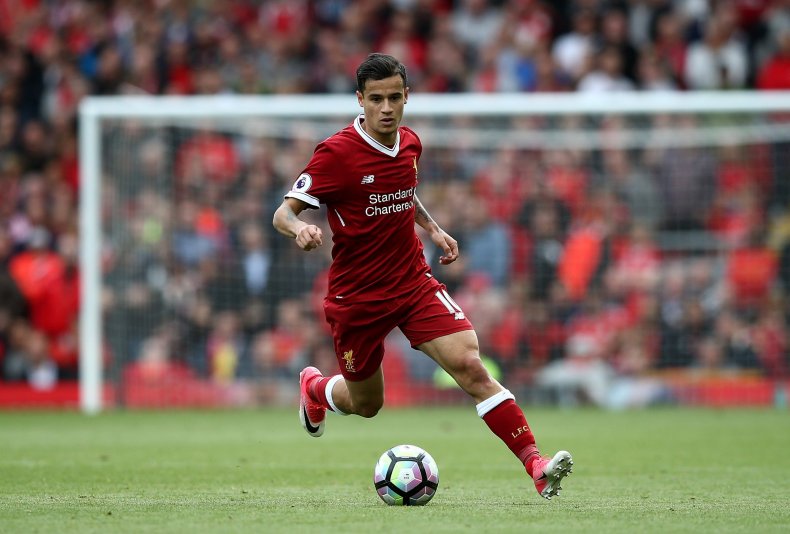 Liverpool's summer could turn into a desperate attempt to hold onto Philippe Coutinho, according to The Independent. Coutinho is reportedly seen by Barcelona as the heir to the ageing Andres Iniesta. Barcelona officials describe it as a "no-brainer" that Coutinho will leave Liverpool for the Camp Nou this transfer window although it will take an offer far in excess of the £80 million the Spanish club is currently willing to offer.
Neymar's move from Barcelona to Paris Saint-Germain is a matter of "when, not if," according to The Telegraph. The Brazil superstar struck the only goal against Manchester United in a preseason friendly on Wednesday evening but it appears increasingly likely he will be leaving Spain this summer. "Paris negotiates with Barcelona for Neymar," is French sports daily L'Equipe's front page on Thursday. The two clubs are locked in talks over what, if it comes off, will be a world-record transfer.