Husband Dismantled His Wife's Parachute Prior to 4,000 foot Jump, Prosecutors Say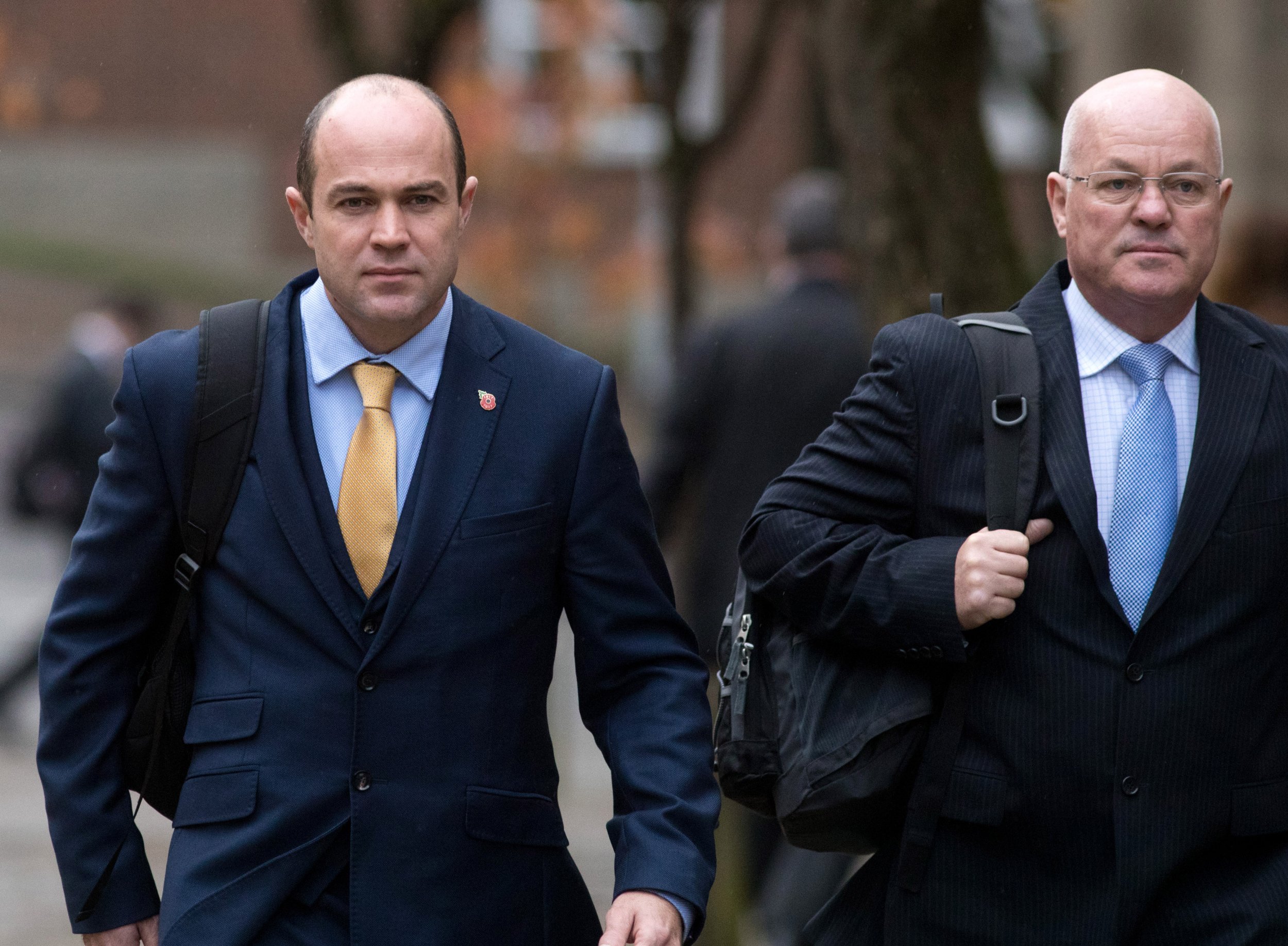 A British army sergeant's attempted murder retrial opened Thursday with accusations he was having several affairs when he allegedly dismantled his wife's parachute before her near-fatal 4,000-foot jump from an airplane.
Emile Cilliers, 38, of the Royal Army Physical Training Corps, is charged with two counts of attempted murder and one count of recklessly endangering a life from an April 5, 2015 incident with his 40-year-old parachuting instructor wife, Victoria. Cilliers' initial seven-week trial ended last year with a hung jury.
During the retrial at Winchester Crown Court this week, prosecutor Michael Bowes claimed that Cilliers wanted to get rid of his wife "permanently" after the parachuting sabotage; he is also accused of tampering with the gas valve at their Amesbury, Wiltshire home the week before the skydive.
Victoria survived the fall at the Army Parachute Association Camp in Netheravon in April 2015 despite both her main and reserve parachutes failing to open during descent.
Bowes told the court Thursday the Army sergeant was £22,000 in debt and was under the impression he would receive a £120,000 insurance payout if his wife died as a result of an accident.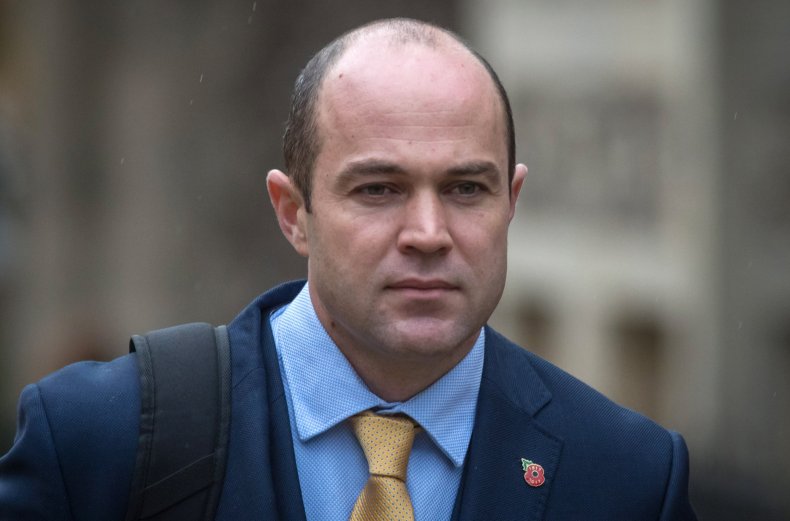 "When she jumped out of the plane at 4,000 feet, both her main parachute and her reserve parachute failed, causing her to spiral to the ground," Bowes said in court Thursday. "Those attending the scene expected to find her dead. Although she was badly injured, almost miraculously she survived that fall."
Bowes told the court that Cilliers had several affairs prior to the incident, including sex appointments with "a number of prostitutes" and a woman named Stefanie Goller. He detailed how Cilliers "deliberately caused a gas leak" in the couple's home in a previous failed murder attempt.
Prosecutors alleged Cilliers arranged sex with his ex-wife, Carly, along with multiple prostitutes in the week leading up to the 4,000-foot jump that left Victoria severely injured, BBC News reported.
"He wanted to be rid of her and wanted to live his life on his own terms. He cared nothing for her and in truth cared only for himself," Bowes told the court, according to the Telegraph. "He had decided to get rid of her permanently."
Winchester Crown Court Justice Sweeney informed the jury Thursday, "The fact the previous jury was unable to reach verdicts is wholly irrelevant to your decisions."
Cilliers has denied all of the charges against him and had been released on bail following his first trial.