Emilia Clarke is the Latest 'Game of Thrones' Star to get a Show-Inspired Tattoo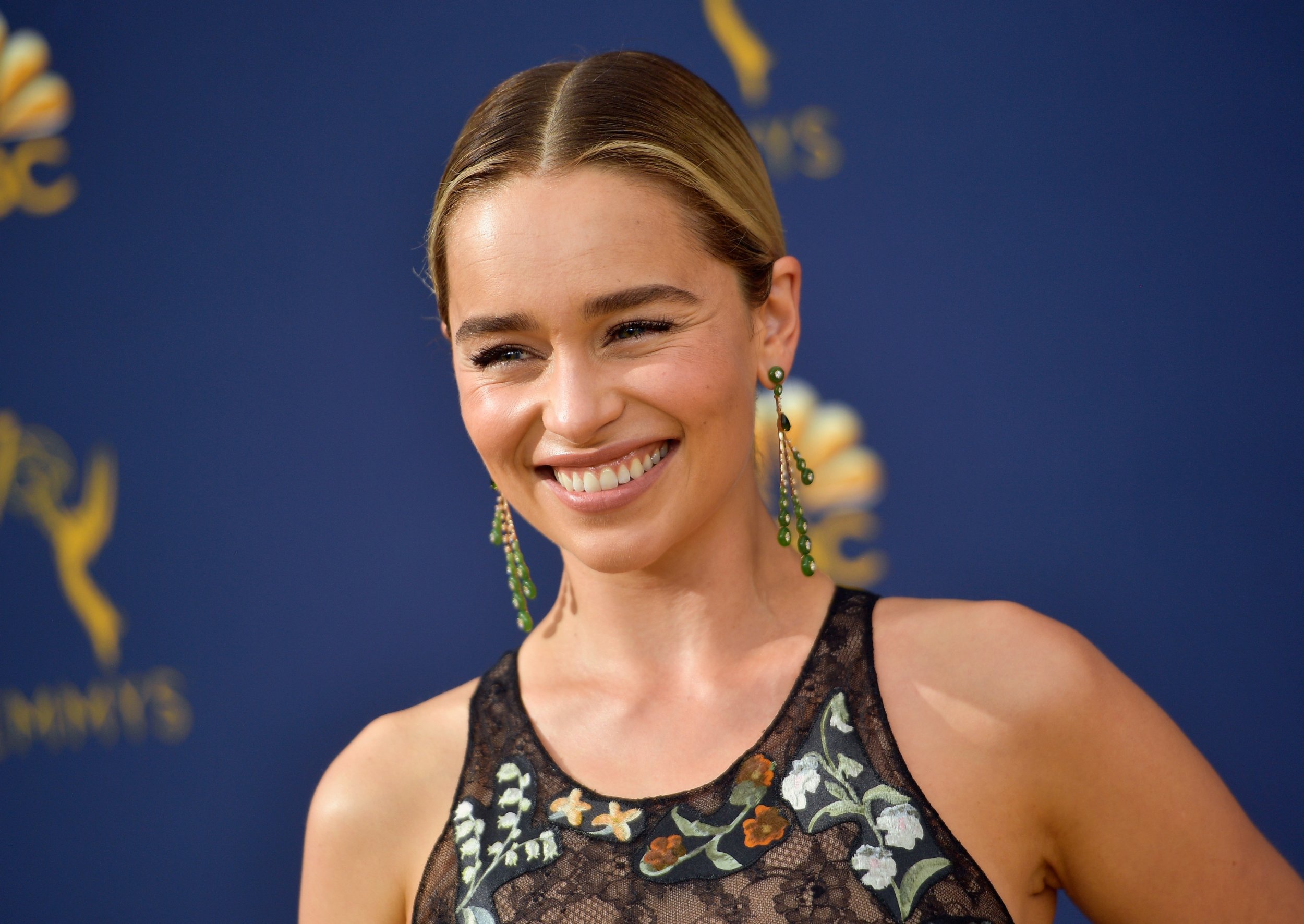 Emilia Clarke is the latest Game of Thrones star to reveal a tattoo based on the show. The actor, who plays Daenerys Targaryen on the fantasy show, showed off a wrist tattoo of three dragons on her Instagram Wednesday.
"MOD 4 LYFE!!!! [Dr. Woo] made sure this mamma ain't NEVER forgetting her babies.... #dontworryionlybrieflypassedout #withfyreandinkbaby #modgothookedupp#couldntbehappierifitried," the caption read.
Targaryen is considered the "Mother of Dragons" on the show. The tattoo depicts her three dragons, which are important to her leadership and character in the show.
Clarke is not the first star to reveal a Game of Thrones-inspired tattoo. Sophie Turner, who played Sansa Stark on the show, spoke of own her tattoo in July. The actress was tagged in an Instagram photo, which revealed her direwolf tattoo. Many thought she may be spoiling the show's last season with a quote included in the tattoo. It read "The pack survives."
"That would be terrible, if I got the ending tattooed on my body, just before the last season came out," she told Digital Spy. "That would be so stupid."
She noted the quote was heard by fans already. "Game of Thrones is all about theories. So the more we can conjure up, the better it is," she said. "The more exciting it makes it, the more unpredictable it makes it. But yeah, definitely that tattoo was probably not a good idea, because everyone thought that I'd given away the end. But I haven't. It's a quote from last season."
Maisie Williams, who stars in the series as Arya Stark, also revealed a show-inspired tattoo in July, People reported. The actor got the words "No One." tattooed between her shoulders. In the show, Williams's character is taught to forego her identity and become no one, though she eventually leaves her training.
Williams and Turner, who are close friends since their casting on the show, got matching tattoos with the date "07.08.09," the day they were both cast in the series.
Though the final season of Game of Thrones has not yet aired, filming concluded in July. Season 8 is expected to premiere in 2019.
Clarke expressed her love for the show when her own filming ended on June 17. "Hopped on a boat to an island to say goodbye to the land that has been my home away from home for almost a decade," she wrote on Instagram. "It's been a trip @gameofthrones thank you for the life I never dreamed I'd be able to live and the family I'll never stop missing #_#lastseasonitis."