Emilia Fox Had a Ride-Along With a Real Spy for New Show 'Signora Volpe'
Emilia Fox shadowed an espionage expert to prepare for her role as a spy in the new show Signora Volpe.
Fox stars as the titular Sylvia Fox in the new three-part thriller series coming to Acorn TV. Her character, a retired British MI6 spy-turned-sleuth is dragged back into a dangerous game of deception in the Italian countryside. The series stars Fox alongside Tara Fitzgerald (Game of Thrones), Giovanni Cirfiera (Le Mans '66) and Jamie Bamber (Battlestar Galactica).
Signora Volpe, which ironically translates to Lady Fox, launches Monday on Acorn TV. Newsweek spoke to Fox about her preparations alongside a spy, filming in the Italian countryside, and her career beginnings involving shamed director Roman Polanski.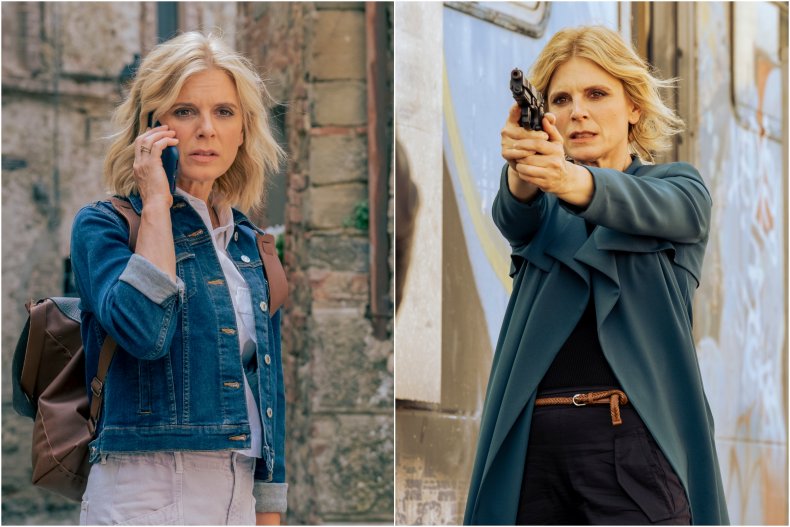 A Ride-Along With a Spy
The coincidence with the character's name was so distracting at times that they considered changing it. In the end the creators decided to keep it as Volpe, Italian for fox, as it was a good representation the Sylvia character as "a sleuth," according to Emilia Fox.
In preparation to play the role, she reached out to people with real-world experiences with spy craft.
"I did research with someone who had done a lot of espionage work and I did a lot of firearms work with him, also movement coaching just about where someone would place themselves in the room, what they look out for, even when they're walking down the road," Fox told Newsweek.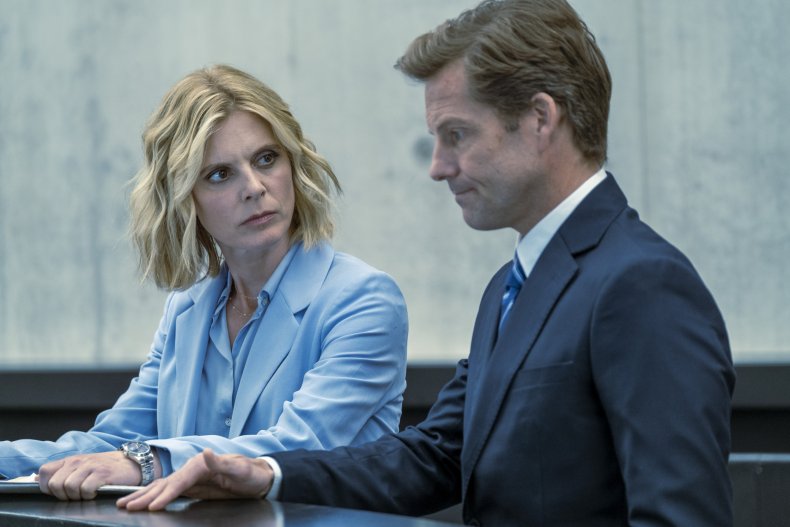 "He was fascinating. He opened up the back of his van and showed me all the things that they use. Then we went down the street for a wander and he showed me [how to] look in reflections in car wing mirrors and things like that, to see who's behind you."
Fox was enthralled learning about the spy world, and was eager to get her teeth into a role which she acknowledges isn't often given to women.
"What a great role for an actress to have to really get your teeth into as a spy. But more than that, there's also the family element to her, there's fun and romantic moments. Hopefully it's an Italian feast that will cater to everyone's tastes."
After spending so long working with an espionage expert, Fox learned a thing or two but she isn't sure the life of a spy is for her.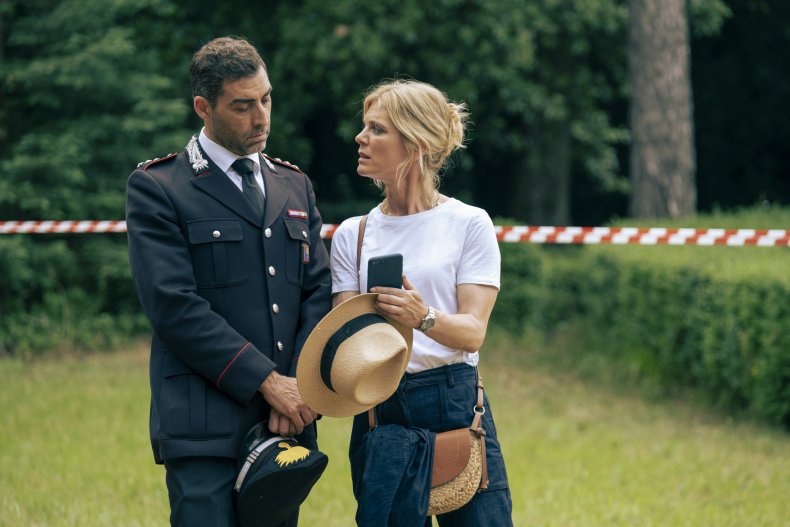 "In terms of being a spy, you'd think being an actor would be a very good job because you become different people all the time. But in real life I don't think I would be because I hate being chased or chasing—even as a child I hated to play hide and seek," she said. "So I think even though I should have the skills I probably don't for real life, but my goodness, it's fun to play."
The entire story of Signora Volpe is told across three 90-minute episodes. The production took the entire, mostly British, cast to Italy for three months—a "perk of the job" according to Fox.
"Every morning you wake up to the beauty of Italy wherever you go. You walk out of your door and living in Rome, in the most fantastic history. From morning till night they were just delighted to be found living the Italian dream."
Working With Roman Polanski
Fox, 47, has been a prolific actress on British television for over two decades now but she got her big break in the 2002 Oscar-winning movie The Pianist. She played Dorota, opposite Adrien Brody's Władysław in Polanski's movie.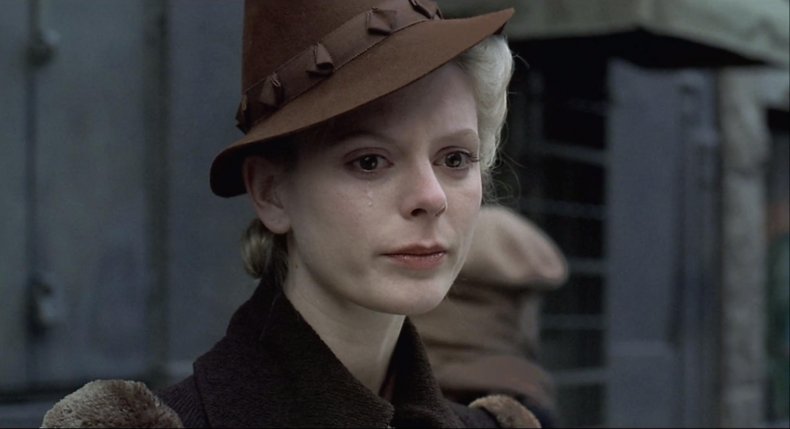 Polanski pleaded guilty to unlawful sexual intercourse with a minor in the 1970s. Since then, he has faced other sexual assault allegations.
The movie proved to be a turning point in Fox's career. She admits she didn't consider all points of view when deciding to be in the movie at the time.
"I think we're all affected by what we're aware of and what we know [about Polanski]." Fox continued. "That was the first film that I'd ever done and I wasn't looking at it through that lens at that time, so it didn't affect my working on the film.
"There's so much to say. I don't know that it's part of this interview, you know, it's such a big subject to cover."
Returning to the subject of Signora Volpe, at the moment the show will get a three-episode run before concluding, but Fox is eager to come back for more.
"If they'll have me, I'd come back. Sylvia Fox is a delight to play. I would love to play her again, but equally I had a great time playing with her for the three episodes which we did."
Signora Volpe will make its debut in the U.S, Canada, U.K, Australia and New Zealand on Monday, May 2 on Acorn TV. Episode 2 will air on Monday May 9 before the finale airs on Monday May 16, 2022.