Who Is Emiliano Sala? Professional Soccer Player on Board Plane Missing Over English Channel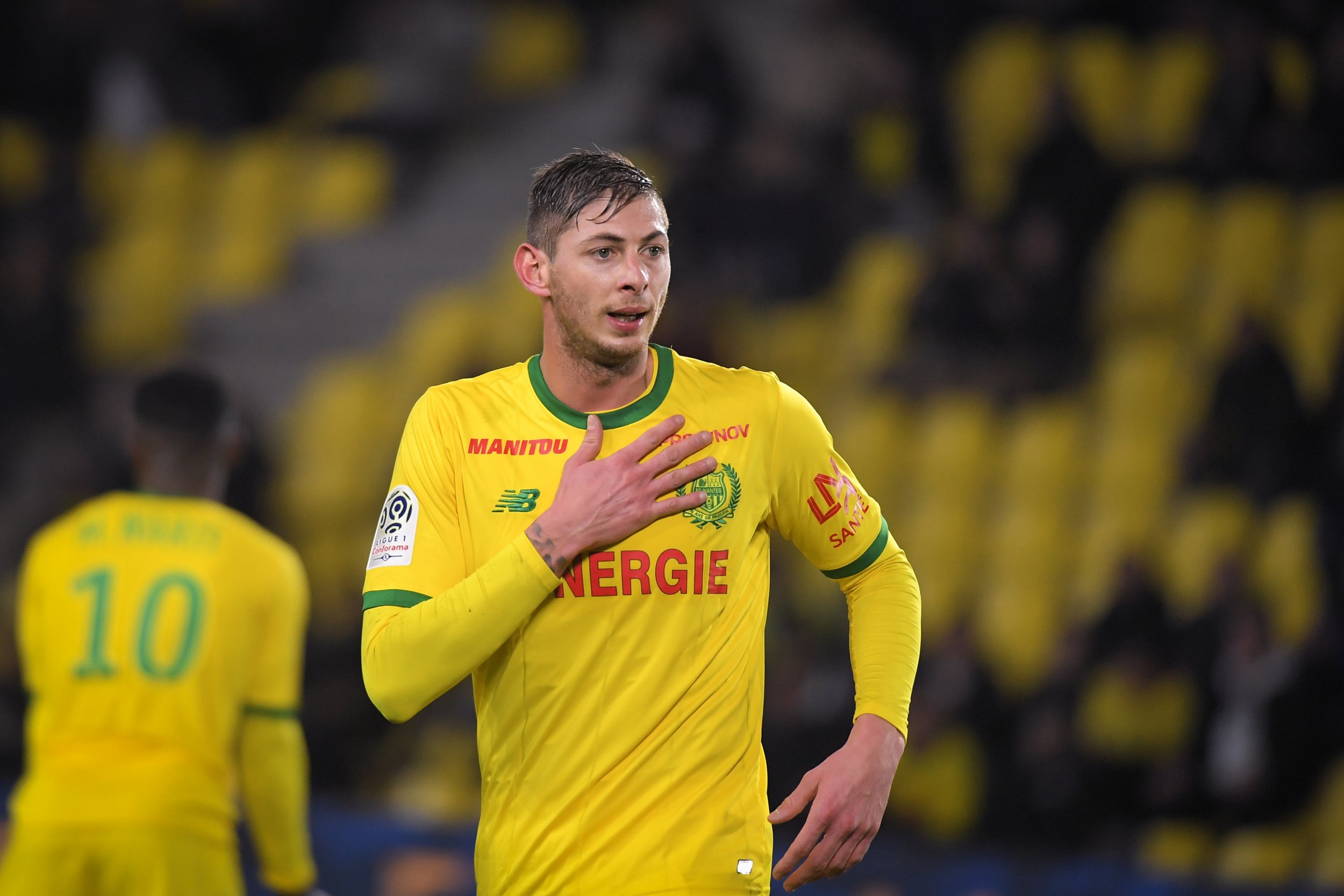 Premier League soccer player Emiliano Sala was on board a light plane that disappeared over the English Channel overnight, French aviation authorities have said.
The Argentine was one of the two people on board the Piper Malibu, which went missing off Alderney in the Channel Islands.
Sala was traveling from Nantes, a city in the northeast of France approximately 30 miles from the Atlantic Coast, to Cardiff, where he was due to attend his first training session with Premier League club Cardiff City on Tuesday.
"Mr Sala was aboard this aircraft," a spokesperson for the French civil aviation authority was quoted as saying by The Guardian.
"The search for it is continuing and that is all I can say."
The plane left Nantes at 8:15 p.m. local time on Monday (2:15 p.m. ET) and Guernsey Coastguard received an alert an hour later, indicating a light aircraft had gone missing.
Guernsey Police said the plane had been flying at 5,000ft when it contacted Jersey air traffic control and requested permission to descend, but it then lost contact at 2,300ft.
Searches were carried out until 2 a.m. UK time (9 p.m. ET) and resumed at 8 a.m. on Tuesday.
"It's far easier to see something on the surface in daylight," Guernsey harbormaster Captain David Barker was quoted as saying by the BBC. "We are looking for any traces of an aircraft, a life raft, persons in the water, life jackets."
Guernsey Police confirmed no distress call had been received and that while the search had stretched over 1,000 square miles, there was no sign of the aircraft.
Cardiff signed Sala for a club-record fee of $19 million on Saturday, before the Argentine flew back to France to say goodbye to his teammates. On Monday he tweeted a picture of him surrounded by Nantes players, captioned "the last goodbye."
The forward was expected to make his Premier League debut when Cardiff face Arsenal next week.
"We are very concerned by the latest news that a light aircraft lost contact over the Channel last night," Cardiff City chairman Mehmet Dalman said in a statement.
"We are awaiting confirmation before we can say anything further. We are very concerned for the safety of Emiliano Sala."
The 28-year-old spent four seasons with Nantes and scored 12 goals in Ligue 1 this campaign. Born in the Province of Santa Fe, Sala came through the ranks of Proyecto Crecer, before moving to French side Girondins Bordeaux in 2010.
After two seasons in Bordeaux's youth team, he made his first-team debut in 2012 but failed to establish himself as a regular starter. He spent the next three seasons on loan at Orleans, Niort and Caen, respectively.