Missing Indiana Teenager Emily Barger in 'Extreme Danger'
The Indiana State Police have confirmed that 14-year-old Emily Barger is missing and have issued a Silver Alert regarding her disappearance. The Floyd County Sheriff's Department in Indiana is investigating what happened to Barger.
She is described as white female, 5 feet tall, 85 pounds with blonde hair and blue eyes. It is unknown what she was last seen wearing.
Barger is from Georgetown, Indiana, which is 5 miles northwest of Louisville, Kentucky, and 120 miles south of Indianapolis. She was last seen on Monday at 1 a.m.
Authorities said "she is believed to be in extreme danger" but the alert did not go into greater detail as to why or what that danger is.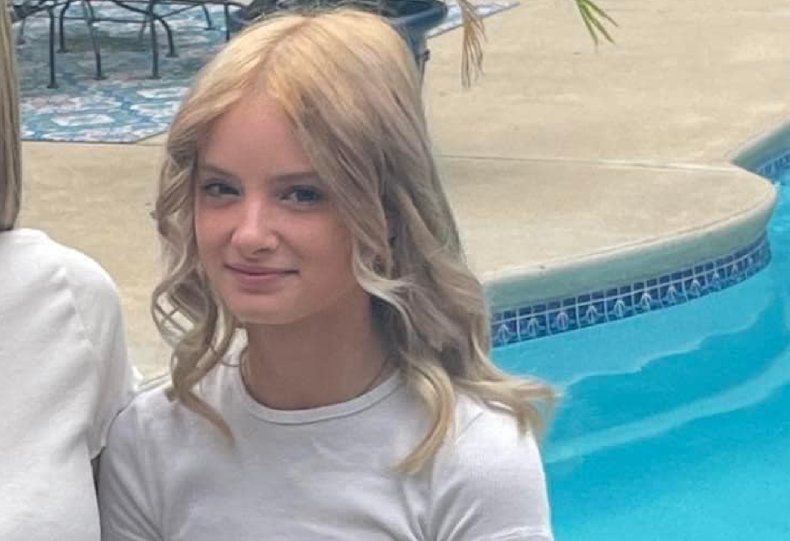 Police have asked the public for their help in finding Barger and said that anyone with information should contact the Floyd County Sheriff's Department at 812-948-5400 or 911.
On Tuesday, Barger's father, Shawn Barger, took to social media to ask for help locating his daughter. He said that she might be in a "older [possibly] Chevy truck with a loud exhaust and rusty body."
On his Facebook, Shawn Barger also posted a message directly to his daughter.
He wrote: "Emily Barger if you can see this in any way please come home you are in no trouble and I love and miss you very much you have tons of family and friends out looking for you wanting to get you home please go to a gas station anywhere and tell them you need to get home call the police or me or anyone just please get home I love you."
Newsweek reached out to the Indiana State Police Department via email for comment.
It is estimated that 2,300 children are missing every day in the United States, according to a report by Child Find of America.
The report said that children can go missing for a many reasons, including a misunderstanding, running away or being thrown out, getting lost, stranded or injured, family abduction and stranger abduction.
The National Incidence Studies of Missing, Abducted, Runaway, and Thrownaway Children (NISMART) program uses these five categories when identifying why a child might have gone missing.
Regarding children that run away or are thrown out, it said: "Runaway cases occur when a child of 14 years or less leaves home without permission for at least one night.
"For older children, a runaway is defined as a child who stay out for at least two nights. Thrown away episodes occur when a parent or other household adult tells a child to leave the house without arranging alternative care and prevents the child from returning home."