Emily Blunt's 20 Best Movies, from 'Prada' to 'Mary Poppins Returns'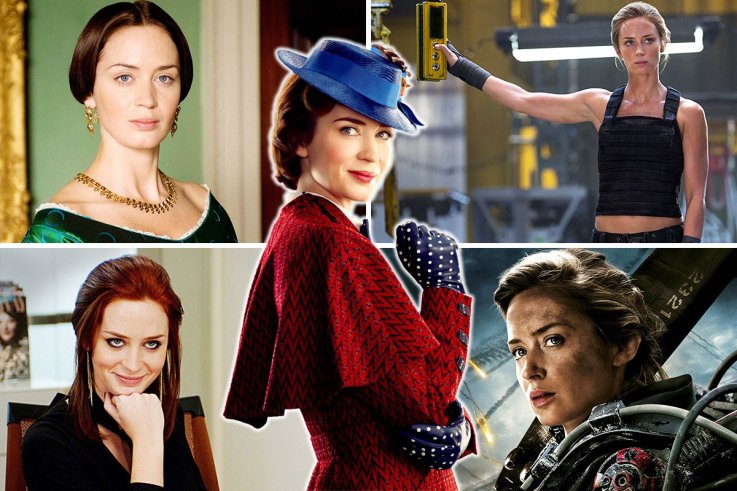 When it was announced that Emily Blunt was due to reprise Julie Andrews's beloved nanny in a Mary Poppins sequel, the young actress admitted it was a "daunting" task. "I knew I had my work cut out for me just because of how extraordinary the original was, and how beautiful Julie was in the original," she told the Associated Press.
As it turns out, her fears were unfounded. "Gliding down from the clouds, she's practically perfect in every way," raved Variety in a recent review of Mary Poppins Returns.
Like her umbrella-wielding Poppins character, Blunt is rarely seen making a public mis-step. The privately-educated British actress made her acting debut as a 20-year-old in 2004's My Summer of Love, playing a privileged teenager who begins a doomed relationship with a local girl from the wrong side of the tracks.
Read more: All of Jennifer Lawrence's Movies Ranked from Worst to Best
Her acclaimed performance took her to America, where she was cast as the nervy assistant in The Devil Wears Prada. Big movies such as Charlie Wilson's War, The Young Victoria and Looper soon followed.
Blunt received almost universal praise for her performances. In the 2014 action movie Edge of Tomorrow, Variety called her performance "alert, energized and emotionally present," despite her thin role. "One of the year's best performances," said The New York Post of her part in the musical Into the Woods from the same year.
Since then, she and her husband, actor John Krasinski, have become Hollywood's hottest power couple. Both starred in 2018's breakout hit, the Krasinski-directed horror movie A Quiet Place, which made many times its tiny budget at the global box office.
Although 2019 looks like it might be an unusually quiet year for the busy actress, she'll likely hit the big time again in 2020 with the release of Jungle Cruise, an adventure film set during the Great Depression, in which she stars alongside Dwayne Johnson.
Using data from critical review aggregation websites Rotten Tomatoes and Metacritic, as well as user-submitted reviews from IMDb, we've found the 20 movies in her filmography which were best-received by critics.