Emily Dickinson Quotes: Words of Wisdom to Celebrate on Her Birthday
Emily Dickinson, born in 1830, is one of the most important people in the realm of American poetry. She spent much of her time writing in isolation. (Sound familiar, 2020?) These reclusive years, through the 1850s and 1860s, were her most productive years as a writer, according to the Poetry Foundation. She wrote over 1,800 poems in her lifetime. Dickinson's poignant words and first-person point of view informed a lot of 20th century poetry, long after Dickinson's death in 1886, at the age of 55.
Though she was a compelling poet who explored a range of human emotions in her work, she did not receive widespread recognition for her work while she was alive. Very few of Dickinson's poems were published before her death. Luckily, though, she left us with plenty of witty, insightful and beautiful poetry. The first collection of her poems was published in 1890, and a complete collection came to fruition in 1955.
In honor of her would-be 190th birthday, we've cherrypicked a few passages from Dickinson's work. These select words of wisdom may leave you wanting to find a throw pillow that says "I dwell in possibility" after reading them.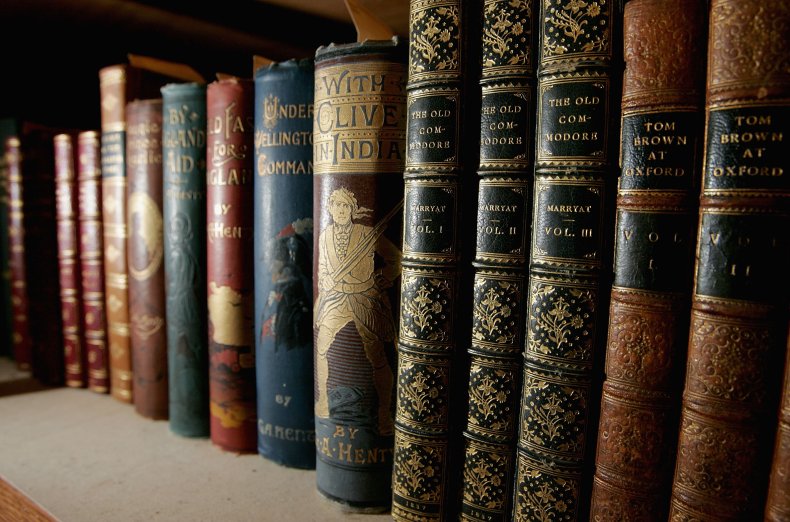 "A Word that Breathes Distinctly
Has not the Power to Die"
— The Complete Poems of Emily Dickinson, 1955
"Hope is the thing with feathers
That perches in the soul,
And sings the tune without the words,
And never stops at all,
"And sweetest in the gale is heard;
And sore must be the storm
That could abash the little bird
That kept so many warm.
"I've heard it in the chilliest land
And on the strangest sea;
Yet, never, in extremity,
It asked a crumb of me."
— The Complete Poems of Emily Dickinson, 1955
"To be alive ─ is Power." — The Complete Poems of Emily Dickinson, 1955
"I dwell in Possibility—
A fairer House than Prose—
More numerous of—
Superior—for Doors—"
— Selected Poems, 1890
"Saying nothing...sometimes says the most." — a letter to her aunt, 1874
"A solemn thing – it was – I said –
A Woman – White – to be –
And wear – if God should count me fit –
Her blameless mystery –
"We never know how high we are
Till we are asked to rise
And then if we are true to plan
Our statures touch the skies —
"The Heroism we recite
Would be a normal thing
Did not ourselves the Cubits warp
For fear to be a King —"
— The Complete Poems of Emily Dickinson, 1955
"Love is anterior to life, posterior to death, initial of creation, and the exponent of breath." — The Complete Poems of Emily Dickinson, 1955
"Forever is composed of nows." — The Complete Poems of Emily Dickinson, 1955
"The Brain — is wider than the Sky —
For — put them side by side —
The one the other will contain
With ease — and You — beside —
"The Brain is deeper than the sea —
For — hold them — Blue to Blue —
The one the other will absorb —
As Sponges — Buckets — do —
"The Brain is just the weight of God —
For — Heft them — Pound for Pound —
And they will differ — if they do —
As Syllable from Sound —"
— The Complete Poems of Emily Dickinson, 1955