'Something Borrowed' Author Emily Giffin Apologizes for Calling Meghan Markle 'Phony' and 'Unmaternal' Over Archie Video
Novelist Emily Giffin has apologized for calling Meghan Markle "unmaternal" and a "phony" over a video of her reading to son Archie to mark his first birthday but denied racism.
The author of Something Borrowed shared posts on her Instagram Stories in which she criticized the Duchess of Sussex over the clip, which was recorded for the charity campaign Save with Stories.
However, Giffin's comments sparked an angry backlash on social media leading to the writer admitting she had been "mean-spirited."
In her original post Giffin said: "Adorable child and book. But... Holy 'me first.' This is the Megan show.
"Why didn't she film and let Harry read? And why didn't she take the moment at the end to say 'He said daddy!'
"Because that would make it about Harry for a split second. God forbid.
"Also, you want privacy for your child so you put out a video (by your authorized biographer) of him ... wearing no pants?! Ooookay."
She added: "She seemed so unmaternal. It was uncomfortable. She's such a phony."
Prince Harry shot footage of his wife reading Archie Duck! Rabbit! for the campaign, aimed at helping children get through the coronavirus pandemic.
In the video, one-year-old Archie can be heard trying to talk, saying "da" as he wriggles charmingly on his mother's lap.
Following the backlash, Giffin turned her accounts on Twitter and Instagram private but first posted a statement addressing the outrage.
Giffin said: "I can see how some of my posts may have felt mean-spirited, and could be construed as having racial undertones.
"It was not my intent, but I understand that intent and impact are two very different things.
"And I am truly sorry for that negative impact."
She added: "To be clear, I absolutely loved that a biracial, American woman was marrying into the Royal Family.
"It seemed a wonderful, happy thing for everyone.
"I celebrated their wedding by hosting a gathering here at my home and posting many, many photos."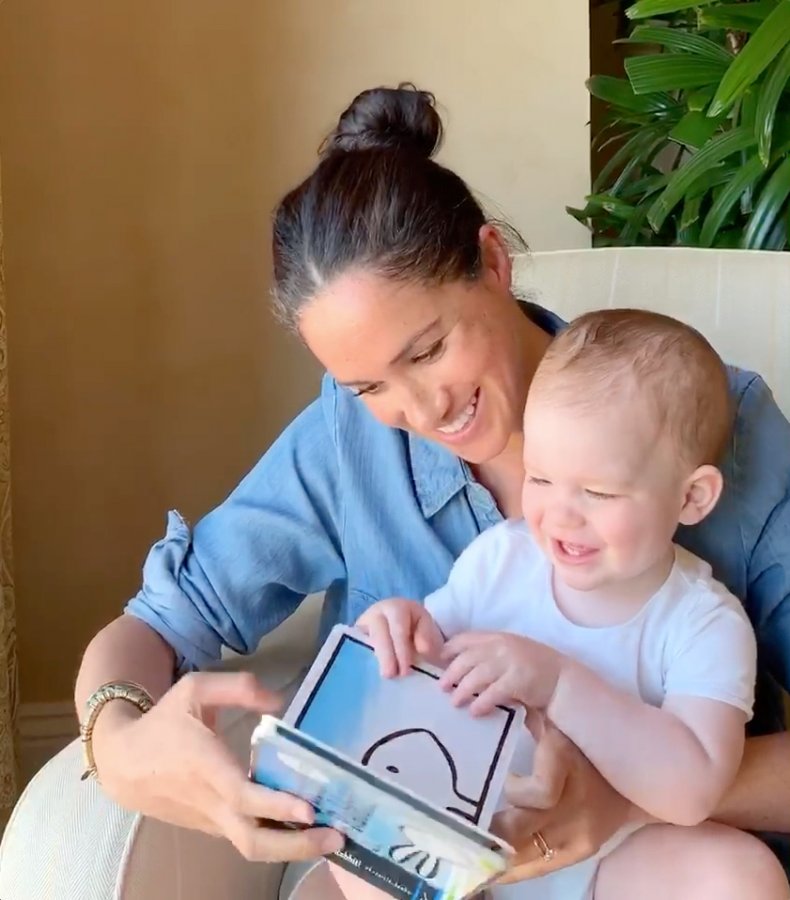 When the video was first released, a friend of the duke and duchess said: "As they celebrate this family moment, the duke and duchess wanted to continue to raise awareness around the urgency of bringing food and learning resources to millions of children.
"The duchess chose to read one of Archie's favorite stories, Duck! Rabbit!"
And Save With Stories said: "Read by Meghan, The Duchess of Sussex (with Harry, The Duke of Sussex behind the camera) to their son Archie for his 1st Birthday. Happy Birthday, Archie!
"Thank you #DuchessMeghan for helping us to raise urgent funds for our coronavirus appeal by reading 'Duck! Rabbit'."