'Emily in Paris' Mercilessly Roasted at the Golden Globes After Nomination Controversy
Emily in Paris was one of the more controversial nominations at this year's Golden Globes after the Netflix show was met with a mixed reaction by viewers and critics.
This year's ceremony itself has also been shrouded in controversy in recent weeks over the lack of diversity and transparency in its voting body, the Hollywood Foreign Press Association (HFPA).
The HFPA made headlines when it was reported that some of its members were taken on a luxurious set visit to Emily in Paris' production in France.
The nomination also highlighted how the critically acclaimed I May Destroy You was snubbed, which outraged many TV fans.
Emily in Paris has a 63 percent critic rating on Rotten Tomatoes, while I May Destroy You has 98 percent.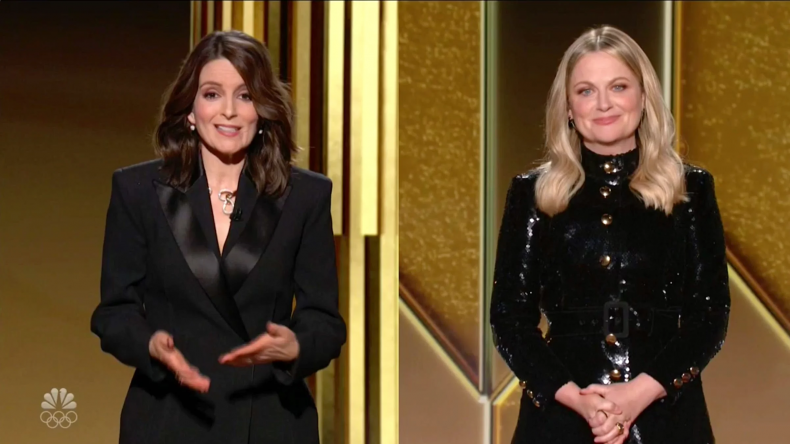 Golden Globe hosts Tiny Fey and Amy Poehler were quick to comment on this disparity and on the wider controversy surrounding the HFPA.
"Everybody is understandably upset at the HFPA and their choices," Poehler said in the opening monologue. "Look, a lot of flashy garbage got nominated but that happens. That's like their thing, but a number of Black actors and Black-led projects were overlooked."
"There are no Black members of the Hollywood Foreign Press," Fey added."I realize HFPA, maybe you guys didn't get the memo because your workplace is the back booth of a French McDonald's but you got to change that. So here's to changing it."
"Emily in Paris is nominated for best TV series, musical or comedy, and I for one, can't wait to find out which it is," Fey began. Then, referencing another nominated project, the Mean Girls writer said: "French Exit is what I did after watching the first episode of Emily in Paris."
The I May Destroy You snub even led to Emily in Paris writer Deborah Copaken writing an op-ed about how it was "wrong" that the Michaela Coel show did not get the recognition it deserves.
"That I May Destroy You did not get one Golden Globe nod is not only wrong, it's what is wrong with everything," she wrote for The Guardian.
"How anyone can watch I May Destroy You and not call it a brilliant work of art or Michaela Coel a genius is beyond my capacity to understand how these decisions are made," she added.