Emily in Paris Season 2 has not officially been announced by Netflix, but its makers may have let slip that another season of the Lily Collins drama may already be on its way.
Earlier this month, Emily in Paris creator Darren Star seemed to speak as if the show has already been ordered for Season 2. Discussing the show's romantic cliffhanger, he told TVLine: "Nothing is sort of exactly as it seems to [Emily] and I think a lot of her ideas about life are constantly tested. And they will be next season, as well."
He later added: "What happens in the next chapter, I think, can be a real exploration of how does the relationship between these three characters evolve. That, to me, is such a fun thing to explore in Season 2, because these are not Americans. They're French people. To me, a big part of the show is looking at everything through a different lens. Season 2 will open up some interesting and surprising relationship avenues."
Though the show officially has not been ordered for Season 2, its success on the Netflix series charts suggests that the show will almost certainly come back for more. The show spent six days at the top of the U.S. top 10 TV series Netflix chart, which has been a fairly sure sign that a show would get a renewal.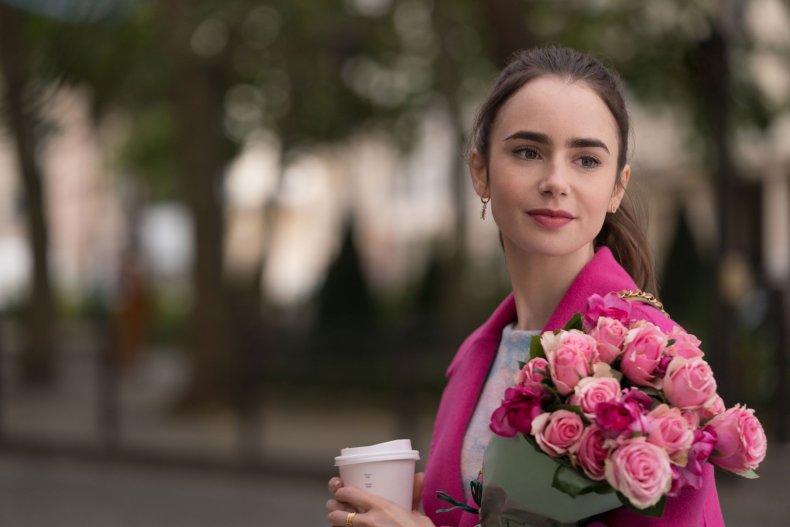 Since the charts were introduced in February, 14 Netflix original scripted series have reached number one in the TV series chart (On My Block, Outer Banks, Never Have I Ever, Dead to Me, Sweet Magnolias, Space Force, 13 Reasons Why, Cursed, Umbrella Academy, Lucifer, Cobra Kai, Away, Ratched and Emily in Paris). Of these, nine have reportedly been renewed for another season, and four more are expected to follow suit (13RW confirmed before Season 4 aired that it would be the show's last), including Emily in Paris.
Star's TVLine interview is not the only time he seems to have spoken about Season 3 of Emily in Paris as if it was a foregone conclusion. He told Collider, for example, "I think it's given Emily a real moral dilemma. We haven't really seen the potential of [Emily and Mathieu's] relationship yet. I think Emily's is going to have some surprising choices to make next season."
As for what could happen in Season 2 if and when it gets ordered, Star told Entertainment Tonight: "There's no way Emily would have been with Gabriel thinking that he was still with Camille. So I think that the question is where does it go from here?
"Where Emily is with Gabriel is really unexpected. She's left at a very unexpected place. I think that [Emily and Mathieu's] relationship is something that's right now. As far as he's concerned, he's committed to full steam ahead."
Emily in Paris is streaming now on Netflix.