Eminem Anti-Trump Rap: Most Controversial Lyrics in Freestyle Call President a 'Racist Grandpa'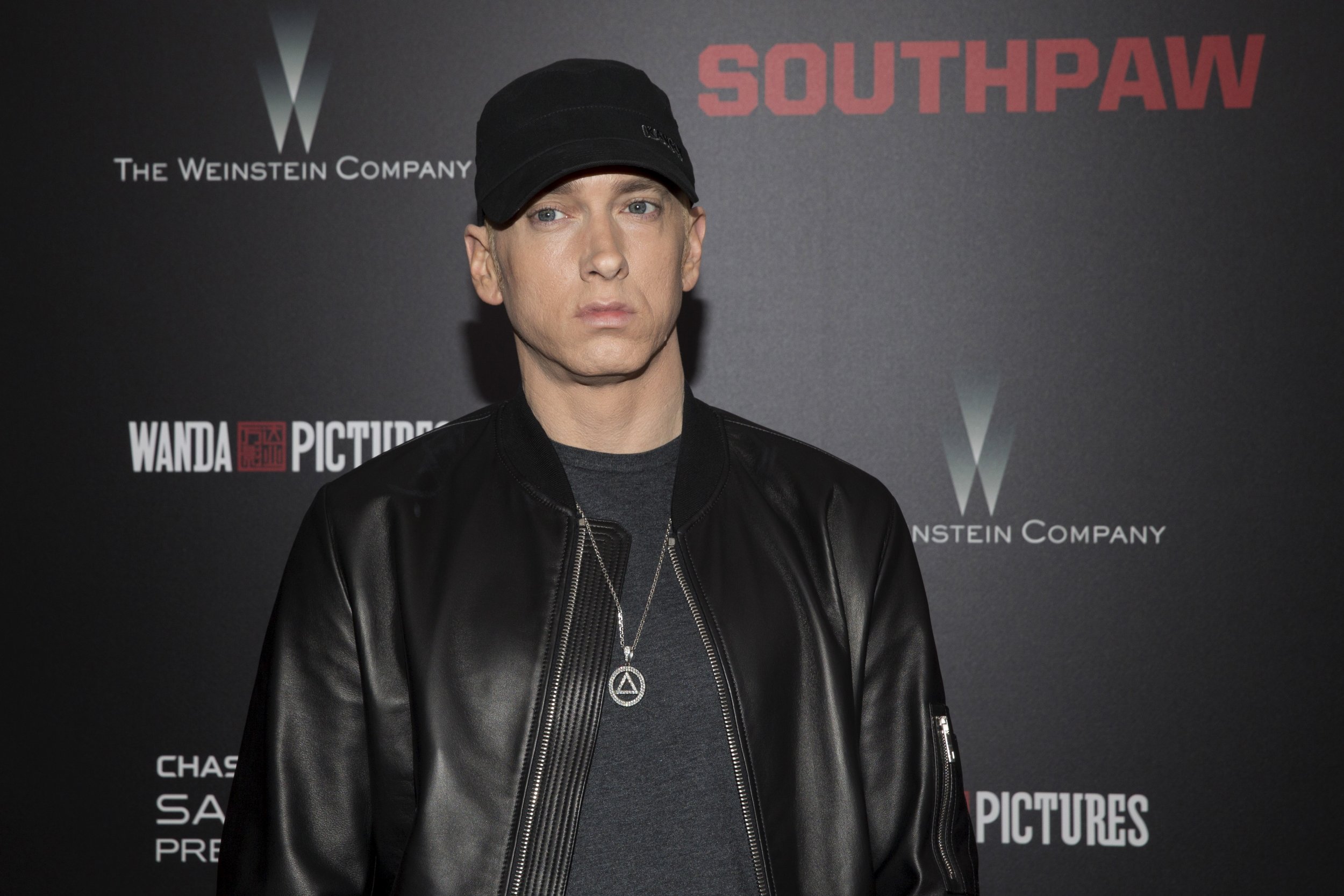 The rapper Eminem tore into President Donald Trump Tuesday in a raw, a cappella verse at the BET Hip Hop Awards—and it's blowing up the headlines.
Here's our pick of the most controversial lyrics if you want to learn them, or rap along, or blow your literature professor's mind in your next essay.
You can watch the full thing here:
Eminem has clearly been following the headlines coming out of North Korea:
"But we better give Obama props
'Cause what we got in office now's a kamikaze
That'll probably cause a nuclear holocaust."
It might just be us, but is this line Eminem actually challenging Trump to a rap battle? Please let this happen:
"Trump when it comes to giving a shit you're stingy as I am
Except when it comes to having the balls to go against me you hide 'em
'Cause you don't got the [blanked] nuts."
Eminem is not impressed with the media's Twitter-led Trump reporting:
"Plus he gets an enormous reaction
When he attacks the NFL. So we focus on that
Instead of talking Puerto Rico or gun reform for Nevada."
These lines go pretty hard on Trump's fans among the far-right:
"Support for the Klansmen,
Tiki torches in hand for the soldier that's black
And comes home from Iraq
And is still told to go back to Africa.
Fork and a dagger in this racist 94-year-old Grandpa."
The rapper comes out uneqivocally in support of black athletes and their on-pitch protests:
[Blanked] that. This is for Colin. Ball up a fist
And keep that shit balled, like Donald the bitch.
In this passage, Eminem does what so many creatives don't dare to do, and tells Trump supporters he doesn't want their money:
"And any fan of mine, who's a supporter of his,
I'm drawing in the sand a line.
You're either for or against,
And if you can't decide who you like more and you're split
On who you should stand beside, I'll do it for you with this [flashes middle finger]
[Blanked] you."