Eminem Realized He Went 'Too Far' With Homophobic Slur Against Tyler, the Creator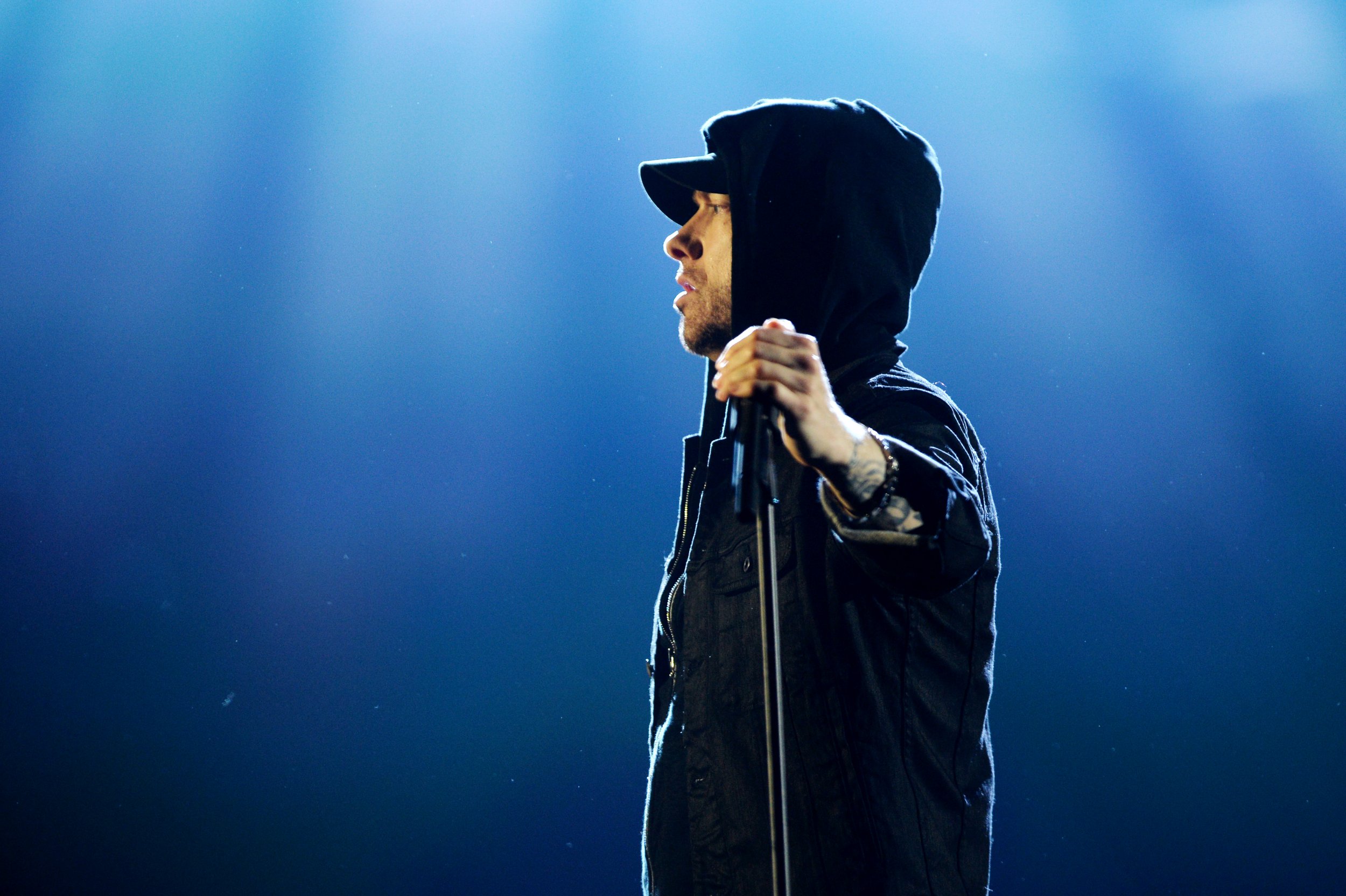 Eminem admitted he went too far when he addressed Tyler, the Creator, with a homophobic slur on Kamikaze in an interview with Sway posted Thursday.
"I was angry when I said the s*** about Tyler," Eminem said. "I think the word I called him on that song was one of the things where I felt like this might be too far because in my quest to hurt him, I realize I was hurting a lot of other people by saying it."
"At the time, I was so mad, it was just whatever, but in the midst of everything else going on on this album and the things that it took to pull this album together, it was one of the things I kept going back to, going, 'I don't feel right with this,'" he continued. "Before the album came out, I had a conversation with Paul, and we spun the word back, but now I realize people can hear what I'm saying anyways."
Eminem surprised fans when he released Kamikaze in August. He did that so no one could say, "He better have a song like this" or "he better not be rapping about this," he explained to Sway in an interview posted Tuesday.
"Tyler create nothin', I see why you called yourself a f*****, bitch," he rapped on one of the tracks, "Fall." "If you're gonna critique me, you better at least be as good or better."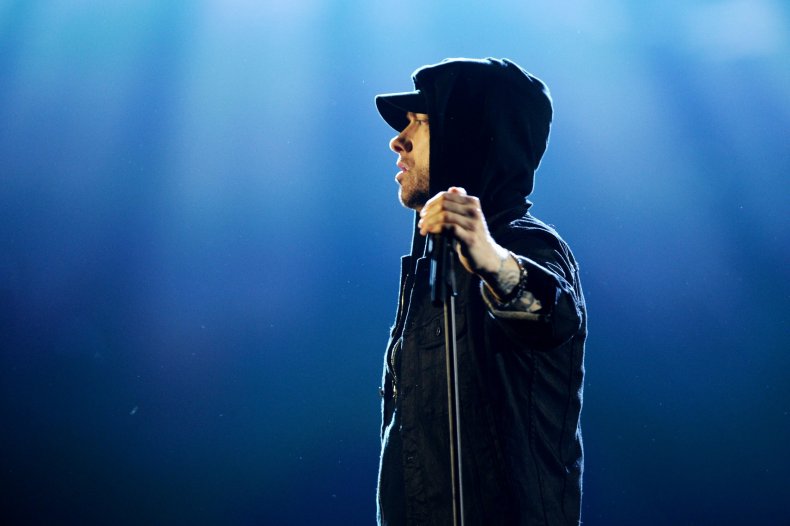 Eminem initially thought he and Tyler had "a mutual respect," he told Sway. "I loved his energy. He was a funny dude. He's super charismatic. But I'm sitting back like, 'At what point do I have to say something just to defend myself?'"
Eminem thought Tyler, the Creator, and Earl Sweatshirt shouldn't have insulted him publicly after they toured together. "You don't have to like it, and it could really suck, but being that somebody really was cool to you, you would expect some kind of reciprocation," he explained. "Just don't go public with it and publicly express your opinion and how much my s*** is trash." Tyler called his 2014 album Shady XV "trash" in a tweet, and Earl Sweatshirt said, "if you still follow Eminem, you drink way too much Mountain Dew," in an interview with SPIN in 2015.
The Kamikaze rapper admitted his "breaking point" was for a "very petty" reason. Tyler called "Walk on Water," his 2017 song with Beyoncé, "horrible" on Twitter. "I was like, 'I need to say something now because this is f***ing stupid," he said. "I'm not going to be America's punching bag."