Eminem's Surprise New Album: Rapper Takes Aim at Drake, Lil Yachty, Tyler, The Creator in Release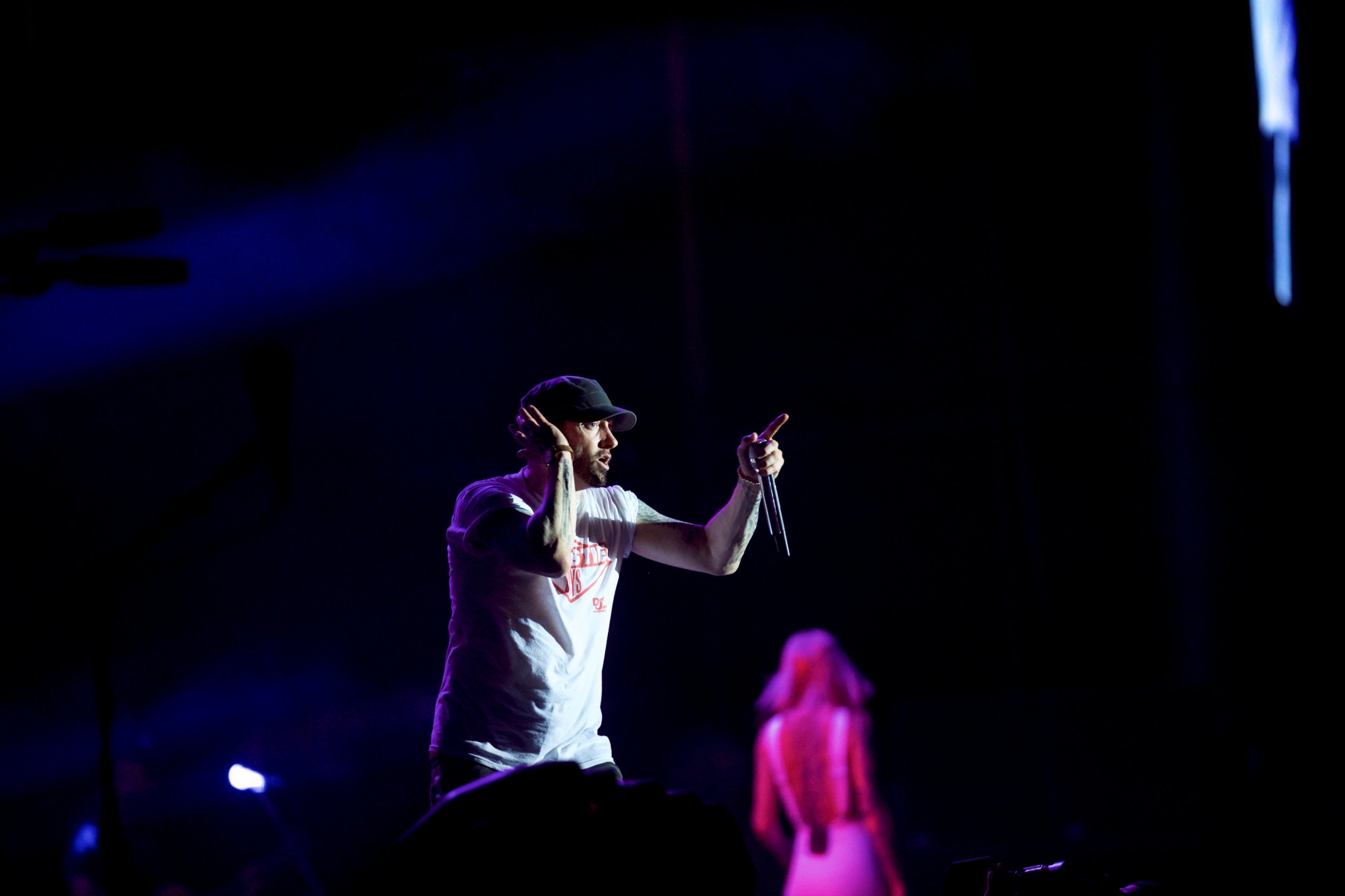 Eminem came out swinging against a slew of popular rappers with his surprise release of Kamikaze on Thursday night. The artist produced the album, which reignites feuds with a range of popular performers, with Dr. Dre. Kamikaze, which has 13 tracks and is 45 minutes long, features collaborations with Jessie Reyes, Joyner Lucas and Royce Da 5'9."
News outlet Heavy.com wrote that "it remains to be seen whether these bars are supposed to be nods or outright disses."
In "Kamikaze," Eminem appears to take aim at Chance the Rapper and rumors that Drake uses ghostwriters, spitting "Put me on a track, I go cray on it like a color book/You got some views, but you're still below me/Mine are higher so when you compare our views you get overlooked/And I don't say a hook unless I wrote the hook". Later in the same song, he adds "All I know is I wrote every single word of everything I ever murdered/Time to separate the sheep from goats/And I got no faith in your writers, I don't believe in ghosts."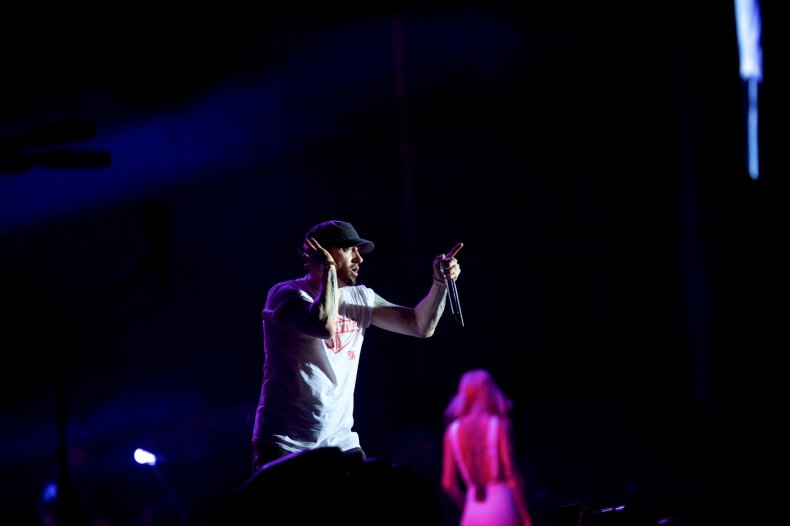 He also focuses on Lil Pump and Lil Xan, prominent figures in the "mumble rap" scene. "Lil Pump, Lil Xan imitate Lil Wayne," he raps in "The Ringer." "I should aim at everybody in the game, pick a name/I'm fed up with being humble/And rumor is I'm hungry/I'm sure you heard bumblings/I heard you wanna rumble like an empty stomach/I heard your mumbling but it's jumbled in mumbo-jumbo."
The Grammy winner also appears to direct his attention toward Migos, another "mumble rap" trio, saying random words while echoing the flow of their famous "Bad and Boujee" track. "Brain dead, eye drops/Pain meds, cyclops/They bed, iPod/Maybach, my bach/Trainwrecks, sidewalks/Pay less, high-tops/K-Fed, iHop/Playtex, ice spots,"
In addition, he lashes out at Charlamagne tha God, Lil Yachty, Machine Gun Kelly, Earl Sweatshirt and Lord Jamar, according to music outlet New Musical Express.
Kamikaze is Eminem's first release since his 2017 LP Revival, which received a number of negative reviews.
A Vox article praised the new tracks, writing that the album "features Eminem in full-on old-school mode, dropping a litany of classic Marshall Mathers verses. It's an occasionally uneven album, but it's full of fire and full of Eminem's always-impressive skill."
As he's done before, the artist took his music in a political direction, claiming that President Donald Trump sent Secret Service to investigate him. On "The Ringer," he raps "'Cause Agent Orange just sent the Secret Service/To meet in person to see if I really think of hurtin' him/Or ask if I'm linked to terrorists."