Eminem Is 'Extremely Angry' at Trump for Not Tweeting about His Freestyle Diss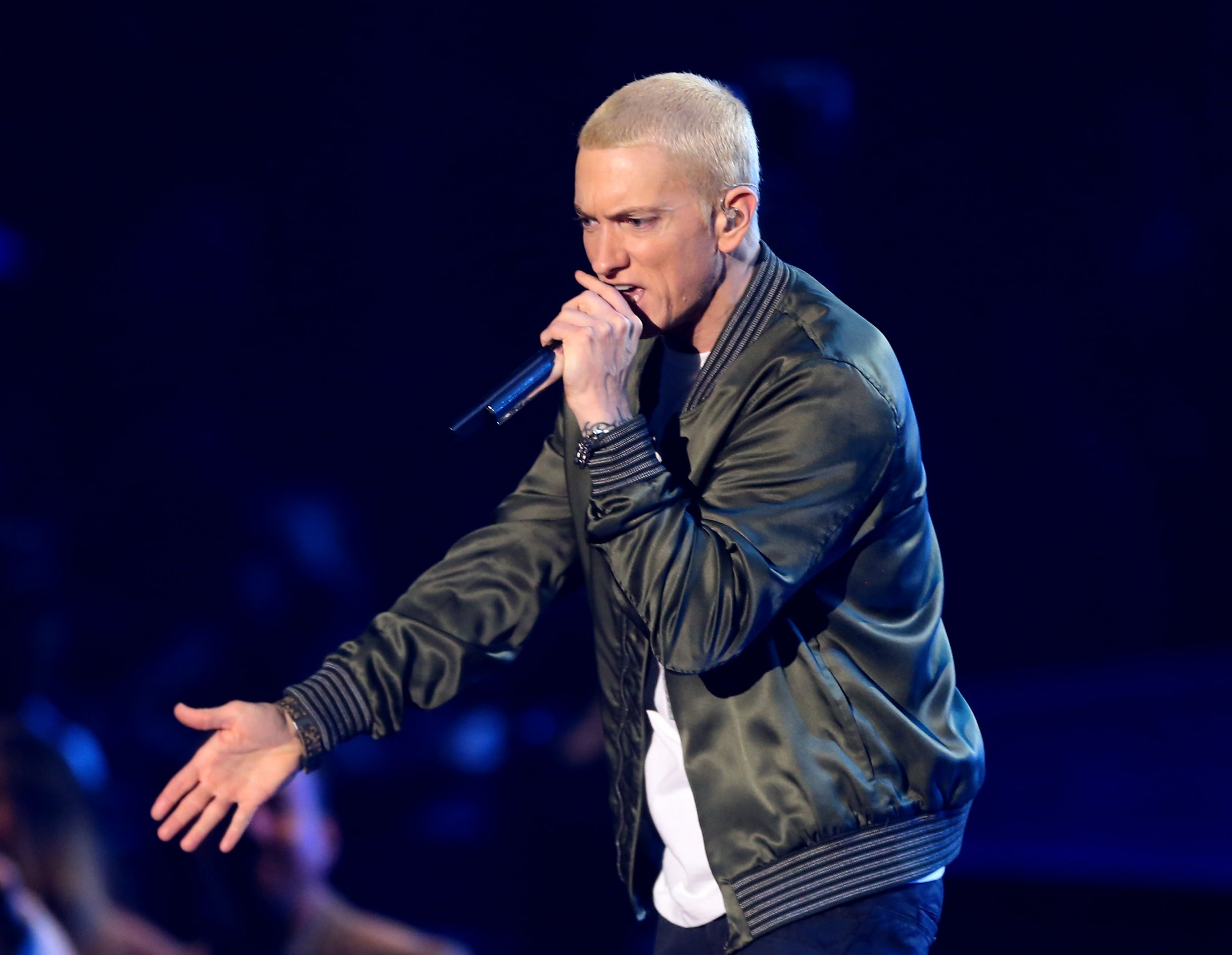 Eminem is still angry with President Donald Trump, but this time it's personal. In an interview on Shade45, the rapper says he anticipated an angry response from the president to his freestyle cypher "The Storm," but nothing has happened yet.
Eminem delivered an angry verse about the president on October 6 at the BET Hip Hop Awards, calling him a "racist grandpa." Though the video went viral, racking up 34 million views as of this writing, the president never responded to Eminem—a fact that seems to have angered the rapper even more.
"I was and still am extremely angry," Eminem said on his XM radio station. "I can't stand that motherf**ker. I feel like he's not paying attention to me. I was kind of waiting for him to say something and for some reason, he didn't say anything."
It's not like Trump doesn't know how to take the bait. The President tends to tweet angrily after watching Fox News programs like Fox & Friends, specifically referencing subjects the talk show hosts bring up. He has also attacked several late night talk show hosts for criticizing him, a fact that has excited The Late Show's Stephen Colbert. Even LaVar Ball has attracted Trump's Twitter ire. But for some reason, it appears the president seems to have missed Eminem's blistering attack. (At least one Fox show discussed it, so he has to know about it, right?)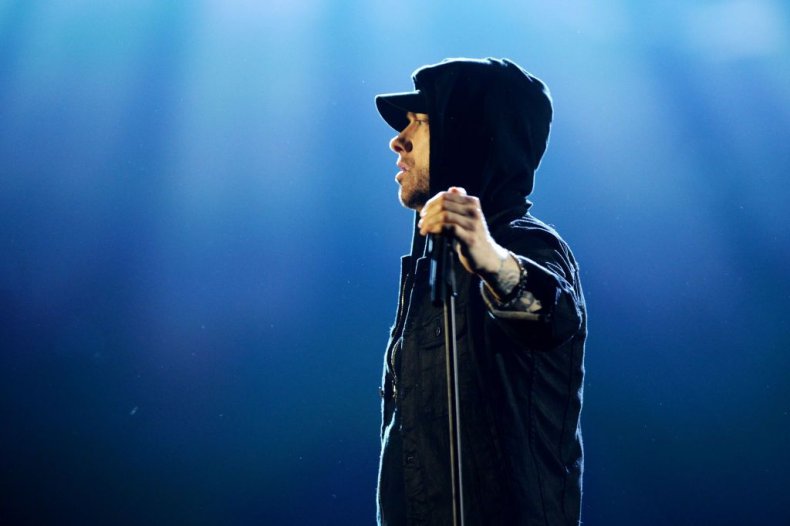 If the president ever watches Eminem's freestyle, he'll be treated to lyrics like "Racism's the only thing he's fantastic for" and "This is for Colin [Kaepernick], ball up a fist! / And keep that s**t balled like Donald the b**ch!"
In the weeks since October 6, Eminem has begun chants at his live performances insulting the president, BET reports. But these, too, have fallen on deaf ears. Fox News is, unsurprisingly, less surprised that Trump hasn't responded to the video it calls a "five-minute freestyle rap bashing."
Eminem actually shares a geographical fanbase with the president. Both of their most devoted fans tend to live "in whiter and more rural places: West Virginia; southern Ohio; eastern Kentucky; deep north Maine; the Ozarks in Missouri; across the Great Plains," The New York Times pointed out in October. The rapper's anti-Trump verse, then, might have created a lot of mixed feelings in some of reddest parts of Trump country.
You have to believe that Eminem's anger at the president is authentic. But it's worth pointing out that he might have hopef for a high-profile beef with Trump to promote his new album, Revival. The record was originally scheduled to drop in 2018, though new reports hint that it may be released in December. XXL suggests it could hit December 8, based on an analysis of typical release dates from Eminem's label, Interscope Records.
You hear that, Mr. President? There's still time to give Eminem your prized Trump Bump.