Guess Who's Back? Eminem Set for U.K.'s Reading and Leeds Festival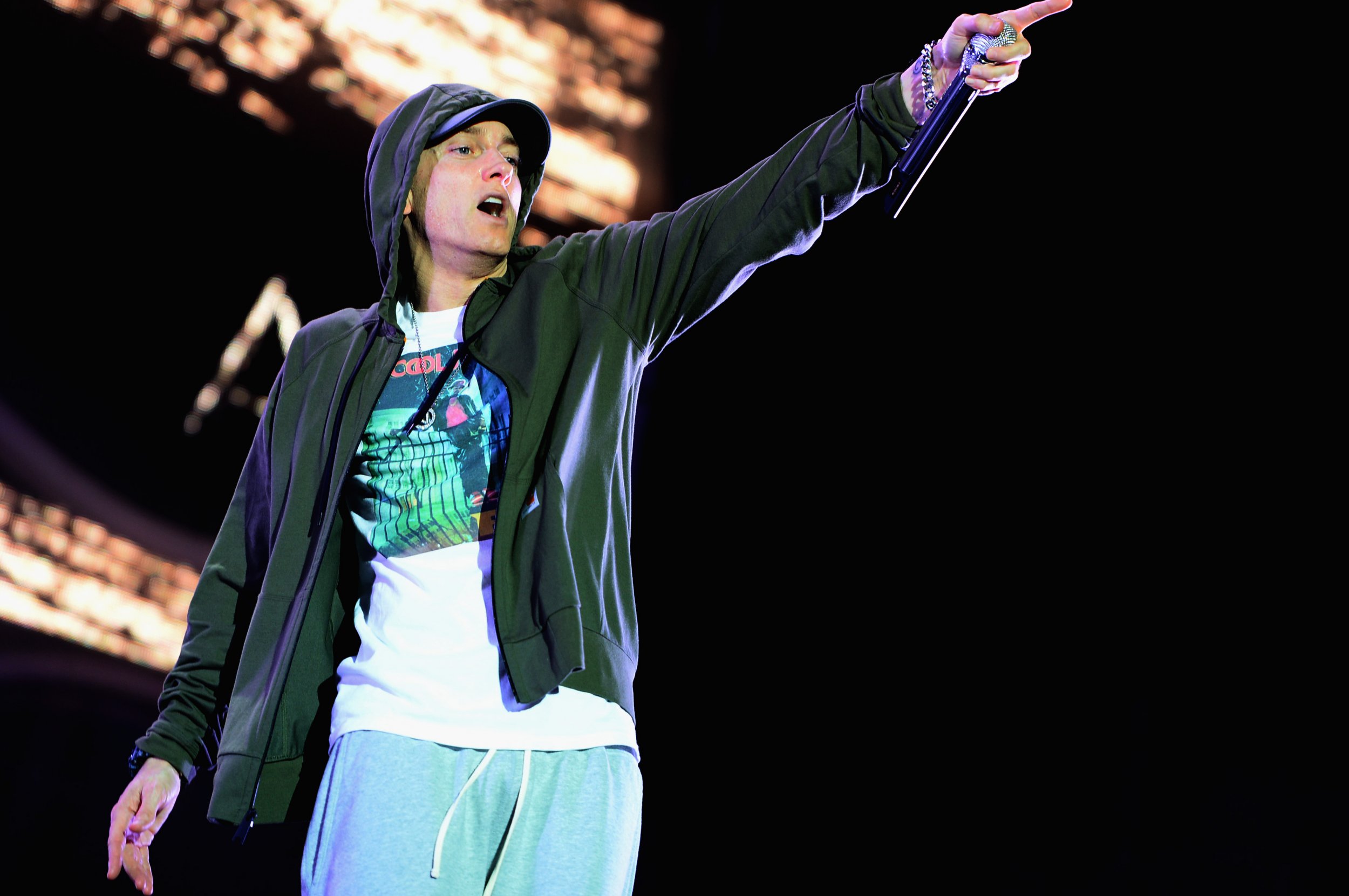 Shady's back, back again.
Eminem will headline the U.K.'s Reading and Leeds festival for the third time in his career, organizers announced Friday morning.
The rapper last performed at the three-day event in 2013 and also headlined in 2001.
Eminem will perform on the Reading stage on Saturday 26 August and the Leeds stage on Sunday 27 August. Kasabian and Muse are also headlining.
Related: Solange to perform at Lovebox festival
"Eminem returning to Reading and Leeds is beyond exciting," said organizer Melvin Benn. "His 2013 headline performance was incredible and I can't wait to have him back."
The concert marks Eminem's first U.K. live performance in three years since headlining his own shows at Wembley Stadium in London in July 2014.