Emirates Airline President Praises Greta Thunberg, Says Carriers 'Not Doing Enough' to Tackle Climate Change
The head of one of the world's biggest airlines has said that the aviation industry must do more to tackle climate change, and professed his admiration for the environmental campaigner Greta Thunberg.
President of Emirates, Sir Tim Clark, told the BBC that it took him a while to come around to the evidence presented by climate change science but he believed in it now.
"The stark reality of climate change is with us. I'm a climate change believer. I have to say, it took me a long time to get there," he said, "and we [in the aviation industry] aren't doing ourselves any favours by chucking billions of tons of carbon into the air.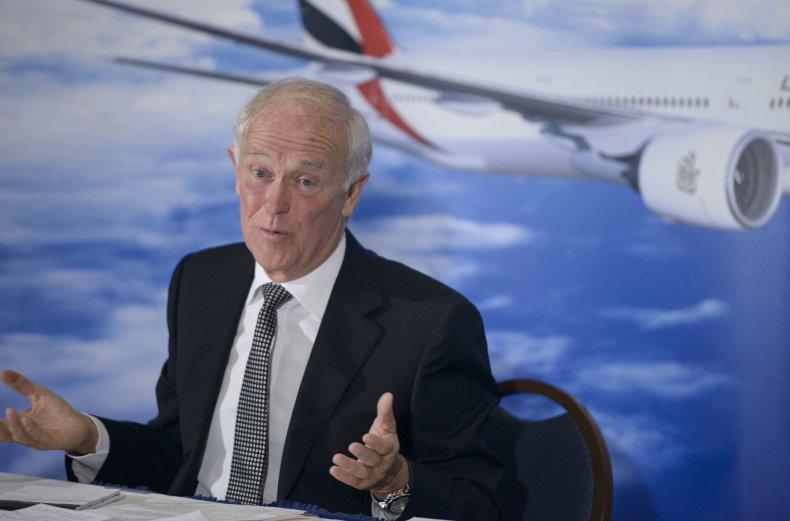 "It's got to be dealt with," he said.
Clark was speaking on the sidelines of the Dubai Air Show, where his airline announced a $16 billion new aircraft purchase order. His airline carries around 150,000 passengers a day and burns through 100 million barrels of oil a year.
He said that technology was far from finding an alternative to fossil fuels to power aircraft and did not think that any electric battery alternatives were on the horizon.
However synthetic fuels, more efficient engines, improved use of airspace and stripping out plastic from planes would all contribute to reducing the carbon footprint of airlines, he said, adding, "we are trying every trick in the book to improve things.
He said that he admired the environmental movement, telling the BBC: "I quite like Extinction Rebellion and Greta Thunberg for having brought a real focus to the issue; a focus on the fact that we are not doing enough at the speed we should be.
"I'm not condoning some of their methods. But Extinction Rebellion and Greta have a role to play... We really need this kind of thing to force us to make decisions."
Last week, Thunberg left North America, where she was greeted with huge crowds following her emotional address at the United Nations Climate Action Summit in September.
Separately, Clark told reporters at the Dubai airshow that Emirates would put Boeing's new 777x jet through rigorous testing before it took passengers on board.
Boeing still faces safety questions over the fatal crashes of a 737 Max operated by Ethiopian Airlines in March 2019 and a Lion Air 737 Max in Indonesia in October 2018.
"We need to be absolutely sure that as she comes together, as she starts flying, everything is done in a manner that it should be done. I want one aircraft to go through hell on Earth, basically to make sure it all works," he said, according to Reuters.
Emirates Airline President Praises Greta Thunberg, Says Carriers 'Not Doing Enough' to Tackle Climate Change | World