Emirati Businessman Pays $4.9 Million to Be 'Number One' Driver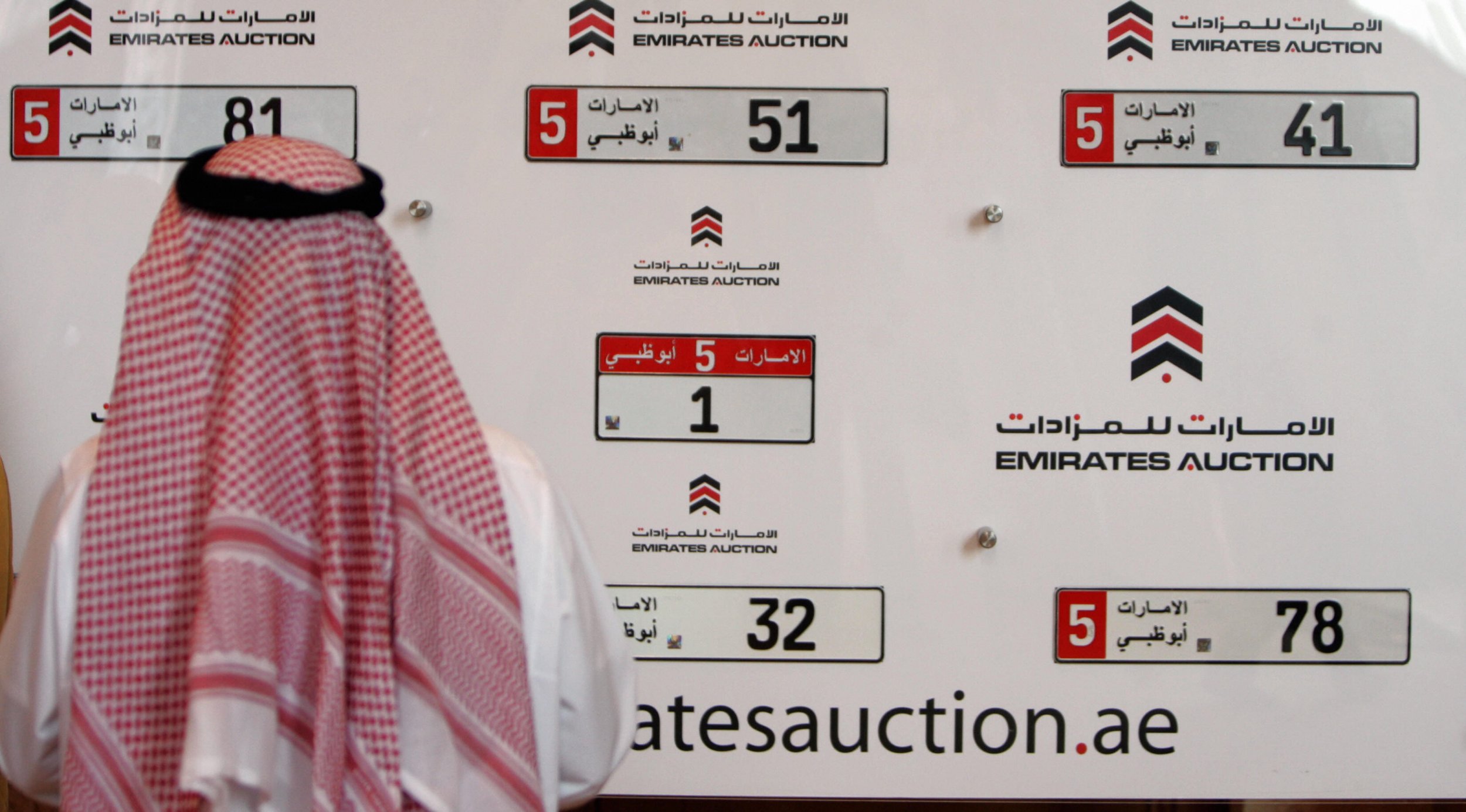 An Emirati businessman has made sure that he is the "number one" driver in the United Arab Emirates by bidding $4.9 million for a car registration plate with just the number 1 on it, according to media reports on Sunday.
Arif Ahmed al-Zarouni was the winning bidder of the prized number plate in Sharjah, one of the UAE's seven emirates and the third richest, at an auction on Saturday.
He said that he was willing to pay more than 18 times the reserve price to ensure that he had the best number plate in the Gulf state. "My ambition is always to be number one," he told Gulf News.
But his bid was not the highest-ever paid for a license plate in the emirate. In 2008, a buyer paid $14.2 million for the same number one plate, but in the emirate of Abu Dhabi.
At Saturday's auction, the number 12 was sold for $563,549 and the number 22 for $566,271. The auction made a total of $13.6 million, according to Gulf news site The National. Other popular number plates included the numbers 50, 100, 333, 777, 1000, 2016, 2020 and 99999.
By comparison, the most expensive number plate ever purchased in an auction at Britain's Driver and Vehicle Licensing Agency (DVLA) was $745,932 for "25 O" in November 2014, followed by a $506,000 bid on "1 D" and $365,766 on "51 NGH."
Emirati Businessman Pays $4.9 Million to Be 'Number One' Driver | World