Who is Emma Corrin? Princess Diana Actress Begins Filming 'The Crown' Season 4
The Crown Season 3 isn't due on Netflix until November, but filming is already underway on the fourth season, with the first pictures of actors portraying Prince Charles and his wife Princess Diana emerging last week.
Actor Josh O'Connor, who plays the Prince of Wales in Season 3 and 4, and relative newcomer Emma Corrin (Princess Diana) were spotted filming scenes in Almeria, Spain, in early October. The pair were seen recreating moments from Charles and Diana's royal tour of Australia in 1983.
Khaki-clad O'Connor and Corrin looked like a perfect match for the real royals as they recreated the couple's visit to Ayers Rock, or Uluru as it's now known, a large sandstone rock formation that is considered sacred to many Australians.
Corrin was cast as Lady Diana Spencer, later Princess Diana, in April.
At the time, the young actress said: "Beyond excited and honoured to be joining The Crown for its fourth season. I have been glued to the show since the first episode and to think I'm now joining this incredibly talented acting family is just surreal.
"Princess Diana was an icon, and her effect on the world remains profound and inspiring. To be given the chance to explore her through Peter Morgan's writing is the most exceptional opportunity, and I will strive to do her justice."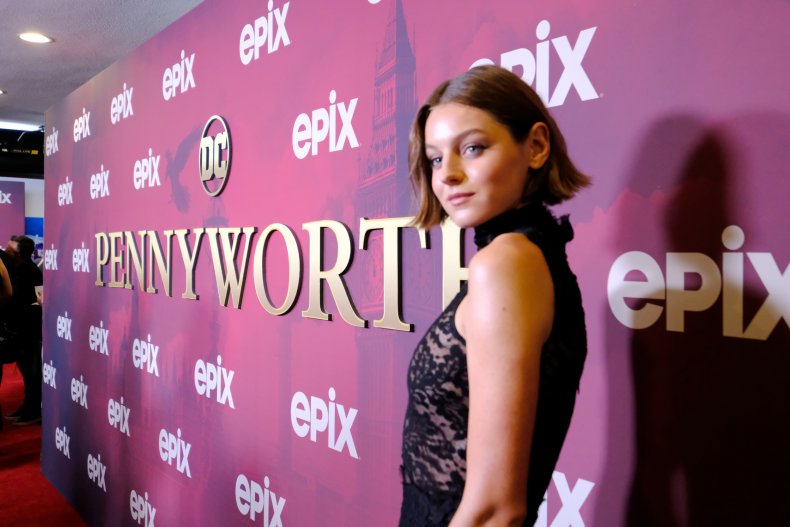 Who is Emma Corrin?
Corrin, 23, was described as a "fresh-out-of-drama-school pick" to play Diana by Vulture in April. The burgeoning actress has not had many on-screen roles. She had a guest role in the period drama Grantchester and also played the role of Esme in Epix's Batman-themed show Pennyworth.
According to Grazia, Corrin is a former Cambridge University student and has a dog named Spencer. Corrin once wrote a blog post for the website Cambridge Girl Talk revealing that she got into acting after giving up modeling. Corrin wrote that she was told she was too big for one fashion designer's clothing when she went for a London Fashion Week fitting.
"The real nail in the coffin was when I finally got through to a fitting for a show and the designer handed me a pair of breeches and I couldn't get them past my calf muscles, which are pronounced because I'm a runner," said Corrin.
"The designer looked surprised and embarrassed as he said, 'Sorry, it's just we're not used to girls who exercise,' implying that the models he was expecting dieted themselves in order to fit into his clothes."
When will Princess Diana appear in The Crown?
Corrin won't join The Crown until Season 4, which will likely premiere on Netflix in 2020.
The third season of The Crown will launch on Netflix on November 17, with a whole new cast led by Olivia Colman as Queen Elizabeth and Tobias Menzies as Prince Philip.
Before we meet Corrin's Diana in Season 4, O'Connor's Prince Charles will be introduced in Season 3. Also first appearing in the third season is Diana's future love rival, Camilla Shand, a.k.a. Camilla Parker Bowles.