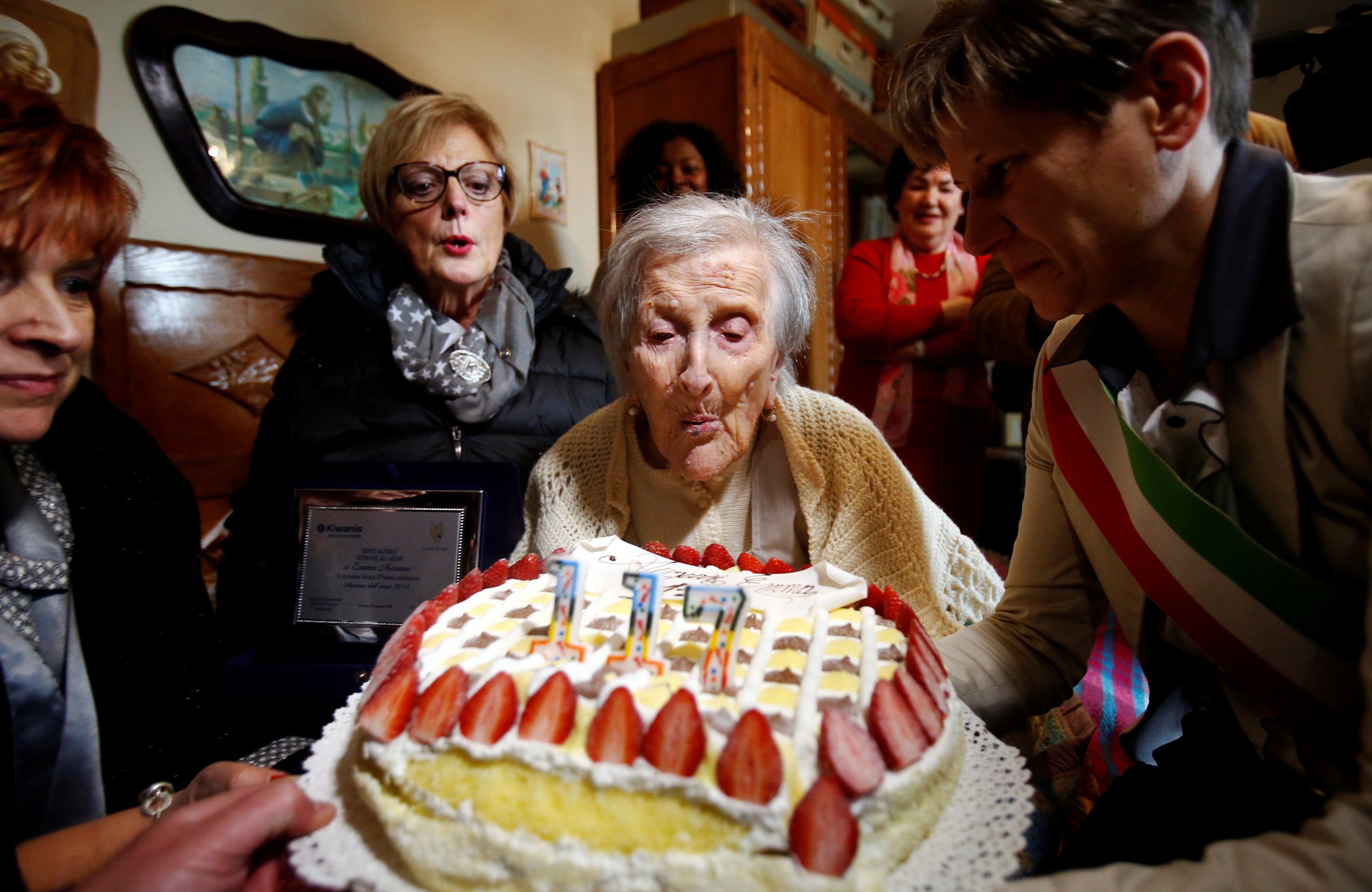 Emma Morano, who at 117 was believed to be the world's oldest person and the last to be born in the 19th century, died on Saturday, Italian media reported.
Morano, who lived in northern Italy, was born on Nov. 29, 1899, four years before the Wright brothers first took to the air. Her life spanned three centuries, two World Wars and more than 90 Italian governments.
Italian news agencies ANSA and Agi said the death was reported by her friends and family.