Emma Thompson Reprises 'Men in Black' Role: Everything We Know About the Spinoff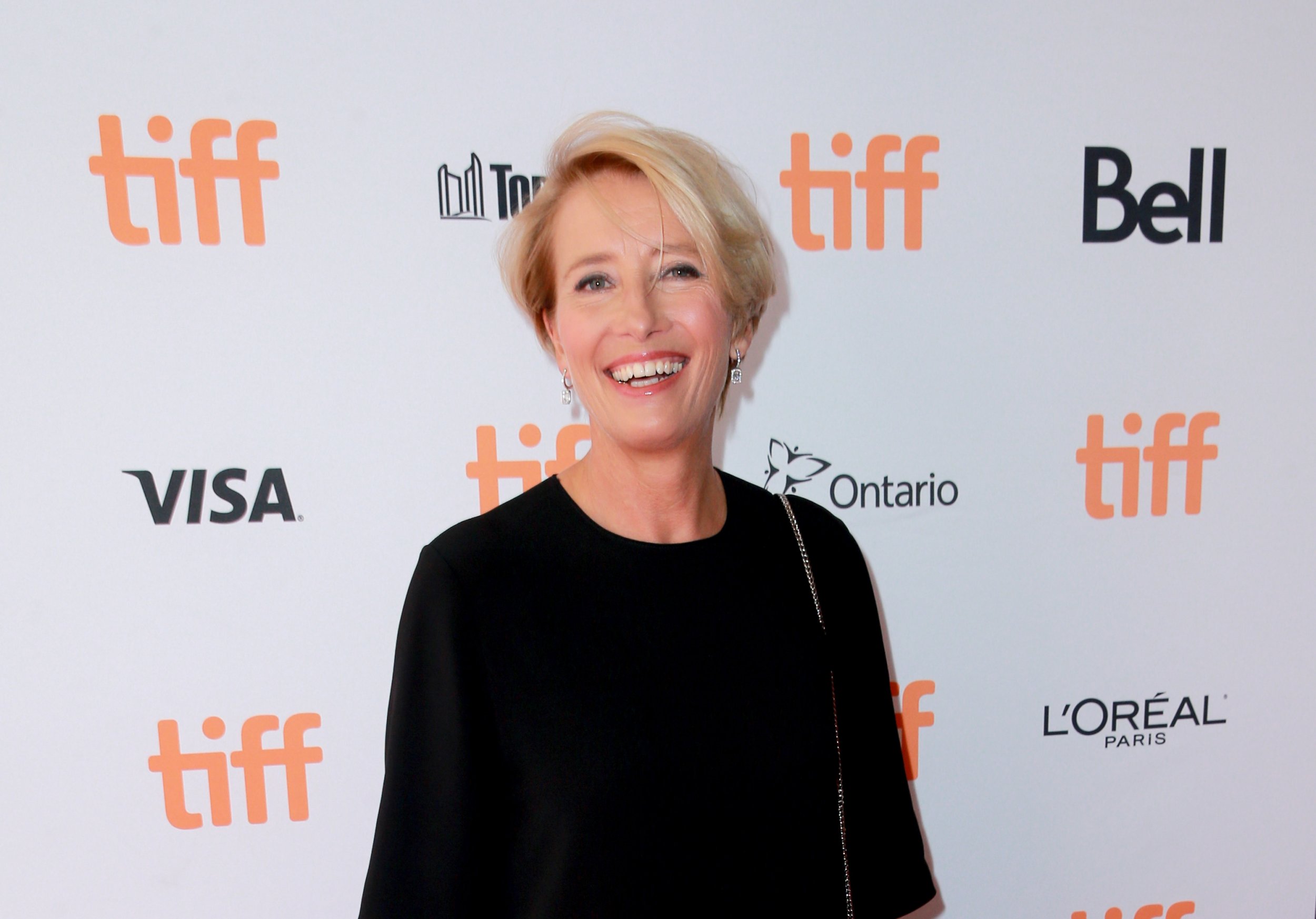 Emma Thompson is reprising her Men in Black 3 character in Sony's reboot of the franchise, The Hollywood Reporter announced Tuesday.
Will Smith and Tommy Lee Jones starred as Agents J and K in the first three Men in Black films, which debuted in 1997, 2002 and 2012. The franchise follows a secret organization of agents who fight aliens and save the world. The reboot will do the same, only globally.
Thompson joined the cast as Agent O, who took over as chief of the Men in Black after Zed died in the third movie. Zed was played by Rip Torn in the first two movies and Kirk Larsen in the third.
The global expansion of the reboot is where Liam Neeson's character comes in, as Agent O's U.K. counterpart, Variety reported in May.
Production is already underway in London, and Chris Hemsworth was seen on set in the typical Men in Black agents' suit, pictures on JustJared from July showed. Hemsworth's casting was first announced by THR in February. Tessa Thompson joined the reboot cast.
Hemsworth praised his Thor: Ragnarok costar and called getting the opportunity to work together again "a no-brainer" in an interview with Variety in April.
The ensemble cast also includes Rafe Spall, Kumail Nanjiani and Les Twins (street dancers Laurent Nicolas Bourgeois and Larry Nicolas Bourgeois), The Wrap wrote in June.
Not much about the film, including details about characters and the plot, is known. Like the first three movies in the franchise, the spinoff will have "a lot of humor," Hemsworth told Variety in April. "These are obviously some big shoes to fill, so we're working our butts off on it to make something pretty epic and fun. They're trying to change up the locations, make it feel unique and different to the last ones as well."
The reboot is directed by F. Gary Gray (Fate of the Furious) and written by Matt Holloway and Art Marcum. "It's so rare to get to the end of the script and know you're holding a movie in your hands, but Art and Matt have written a spinoff that somehow is true to the core of the MiB world and yet expands the franchise to a fresh new place," producer Water F. Parkes told Deadline in 2017.
The Men in Black spin-off will hit theaters June 14, 2019.