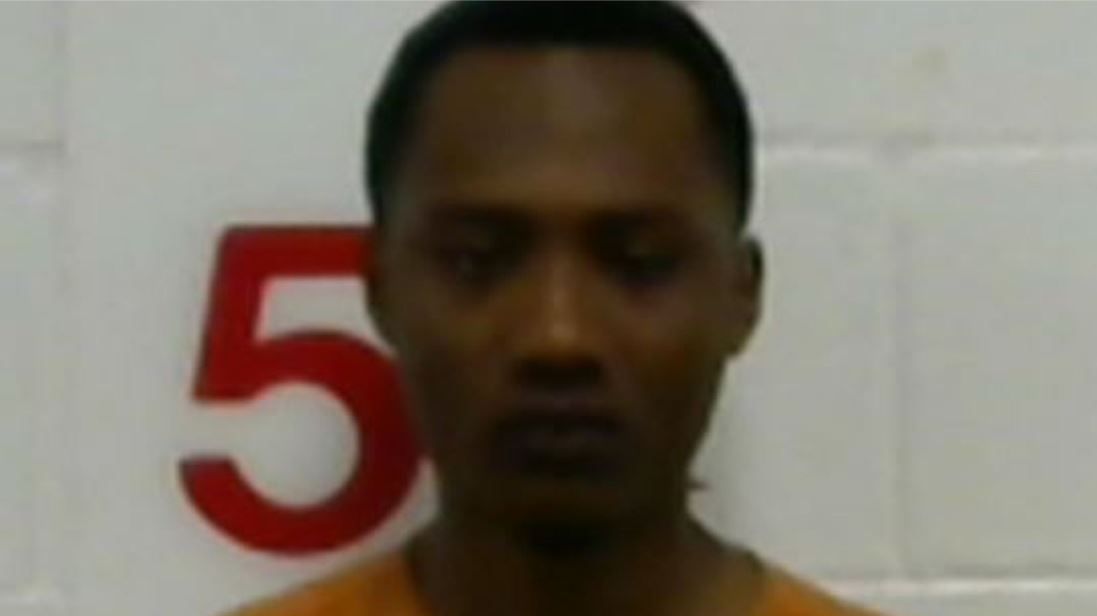 When an 85-year-old Tennessee woman with arthritis in her knees awoke from her sleep in the middle of the night to be greeted by an intruder's gunfire in the hallway of her three-bedroom home -- she answered by drawing a cannon of a pistol and squeezing off two explosive rounds.
He's lucky she missed.
"He fired at me and I fired back at him," Emma Tucker told Newsweek in an exclusive interview after she faced down the armed bandit with her trusted .357 Magnum pistol she'd clutched in her right hand at around Midnight on March 18. "He would have killed me, Lord is my witness."
It was clear who was victorious in the volley of shots during the standoff.
"He went 'pew, pew,' and she went 'boom, boom' sending him running," Brownsville Police Assistant Chief Kelvin Evans told Newsweek, of the elderly homeowner's Dirty Harry defense that erupted at around 12:45 a.m..
Quandarrious Jones, who Evans confirmed turned 18 this month, was nabbed by cops blocks away from Tucker's Dianne Drive in Brownsville, Tennessee, where the population is just more than 9,500 and lies about an hour drive northeast of Memphis. Perhaps still feeling the effects from the duel, he was sobbing about how he'd been shot.
But Jones was actually suffering from gashes from the broken glass he crawled through to escape out of Tucker's kitchen window and other homes he allegedly hit, police said.
"He had been cut getting out of the broken window," Evans confirmed.
Jones is facing a raft of charges including attempted first-degree murder and multiple counts of aggravated burglary for going on a burglar binge that had him surrendering to police officers after he tried breaking into multiple homes and at least one car.
He's being holed up at Haywood County Jail in lieu of $700,000 bond and is due back in court on May 14, a court clerk confirmed. It's unclear if Jones has retained an attorney.
Before she fired, Tucker said she had heard a rustling in her kitchen and decided right then to not take any chances.
She opened the case where her protection in the form of a .357 Magnum was stored and "took it to bed with me."
But more noises stirred her awake.
"I thought something in the kitchen had fallen and was broken," she said. "I cocked it before I got out of that bed."
And as Tucker attempted to survey the fallen tomato sauce or jam damage, she was instantly staring down a young man in the hallway as he was "fumbling for something."
It turned out to be a puny handgun wielded by a tipsy teenager.
"I saw him and that cap gun he was messing with in his hand," she said, just before he blasted with a few rounds that fortunately missed her.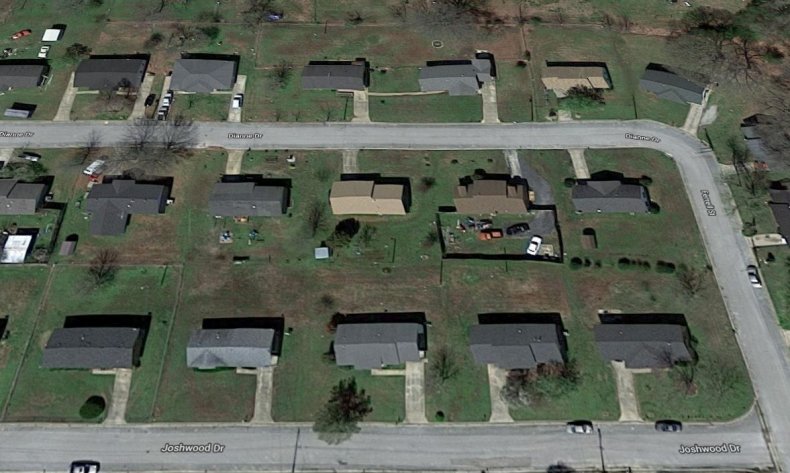 The retired laundry cleaner then fired her piece and jumped from its kickback and boom, saying "it sounded like a bomb had gone off in this house."
She wasn't sure she'd hit him.
"All I know is I shot at him and he went back out of the same window that he broke through," said Tucker.
Police responded to the woman's home and found the marks allegedly caused by Jones's gun, and the craters that she created with her shots.
"Some of the holes about my bedroom door are small and two of the holes lower down on the wall are big," Tucker said.
Tucker said Jones was tongue-tied.
"He didn't say a word," she said. "He didn't open his mouth."
In fact, the elder admits she's "still scared" but more preoccupied with fixing her boarded up window. "I don't have any money to get the windows fixed," she said.
While Jones may have dodged death from the long barrel of Tucker's gun, he allegedly didn't stop trying to score more loot.
Evans said he was captured by surveillance cameras attempting to break into another home located on Lark Street and another on Joshwood Street; each a couple blocks from Tucker's home which she has lived in since 1987.
Jones then allegedly attempted to break into a car that was parked under a carport and ultimately brought into custody as he was sitting on a sidewalk along Scott Street.
He allegedly "admitted to everything" save for explaining how his gun fired in the direction of the woman.
"He said, 'The gun just went off,'" Evans said, referring to the police report. "He said 'I didn't mean to shoot [at] her.'"
And before he exchanged lead with Tucker, Jones had already allegedly ransacked her daughter's home next door and multiple others -- all of which he copped to.
"He cooperated with investigators and tried to give the location of the gun [he fired at Tucker] but they haven't found it yet," he said.
Tucker's daughter's home was "vandalized" by the intruder finding a drill, and using it to drilling holes into the floors.
Jones also allegedly helped himself to some of her gin.
"He drank her alcohol," Evans said, noting that Jones believed her Tucker and her daughter's homes were easy picking because they were carless.
But it turned out that Tucker's daughter was working late that night, and Tucker herself doesn't own a car.
"He thought he had a free pass," said Evans.
Tucker has lived in her home since 1987, working once as cleaning peoples' clothes at a laundry and raising kids as a mother.
When she separated from her husband Tucker vowed to pack heat.
"I bought myself protection because it was nobody but me and my baby [son]," the great-grandmother who mothered five kids, and now has 10 grandchildren and six great-grandchildren. "I had seen it on TV and said, 'I'm going to get me one of those.'"
But even with the heavy firearm in her possession, Tucker, who busies herself with house chores like cooking and cleaning, only fired it a few of times.
Once was during a community course offered, where Tucker recalled being the "oldest one there."
The other was at a gun range years ago.
So Tucker wasn't even sure the gun was gonna pop when she pulled it on Jones.
"I was hoping it would work," she said.
As for what should happen to Jones, Tucker believes he is "in the right place."
That being jail.
"He needs jail and to go somewhere where he gets supervised and someone can teach him how to act," she said matter-of-factly. "I got two boys and they are grown now, but my kids don't act like that."
The assistant chief Evans praised Tucker's resolve, having repelled an attacker better than someone a quarter of her age. "The average person would freeze up or take flight.
"She stood her ground."
And the cop is confident that if anyone dares try to test Tucker again will be sorry they did.
"I don't think she'll ever have to worry about someone else breaking into her house."