Emma Watson Breaks Silence After Getting Slammed for 'Performative' Activism
Emma Watson is taking a stand. After getting slammed for what some have called "performative" activism, which is more self-aggrandizing or self-serving than devoted, the Harry Potter star took to Instagram to share a powerful statement about racism and white supremacy.
Watson, known for her activism and using her platform to speak about social issues for years, was noticeably silent amid the Black Lives Matter protests. Fans appeared disappointed that she didn't do more that day, considering she has 57 million followers on Instagram.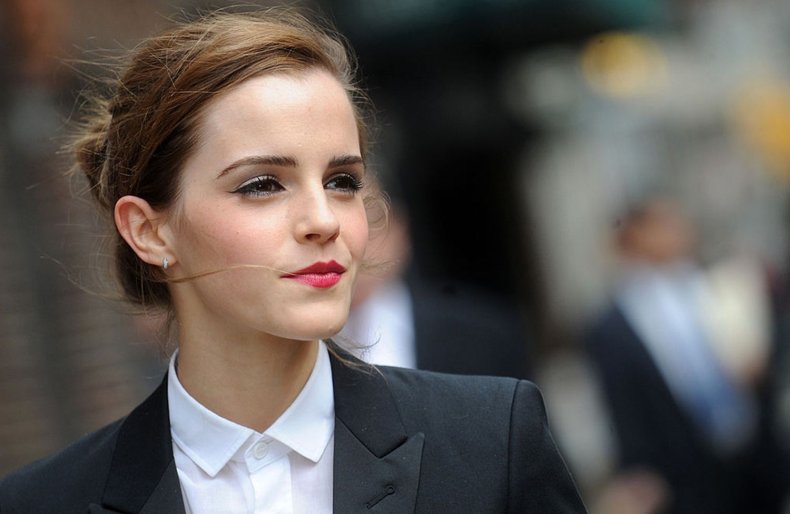 On June 2, she posted three black tiles with a white border on Instagram in response to the Blackout Tuesday campaign with the hashtags #blackouttuesday, #theshowmustbepaused, #amplifymelanatedvoice, and #amplifyblackvoices. Fans flocked to the comments section and called her out for not doing more.
"Is this all you have? I expected better from an ACTIVIST," one user wrote. "Realize this is performative and doing more harm than good. Several Black organizers expressed distress with the black out Tuesday social media movement. The concern is the blackout is a form of silence and it crowds social media and blocks important information," another chimed in.
"This is the absolute bare minimum. A lot of people have been waiting for you to say something, you're such a role model for so many people and you can do much more. Please," a third fan begged. "That's enough activism for today I think," someone cheekily wrote.
Despite the backlash Watson received, many fans did note that she has been a human rights activist for years, and applauded her for participating in the Blackout Tuesday campaign. She has also since shared plenty of resources on Instagram and Twitter, including the links in her bio.
Watson said she was "holding off until #blackouttuesday ended in the UK," and would share anti-racism resources in the future. She shared a poem and artwork by black artist Fahamu Pecou on June 3.
Watson also posted her own statement about white supremacy, and how she plans on educating herself amid the protests. "There is so much racism, both in our past and present, that is not acknowledged nor accounted for," she began. "White supremacy is one of the systems of hierarchy and dominance, of exploitation and oppression, that is tightly stitched into society. As a white person, I have benefitted from this."
She continued: "Whilst we may feel that, as individuals, we're working hard internally to be anti-racist, we need to work harder to externally tackle the structural and institutional racism around us. I'm still learning the many ways I unconsciously uphold and support a system that is structurally racist."
"Over the coming days, I'll be using my bio link and Twitter to share links to resources I've found useful for my own researching, learning, listening.… "
"I see your anger, sadness and pain. I cannot know what this feels like for you, but it doesn't mean I won't try to," she concluded her post.
Updated 6/3/20, 3:36 p.m. ET: This article has been updated with further context about Watson's human rights activism.