Trump in Europe: Can France's Literature-Loving President Emmanuel Macron Find Common Ground With 'The Art of the Deal' Author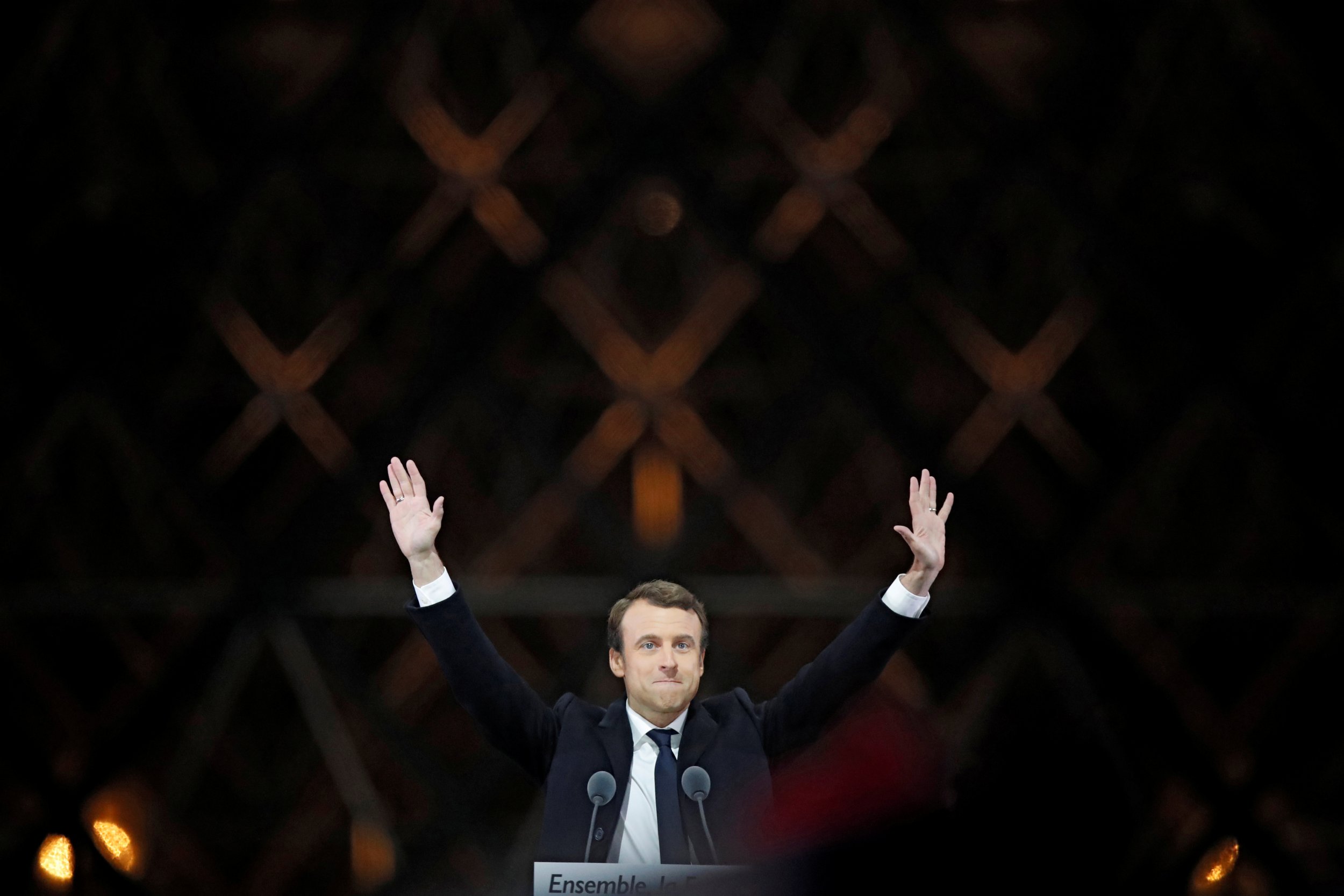 Two world leaders. Two surprise election victors. But only one of them is known to recite dialogue by the great 17th century French playwright Molière from memory—and it isn't Donald Trump.
On Thursday France's new liberal president Emmanuel Macron, who recently went viral after quoting a sizable chunk of Le Misanthrope to a journalist, will for the first time sit across the table for an informal lunch in Brussels with Trump, infrequent reader, by his own admission, but author of the modern classic The Art Of The Deal.
Let's just hope they don't have steak—ordering it well done would probably qualify as a diplomatic incident for the gastronomically-minded French.
The pair have never directly clashed but there has been enough sniping on both sides to introduce a risk of awkwardness to the encounter.
On February 10, Macron posted a campaign video in which he invited U.S. scientists to France: 'I do know how your new president has decided to jeopardize your budget, your initiatives and he is extremely skeptical about climate change," he said.
While Trump, whose adviser Steve Bannon has links to the French far-right, described Marine Le Pen, Macron's populist opponent in the presidential race, as the "strongest" candidate.
The pro-globalization Macron's politics are the inverse of the nativist platform Trump campaigned on, and the early signs are that the French president won't balk from broaching a difficult topic: A senior French diplomat told Reuters that Macron's goal was to persuade enviro-skeptic Trump to back the Paris climate agreement.
But Arnaud Leroy, a French lawmaker and old ally of Macron's, insists the French president will resist the temptation to engage in intellectual battle: "it will be a professional relationship," he says, albeit "a clear opposition of style: old world (Trump) vs new world (EM)."
We don't know much else about what's likely to happen. Given Trump's penchant for veering off topic, those involved in the meeting probably don't either.
But if they get stuck for conversation, perhaps they can turn to philosophy, in which Macron holds a degree.
"Philosophy's intellectual refuge, its chance to represent the world, to give it meaning via a different filter, is important," the French president has said. Not so different to Trump then, who mused in The Art Of The Deal: "if you're going to be thinking anyway, you might as well think big."
Here's looking forward to a veritable meeting of minds.