French Elections: Emmanuel Macron Urges Brussels to Reform or Risk 'Frexit'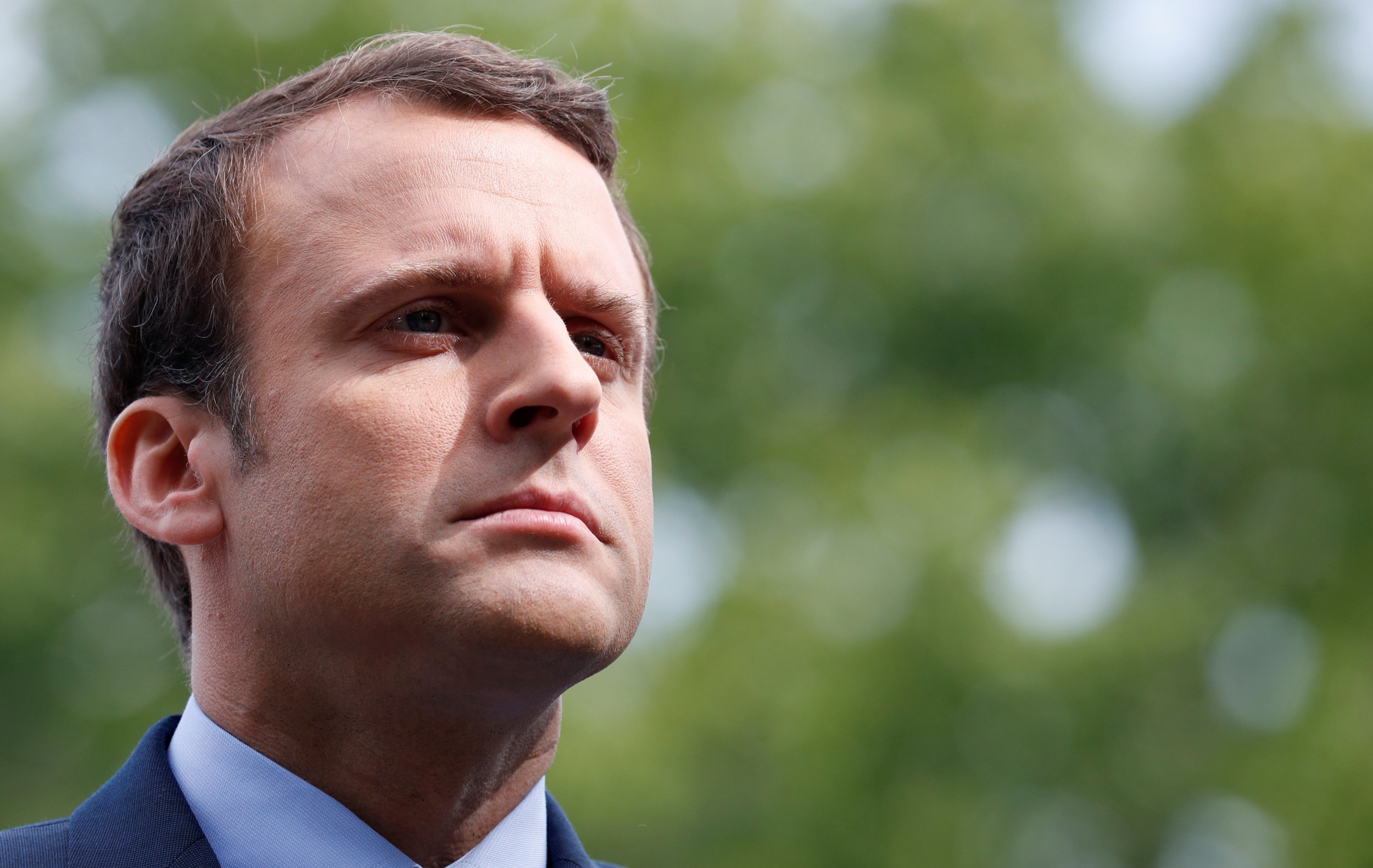 French presidential frontrunner Emmanuel Macron has issued a warning to Brussels that without his proposed European Union reforms, the bloc could face a French exit.
Speaking to the BBC, Macron said: "We have to face the situation, to listen to our people, and to listen to the fact that they are extremely angry today, impatient and the dysfunction of the EU is no longer sustainable."
"So I do consider that my mandate, the day after [the May 7 election], will be at the same time to reform in depth the European Union and our European project," he continued.
Macron has taken an unashamedly pro-EU stance during the campaign. In the interview, he reiterated that "I'm a pro-European, I defended constantly during this election the European idea and European policies because I believe it's extremely important for French people and for the place of our country in globalization."
But he said that continuing business as usual for the EU would be a "betrayal" of voters and would mean that "we will have a 'Frexit' or we will have [ Marine Le Pen's] National Front again."
Macron's policy program argues that, where "Europe" and "sovereignty" have been seen as incompatible in the past decade, "true sovereignty is a matter of European action in a renewed democratic framework."
He has pledged to instigate a national consultation on what citizens want from the EU, and to push for a similar initiative Europe-wide. Following a series of national "Europe debates," Macron argues, national leaders could draw up a roadmap for EU reform.
Other planks of his EU policy include a call to strengthen Europe's external border controls with 5,000 new staff, the creation of a European Defense Fund to finance shared military equipment, and a shared budget for the eurozone, consisting of future investment plans, emergency financial assistance and response to economic crises.
Macron's rival, the far-right Le Pen, is a radical Euroskeptic who wants a referendum on France's continued membership of the EU, a departure from the euro currency, and sweeping overhauls to Brussels free trade rules.
The liberal centrist Macron has pitched himself as a defender of French values against Le Pen's extremism. Arnaud Leroy, a former Socialist MP who backs Macron, told Newsweek this spring that Macron's movement En Marche! (Onward!) is "maybe the last chance for the French democracy before the end with Marine Le Pen."
The presidential election is set for Sunday, with Macron leading the polls by about 20 points.