French First Lady? Wife of France's President, Brigitte Macron, Has New Public Role Defined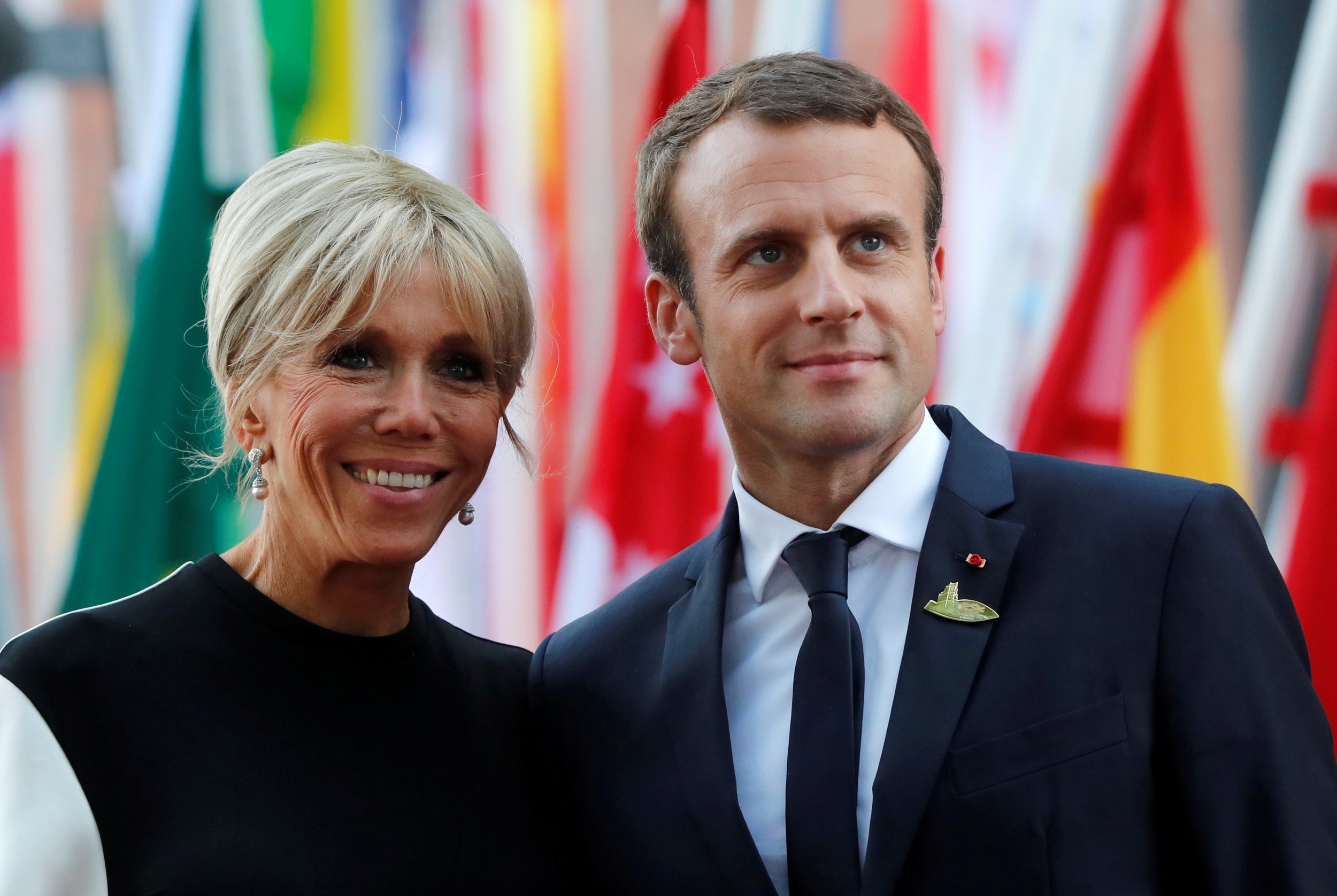 France's President Emmanuel Macron has issued new guidance establishing a formal diplomatic role for his wife Brigitte, treading a careful line between his long-held belief that the position's boundaries should be clearly marked, and public suspicion of a first lady-style role.
A note published by his office at the Elysee Palace on Monday points out that there is no formal statement in French law clarifying the duties of the president's wife. It says the new charter has been published to address the "concern for domestic transparency" that this situation has created.
According to the terms of the charter, Brigitte can "take part in national and international actions, set up with other spouses of heads of state, in particular to fight against climate change or violence against women and children."
Her priorities, the charter says, include "disability, education, health, culture, child protection and gender equality." She will use her position to support events of a "charitable, cultural or social nature" to further these aims. She can also lend her backing to other initiatives that "contribute to the international influence of France."
The document also makes clear that the office will not have an independent budget and that she will not receive payment for the role. Any funds she requires will come out of the budget for the president's office, and two of the president's advisers are seconded to her, serving as director of her office and chief of staff.
The publication of the charter follows a lengthy public debate in France over the nature of Brigitte Macron's role. In August, the president was forced to clarify that she would not be granted a separate budget or a political role after a petition, signed by more than 280,000 people, insisted that Macron could not bring about such a shift in France's public life without a mandate.
The role of spouses and family in politics has become a politically sensitive issue in the country in the part year, since a financial scandal brought down the presidential campaign of center-right candidate Francois Fillon, once the frontrunner, who attracted controversy for funds paid to his wife and children for work they did for him.
After becoming president, Macron made changes to the rules passed at the start of August, barring lawmakers from employing their spouses.